So we left the Safari and we made are way over to the Pangani Forest Exploration Trail.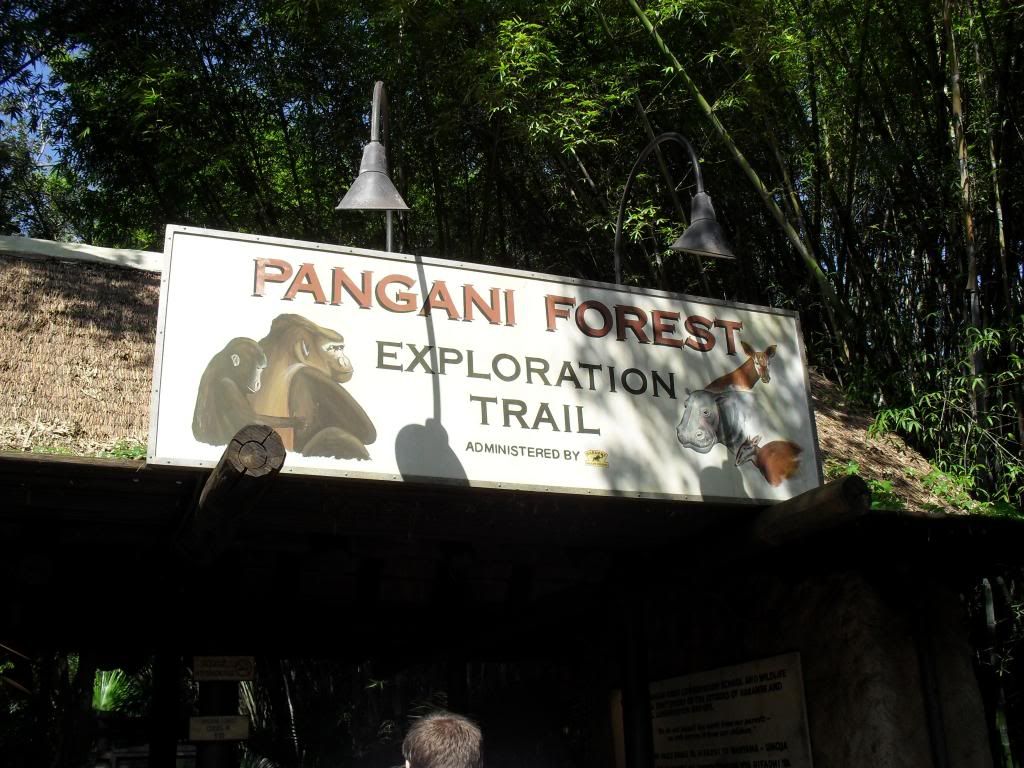 By this time, it was BOILING hot! We were sweltering and randomly my black vest top decided it wanted to start to shed bits of fluff all over me leaving me looking like I was some hairy mammoth!!! Yeah, thanks for that!
To be honest, we didn't really spend that much time walking around this and I didnt take that many pictures as we just wanted to get out of the heat and cool down. Here are some pictures I did take: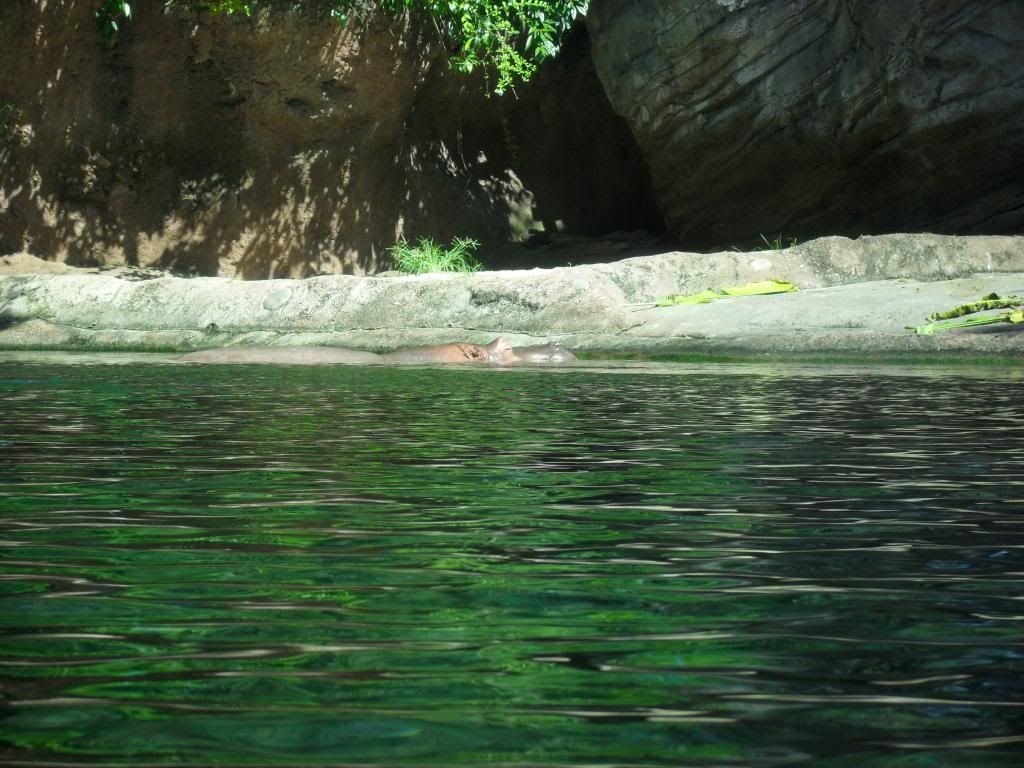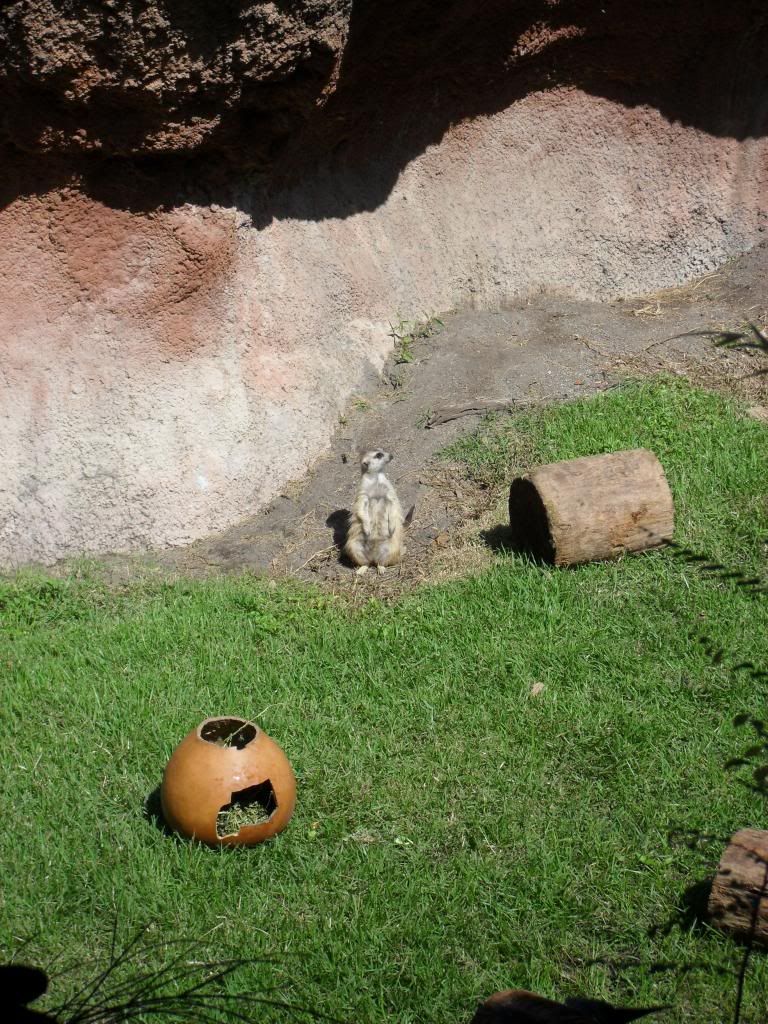 MONKEY BUM!!!!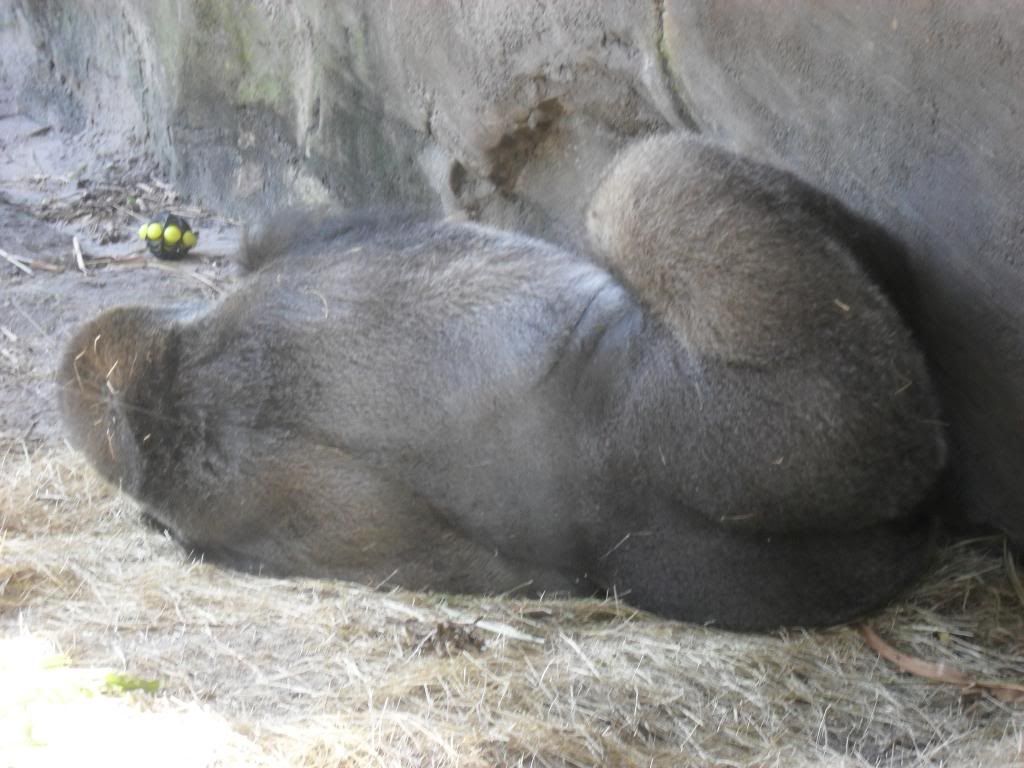 Sorry about the lack of photos!
Now, hardcore Animal Kingdom lovers may shout at me for this but we actually missed quite a lot of Animal Kingdom out! We were just so hot that we missed out ALL of Rafiki's Planet Watch, The Flights of Wonder show and the Maharajah Jungle Trek and headed straight for Kali River Rapids.
We both agreed that it would help cool us down and we had seen a few people coming off the ride who were a little wet but not soaked, we thought this would be great to keep us cool. We headed on to the ride (I didn't take any photos as I didn't want my camera to get broken) and sat down. Karl was asking me, "how bad can this be?". To be honest I didnt know but I started to regret our choice or ride...
Then it happened, we came to the drop part of the ride and our boat decided to spin around so that Karl and I would be at the bottom just as it hit the water...and boy did it hit it!!! With full force we hit the water and a wave came straight over the boat and straight over Karl and I; we were DRENCHED!!! The other family on the boat did nothing but point and laugh at us for the rest of the ride (thanks!) while we tried to drain the water from our clothes, pockets, shoes, socks etc!
This is Karl after our soaking: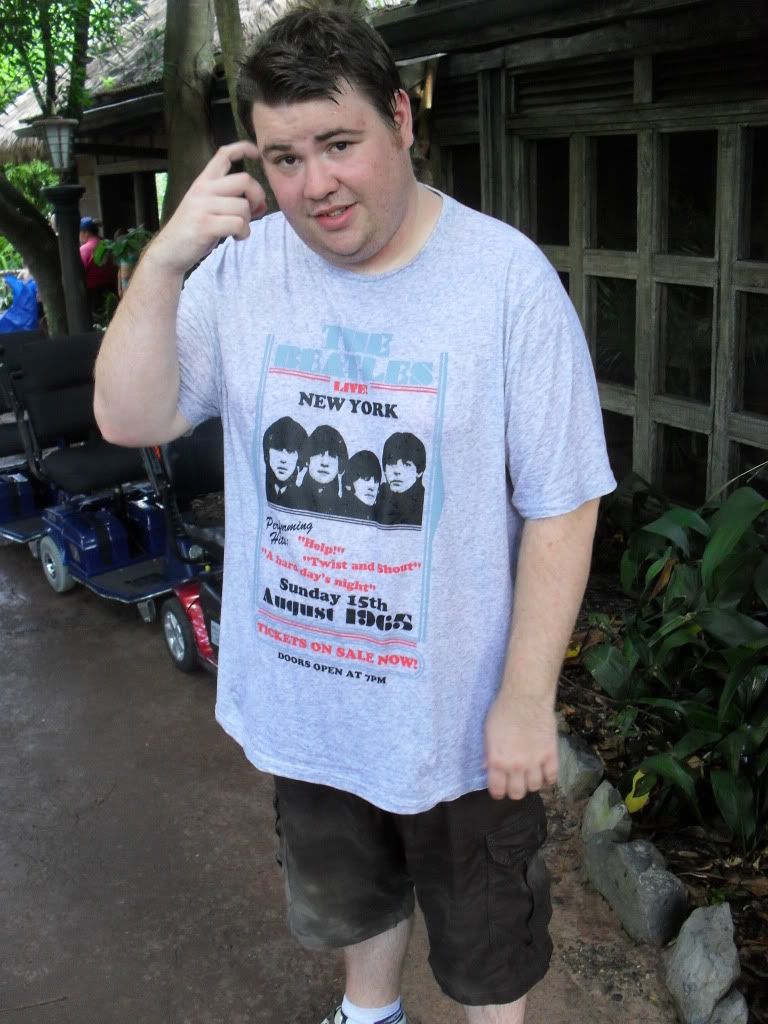 This photograph doesn't do any justice! Let me just say his clothes were 2 shades lighter before we went on Kali!
We swore that we would NEVER venture on to Kali EVER again!!! Karl swore that the next time we go to Disney he would avoid this ride like the plague!
We decided to head over to the ride I was most looking forward to at Animal Kingdom...
Expedition Everest!
I had been reading about this ride so much as it wasn't there the last time I went to Disney. I started to take lots of photographs while we were walking, it was so beautiful!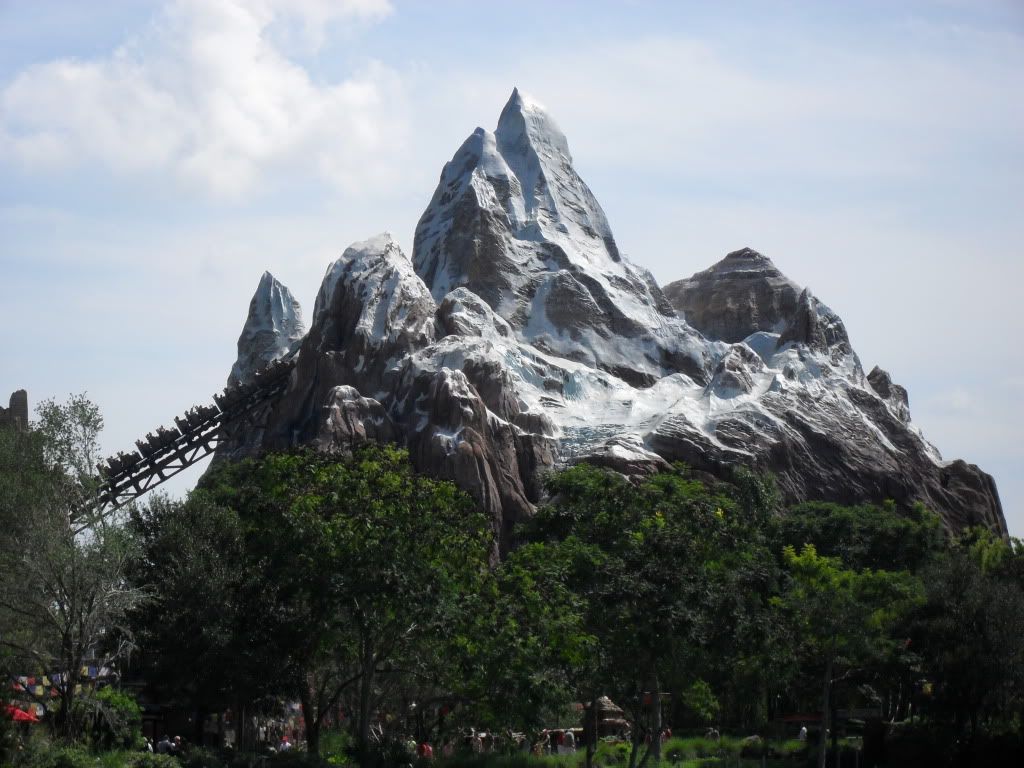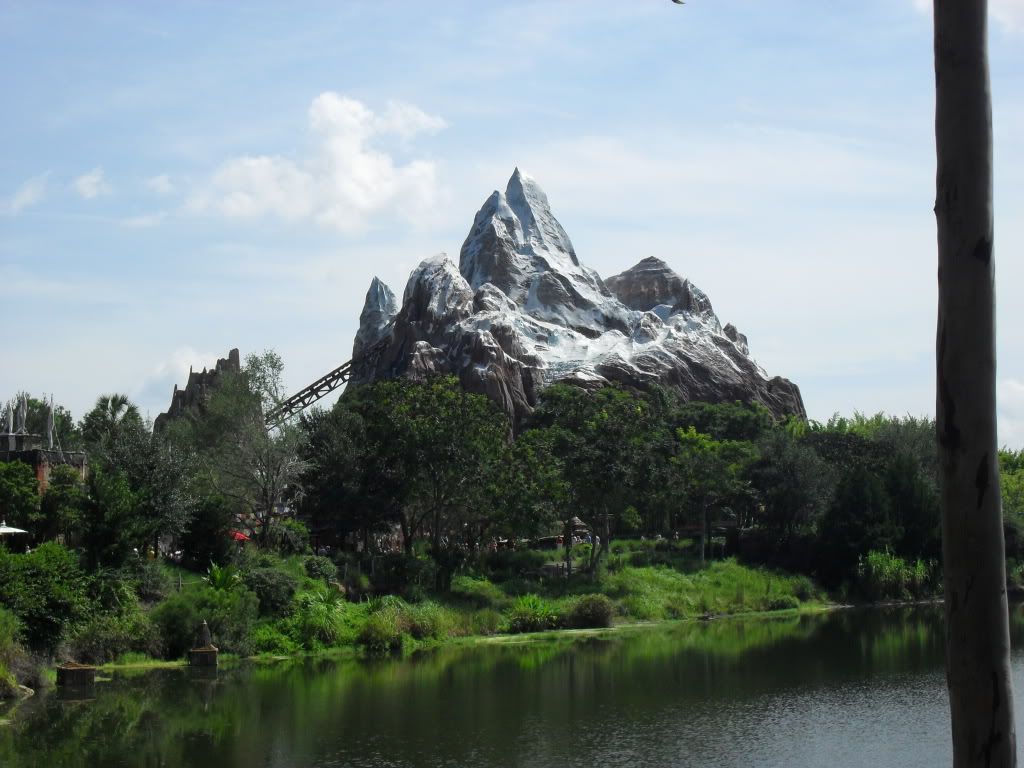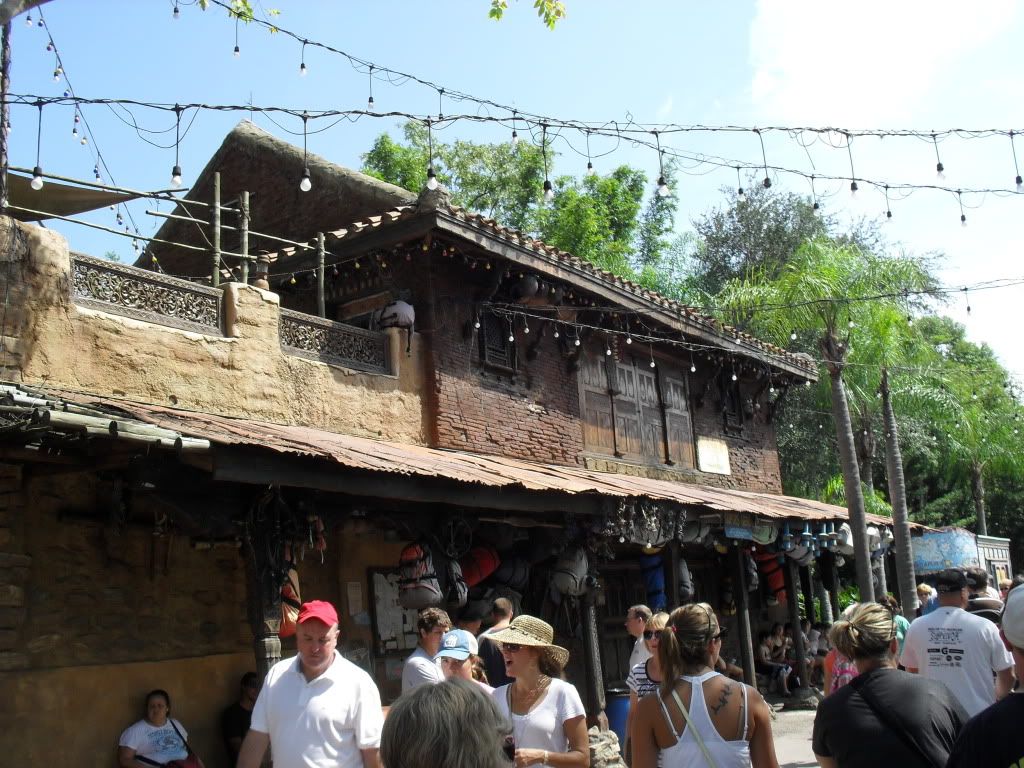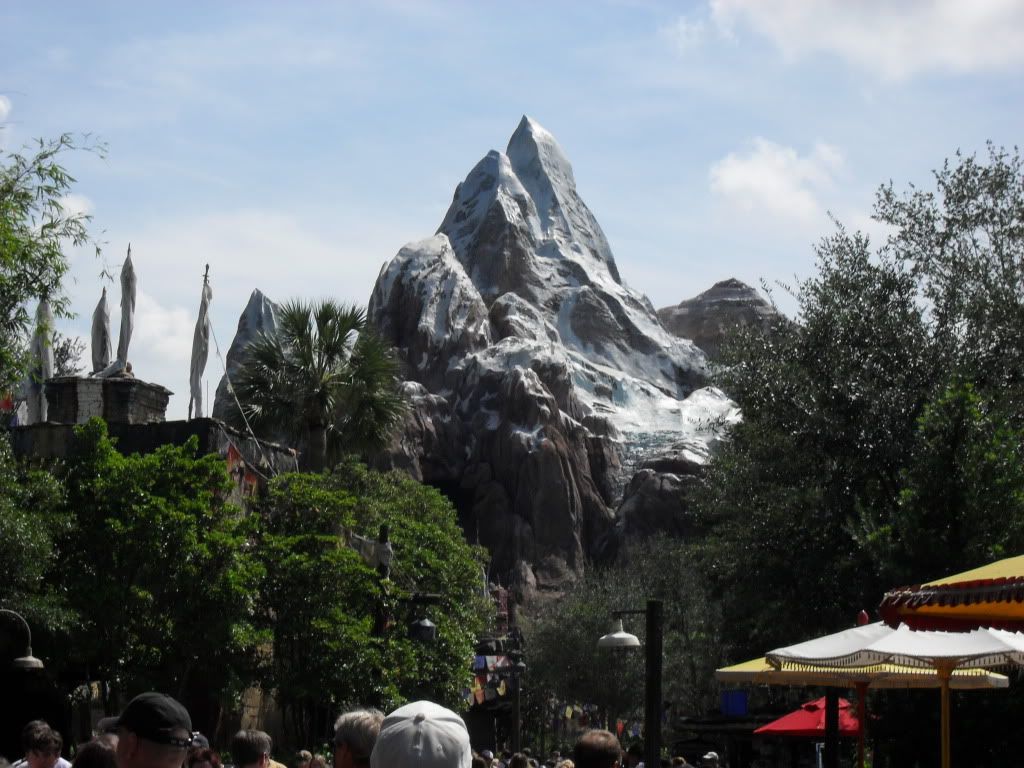 As we were still both soaking wet at this point we decided to sit in the sun and dry off for a bit. I had a little wander and took some more photos.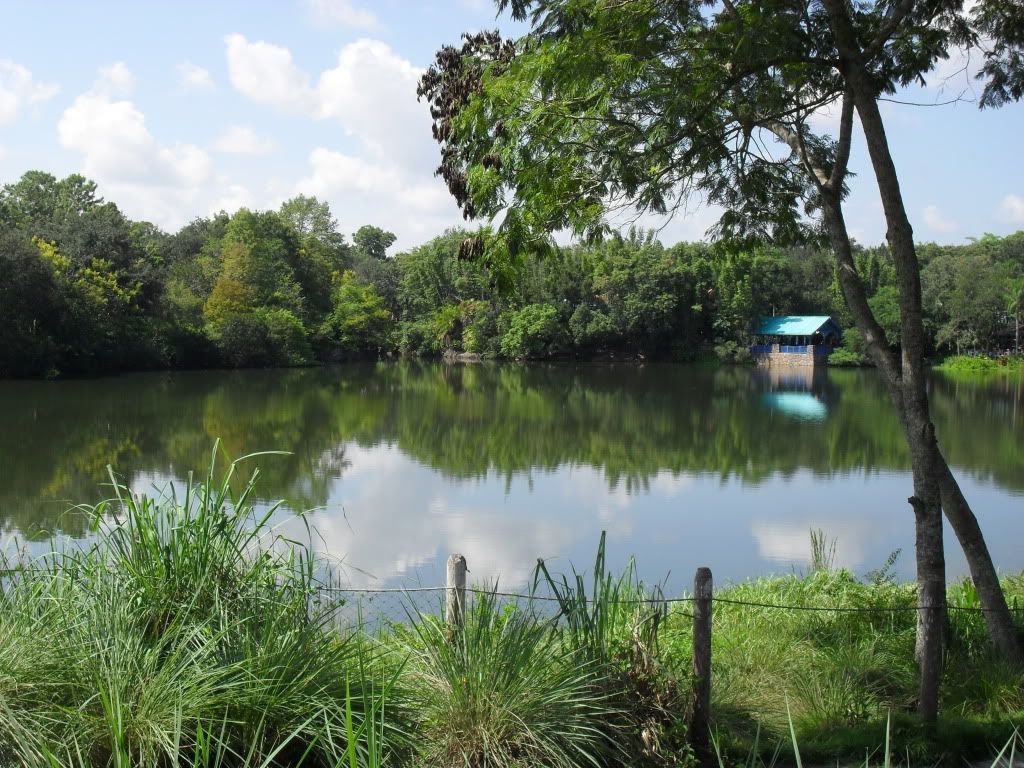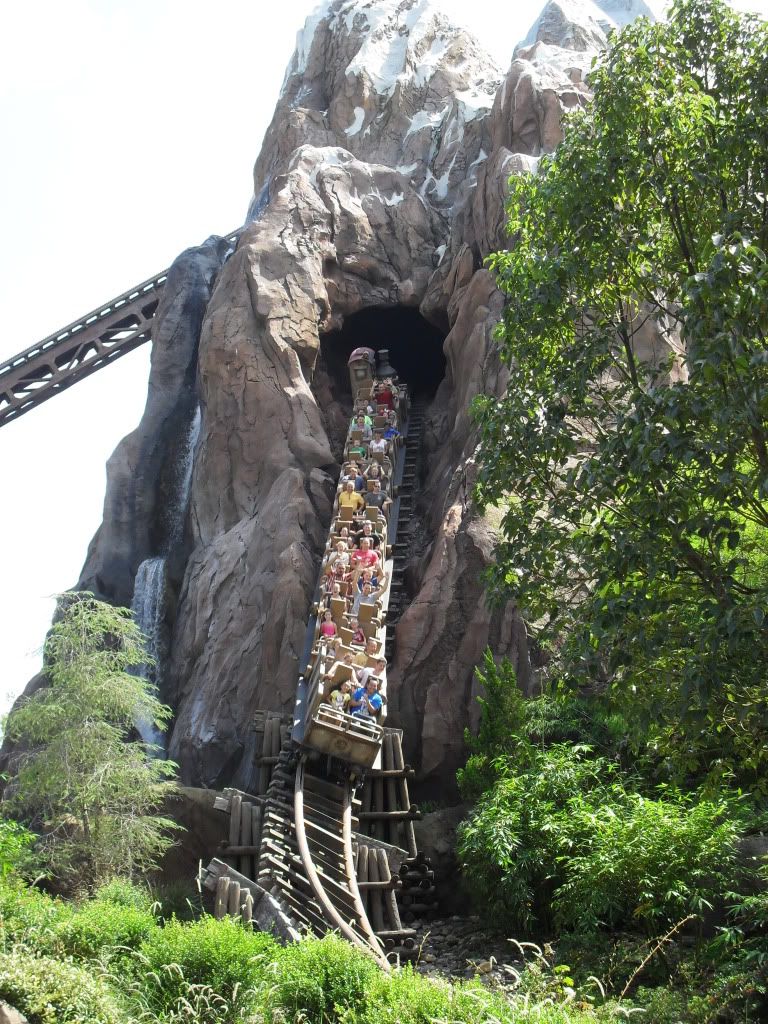 Karl then took a self portrait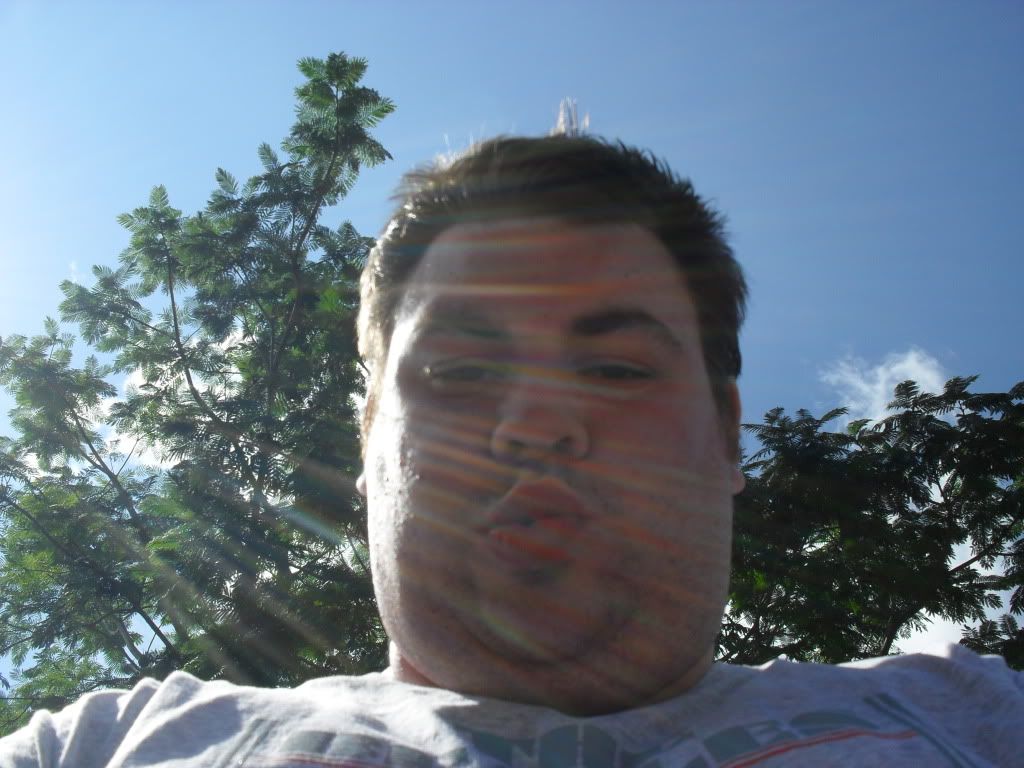 and after not wanting to wait any more, we decided we were dry enough and headed over to Everest.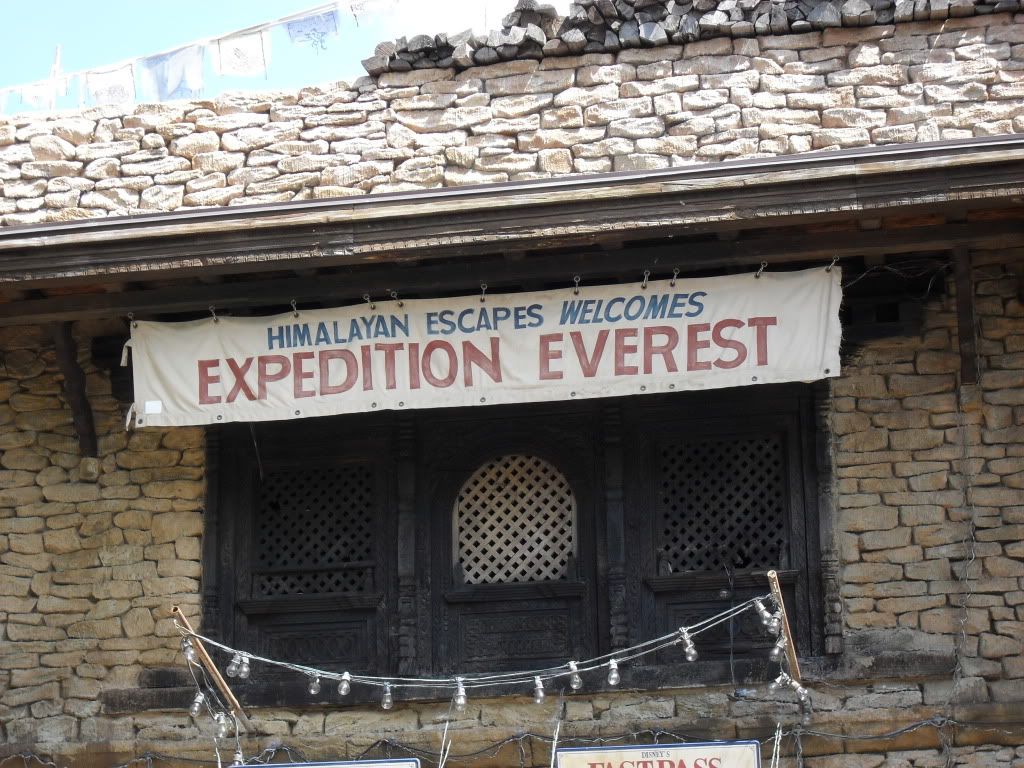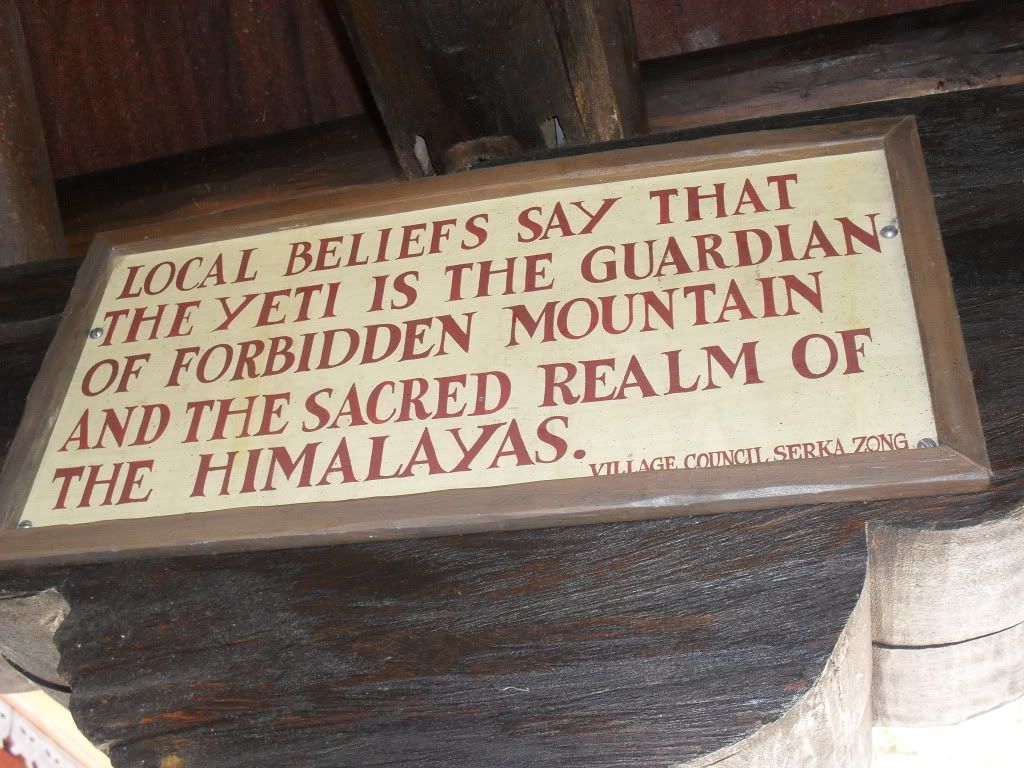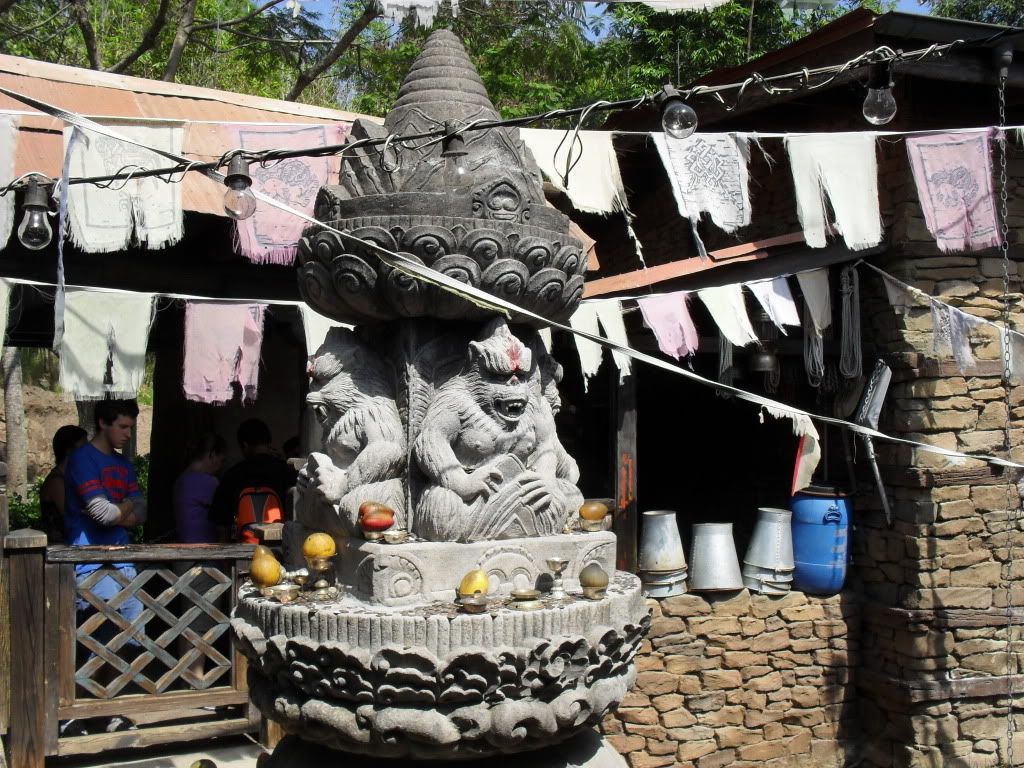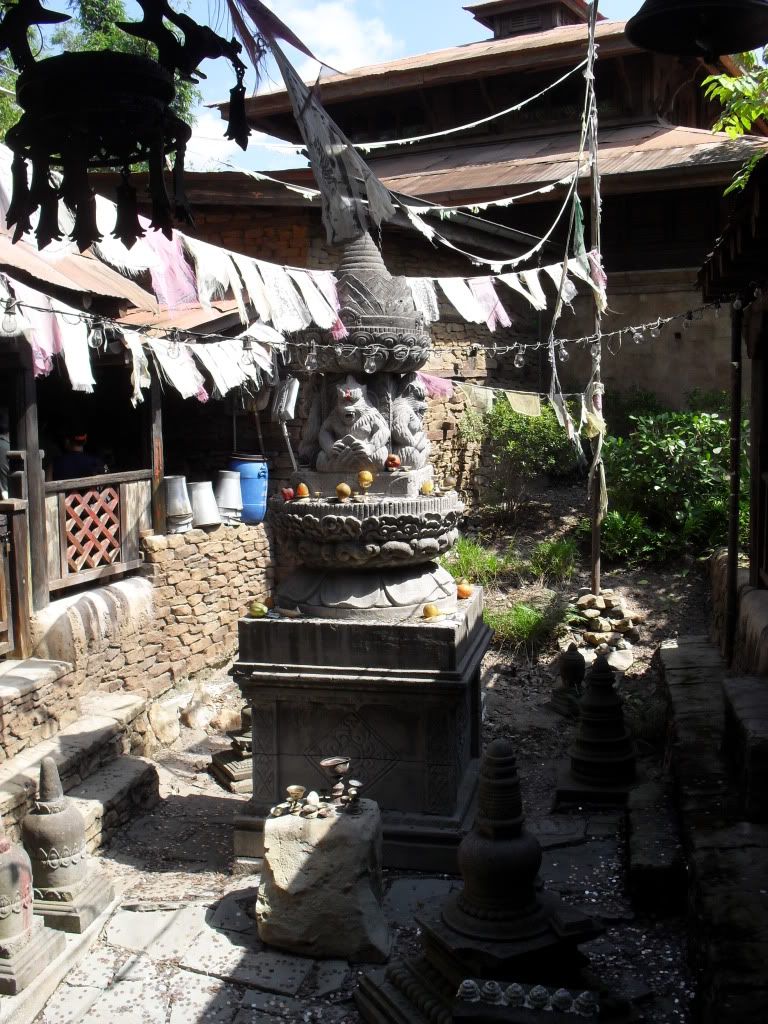 We were getting closer...!
Continued...