http://www.disunplugged.com/2012/11/...holiday-decor/
Disney California Adventure Dresses Up in New Holiday Decor!
Posted on Wednesday, 14th November 2012 by Nancy Johnson
Whenever Disney completes a new park or opens a new section of the park, the first question on the lips of both fans and vacationers alike is "Oooh – I wonder what this will look like when the holidays come?" As we all know, Disney is no slouch when it comes to holiday decorations. When the
Disneyland Resort
completed the final phase of
Disney California Adventure's
renovation, I know I asked myself that question! Now we have the answer, as the resort has revealed
Cars Land
and
Buena Vista Street's
inaugural holiday decor! We'll talk a bit more about this on the
DIS Unplugged Disneyland Podcast
for the week of 11/22/2012, but for now, it's time to head out on a quick photo tour of the park from both the daytime and nighttime views and get yourself in the holiday spirit!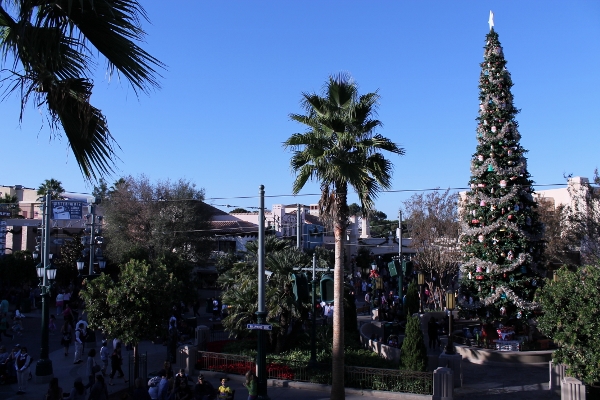 Read the rest of this entry…