Great deal for gift cards!
---
I posted this on the budget forum but thought I'd mention it here, too. Hopefully that's ok.

Target ran an ad yesterday with their weekly specials and it seems they made an error on one of the featured deals that comes with a gift card. Instead of stating you had to buy THREE 3-packs of Crest/Colgate toothpaste or Oral-B toothbrushes, it said "buy a 3-pack and get a $5 Target gift card." When I went in the store, the sign said you had to buy three 3-packs for the gc but when I asked an employee he said that they knew about the glitch and were honoring the ad at the register. I asked him if there was a limit and he just shrugged and said "whatever you feel is appropriate for your family."

I bought 9 3-packs of toothpaste and toothbrushes for $5.99 each and got the 5% discount for my using my red card; in return I got 9 $5 gift cards. They also take coupons but I didn't have any. For EACH pack of 3, I got a $5 gc. So...I spent less than a dollar on 3 tubes of Crest/4 toothbrushes. I turned around and bought a Disney gift card with the Target gcs (again, using the red card disount) and it only cost me a couple of dollars more.

People on the budget board have been saying that their Targets are honoring the ad and I believe the corporate office decided that. Some are limiting the number you can buy but most are not. It's not something advertised in the store but the registers are programmed to give you the gift card for each pack without asking for it.
__________________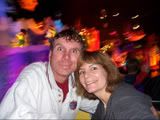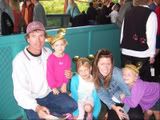 DizHe and DizMe
DizWees
DizHe & Our 4 Princesses