Nine Dragons – August 5th
I somehow just realized I skipped this meal. I went to Nine Dragons in Epcot with some friends from work, before we had to work extra magic hours. Let's just say that we were all exhausted later that night, haha.
Place Setting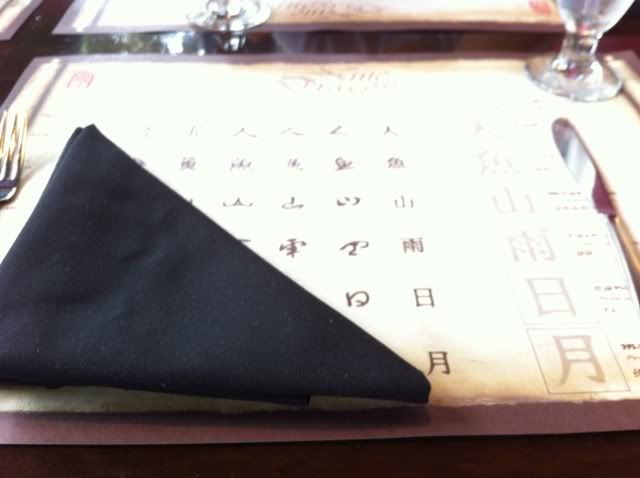 I had
Sweet and Sour Pork with Spicy Spinach Noodles
: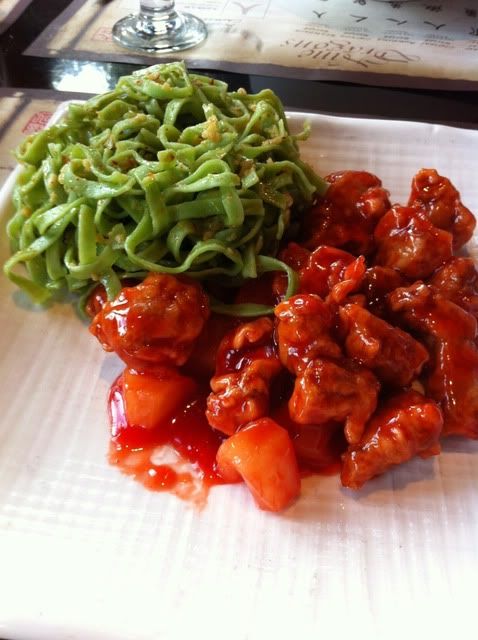 My friend loves this restaurant and always orders the honey chicken. I decided to go with this dish, since I love sweet and sour sauce. I wasn't too sure about the noodles, especially since I don't like spicy things. I was really pleasantly surprised by this dish after all. The sauce was amazing and pork was crispy and cooked perfectly. The noodles weren't spicy at all, nor did they taste like spinach. I'm not entirely sure how to describe the taste, but they were darn delicious!
This wasn't my favorite Asian inspired meal (that goes to yak and yeti), but it was still pretty good…