Poor DH, I wish I could help him more.....
---
Just a lot going on and needing to get it out. I have been so stressed and have a stress yet rewarding job (I do behavior modification with autistic 3 year olds) and just feel like DH needs me more then I can help.

When DH's mother was 40 she was diagnosed with colon cancer and they were able to do a resection of the area the cancer was and she went into remission. Now 15 years later a tumor was found in her ovary's and it was found to be cancerous. After a full hysterectomy they found out it was the colon cancer cells hiding there and was diagnosed with stage 4 colon cancer. After chemo treatments they gave her up to 5 years to live (she is a really mean person which is a whole other stresser in our life that I figured shed live forever to torture me.)

Well after our disney trip in April DH's grandmother very suddenly passes away, which was very hard on my husband since she pretty much raised him (he was an ops baby, -which his mother does not let him forget- and she married his biologic father for 6 months and then left him because his life style was a danger to her and the baby) Now last week his biologic father called because DH's half brother had a heart attack at 19. (he is okay we think, DH never really talked to his father so hes called to see how he was but his father never called back)

During the time of the funerals for DH's grandmother if we had 1/2 a penny for everytime his mother said she was dying or had cancer we would be able to buy disneyworld. It got to the point were her sister and brother rolled their eyes if she mentioned either.

I just feel so bad DH had to go through so much this year and I try to be sympathetic about his mother but its been so hard because she has been so mean to me the last 9 years and it has not lessened now that shes sick. Shes even told me not to marry her son because he'd make a horrible husband and for him not to marry me because I made him worse of a person. During the wake for his grandmother his mother told me she was sorry she made her son so horrible for me.

(DH is amazing he tries his hardest to take care of me. He also works with the special needs population as well and is so sweet with them.)

I guess I also feel guilty I am not as upset as I should about her sickness. It is just a whole lot at once.

It just feels better to get all that out.
__________________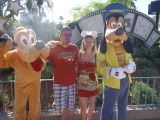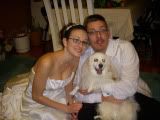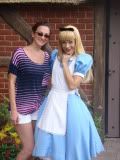 DH:Kevin(31)Me:Janine(27) Aug.09':FW Aug.11':AS Sports -HoneymoonApril12':Fort WildernessOct12':POPAug.13: DL