I woke up MEGA early on this day! I cant think why...oh hang on...could it be that we are going to MAGIC KINGDOM!!!! Eeeeeeeeekkkk!!!!! This is the park I had been waiting for and I was SO excitied!!!
I was up and getting myself ready trying to make as much noise as possible to wake Karl up, I wanted to go!!!!!
We skipped breakfast as we wanted to get to there for rope drop. I had never seen it before and I had said right from the beginning it was something I wanted to see.
We jumped in the car, (took the correct turning this time) and before we knew it we saw this...
We parked up (I was talking non stop by this point), I put on my ears and we made our way to the ferry dock.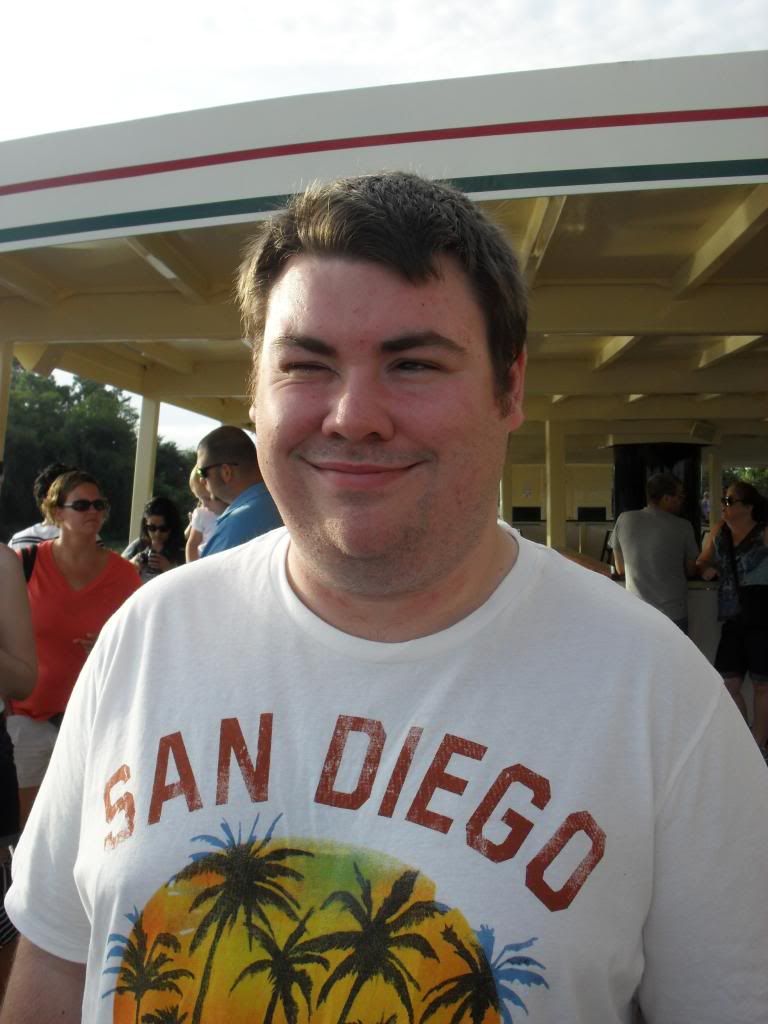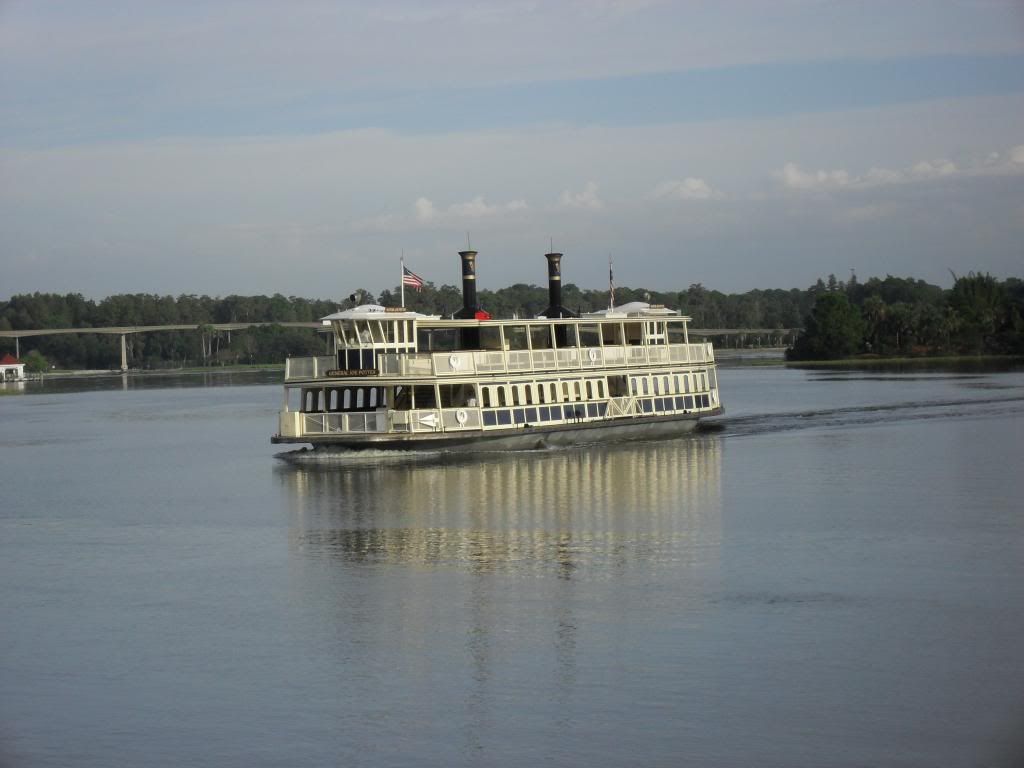 Then I saw these..
I felt myself getting a bit emotional at this point knowing that in a few moments I would be at MK! We arrived about 10 minutes before rope drop. The bag check queue was MASSIVE so Karl was a darling and let me go straight through while he queued for the bag check.
Karl arrived next to me and then it started...
How wonderful! And as soon as those fireworks went off, it all got a bit much and 12 months of waiting and planning finally caught up with me...
I was a mess!!
I was so happy! We were finally here. Karl was hugging me whilst taking photographs of me and a lovely lady came up to me and said:
"I saw you crying and it started me crying too! I hope you have a wonderful day".
Of course, this made me cry again!
Whilst I was composing myself Karl started taking photos: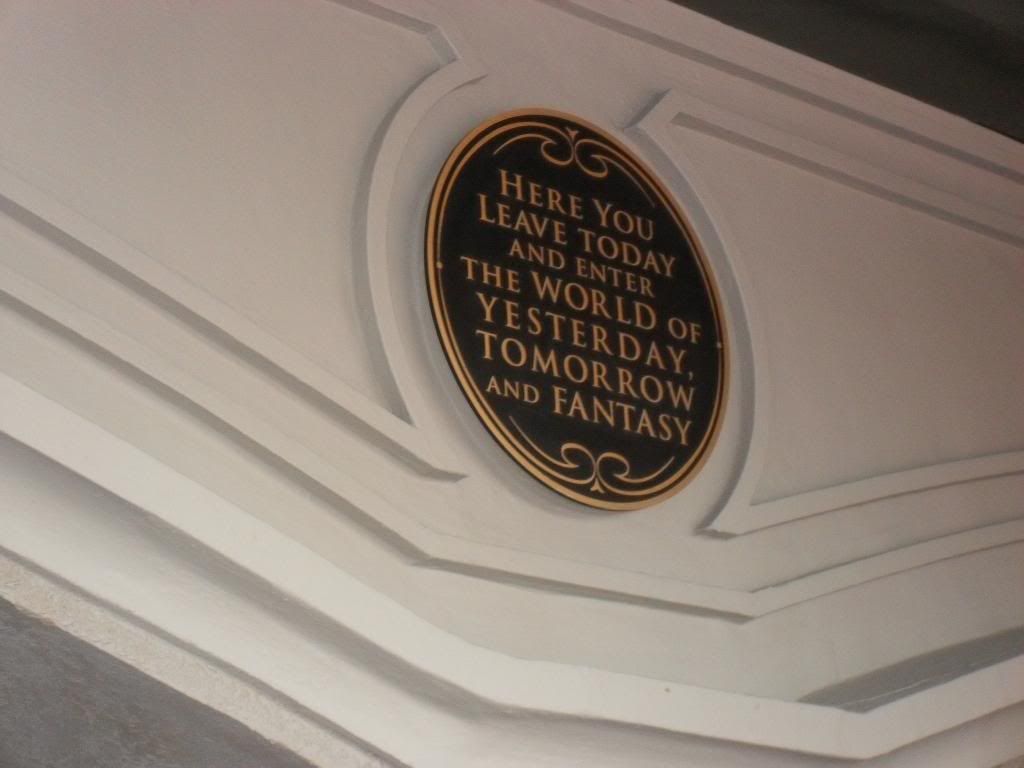 We had just got in to the park and another lady came up to me and said:
"You are what Disney is all about! I just saw you crying out there and you started me crying too. It makes me so happy to see someone so happy. Let me take your photo now, anywhere you want and if you see me around the park somewhere else and you want a photograph just ask me".
This was our picture:
I gave the lovely lady a hug, thanked her and wished her a happy day. She returned the wishes and I grabbed Karl and said "thank you for bring us here".
So, we were here and first stop was going to be food! We both had rumblys in our tumblys so we headed off to the Main Street Bakery! We turned the corner on to Main Street after looking at the beautiful Halloween decorations and I saw this beautiful creation...
(stupid crane)
I felt like I was going to get teary again so we went to get breakfast. There was quite a queue, think everyone had the same idea as us but once we finally got our food, we ate the most wonderful thing I think I have ever tasted..
It was a taste sensation!!! I could eat it again and again, yum!!!! We finished the most delicious breakfast ever and started our way over to Adventure Land.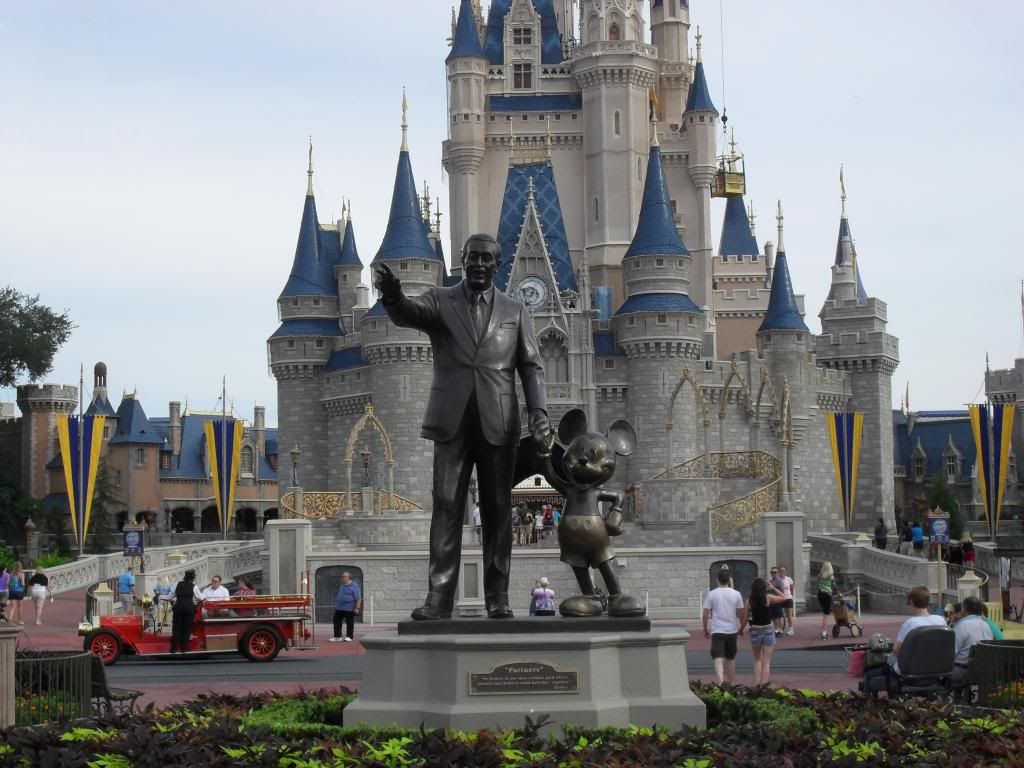 Our first ride in MK was the Jungle Cruise. No wait, walked straight on. To be honest, it was cheesy, I know it is uspposed to be a pun-filled adventure but Karl didnt really enjoy it and couldnt wait for it to finish (uh oh). Next stop was
We had both really been looking forward to this. I forgot about the little drop inside which made me scream but really enjoyed seeing Jack Sparrow. I think that's the closest I will ever get to Johnny Depp! Upon leaving the ride, Karl was transfixed by the pirate merchandise. I had to drag him out of the shop and head over to our next ride, one I had been dreading...
Continued...