uhh...what's going on at Big Thunder Mountain???!
---
Just saw something on FB about the wall/dam breaking that holds the water in, but came up with nothing on google. Can anyone report from WDW?
__________________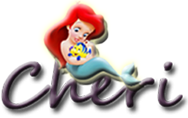 WDW in July with a baby?? Am I crazy?!
1983-98--Multiple visits,'01-ASMu,'03-CSR,'06-ASMu; AS Sports,'07; Sept 08 & 09 @ Pop Century. Next visit....???