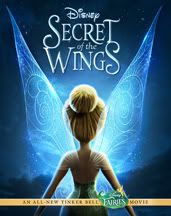 DISNEY AND CELEBRITY HAIR STYLIST KEN PAVES ANNOUNCE CREATIVE COLLABORATION FOR DISNEY FAIRIES
Image: (Disney)
Joined by Peggy Holmes, director of new Disney Fairies film Secret of the Wings releasing fall 2012, celebrity hair stylist Ken Paves announced today at D23 Expo in Anaheim, Calif. a cross-divisional creative collaboration for Disney Fairies on an upcoming film and personal care product line, both releasing next year.
From Walt Disney Studios:
Quote:
ANAHEIM, CALIF. – Celebrity hair stylist Ken Paves and Disney announced at the D23 Expo, the ultimate Disney fan event, a creative collaboration with Disney Toon Studios and Disney Consumer Products for Disney Fairies including participation in an upcoming film and a personal care product line, both releasing next year. To celebrate the collaboration, Paves was joined by Peggy Holmes, director of the new full-length animated Disney Fairies film, Secret of the Wings, releasing fall 2012.

"Inspiration from the women in my life has motivated my life-long passion to redefine the meaning of true beauty and encourage girls of all ages to embrace their own unique style," Paves explains. "I am thrilled to collaborate on Disney Fairies for several exciting projects that will encourage girls to be who they really are through a diverse group of strong characters that show how beauty takes many different forms."

Built around one of Disney's most famous and beloved characters, Tinker Bell, her fairy friends and the enchanted world of Pixie Hollow, Disney Fairies inspires girls to discover their own talents and build meaningful friendships.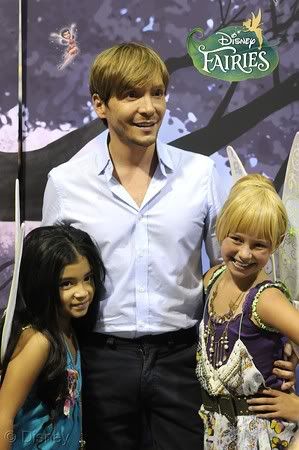 __________________
Dave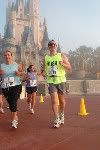 2010
WDW Half Marathon; Mickey's Halloween 5K; Wine&Dine Half Marathon
2009
WDW Half Marathon; Muddy Buddy Orlando
2008
Inaugural Exp Everest Chall
2007 Marine Corps Marathon 4:28:50 PR (Thanks again WISHers!)
2007
WL WDW Marathon 5:05.08 (Thank you WISH Racing Team!)