Hey all, I just made my younger sister a cake for her 12th birthday and thought I might share some pictures of it here
I've been making birthday cakes for my family members for a while now, so when my sister asked me to surprise her for her birthday I thought I'd challenge myself. She loves Tangled, and has strawberry blonde hair down to her waist which she now wants to grow as long as she can, so I thought I Rapunzel cake was appropriate.
Anyway, here it is!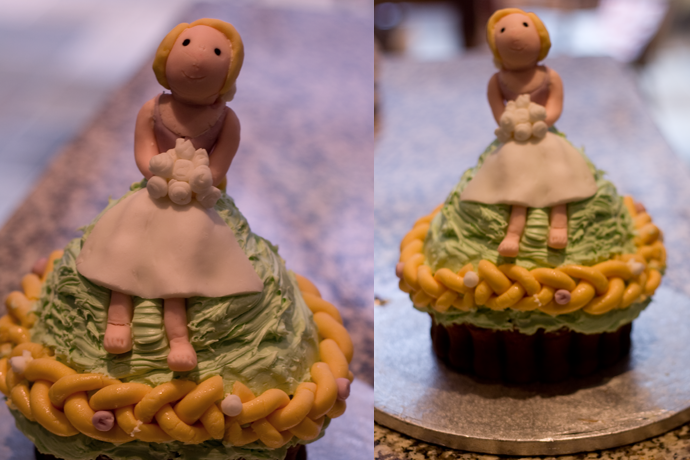 It's not movie-accurate by any means, but we're all allowed a little creative license!
The cake in a traditional Victoria sponge, with vanilla butter cream icing.
I hope I'm posting this in the right place!