Greetings Everyone: For those that listened to my recent interview with the newest Disney Legend Jodi Benson, at the end of our conversation we talked about a Little Mermaid print we would be putting up for auction for Give Kids The World.
The print was purchased during the Grand Opening celebration for "The Little Mermaid: Ariel's Undersea Adventure", and is dated 2011. Jodi Benson signed it for us during that grand opening weekend.
100% of the proceeds from this auction will be donated to GKTW via our Power of 10 fundraiser. You can check out the auction via the link below.
http://cgi.ebay.com/ws/eBayISAPI.dll...m=150629500595
About the Power of 10:
We are a group of Disney fans who want to help share our passion for Disney with those who need it most: children with life threatening illnesses and their families. When these children ask to visit Walt Disney World through organizations like the Make-A-Wish foundation, many times those organizations reach out to Give Kids The World to make that wish a reality. Our goal is simple. We're looking to raise $1M to help this worthy organization in their mission to turn no child away. For more information about the Power of 10 please see:
http://www.powerof10.us/
__________________
Dave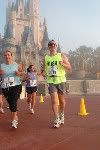 2010
WDW Half Marathon; Mickey's Halloween 5K; Wine&Dine Half Marathon
2009
WDW Half Marathon; Muddy Buddy Orlando
2008
Inaugural Exp Everest Chall
2007 Marine Corps Marathon 4:28:50 PR (Thanks again WISHers!)
2007
WL WDW Marathon 5:05.08 (Thank you WISH Racing Team!)