Quote:
Originally Posted by
Momof3greatkids
Spoke with "SUE" at ABD today and she said 2012 trips to be released in late August this year. Not sure why later than usual. If you want you can be put on a list and they will call you once trip details are released. They want to know which ones you are or would be interested in.
I wonder if ABD is going to announce their 2012 itineraries at the Disney D23 Expo in Anaheim August 19-21? Disney's trying to have some big announcements for that Expo, and that would be something they could spring from the travel side.
__________________
Dave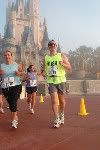 2010
WDW Half Marathon; Mickey's Halloween 5K; Wine&Dine Half Marathon
2009
WDW Half Marathon; Muddy Buddy Orlando
2008
Inaugural Exp Everest Chall
2007 Marine Corps Marathon 4:28:50 PR (Thanks again WISHers!)
2007
WL WDW Marathon 5:05.08 (Thank you WISH Racing Team!)