We decided since it was our final day at the parks we would skip the afternoon nap/rest time at the hotel.... big mistake. By the end of the day I think all 5 of us were ready for a meltdown and 1 or 2 of us might have actually had one.....*ahem myself and DD3... her's first
We did the required family photo stop in front of the castle back at Disneyland, met some characters, and rode the rides. This was a great day of touring b/c it was such low crowds.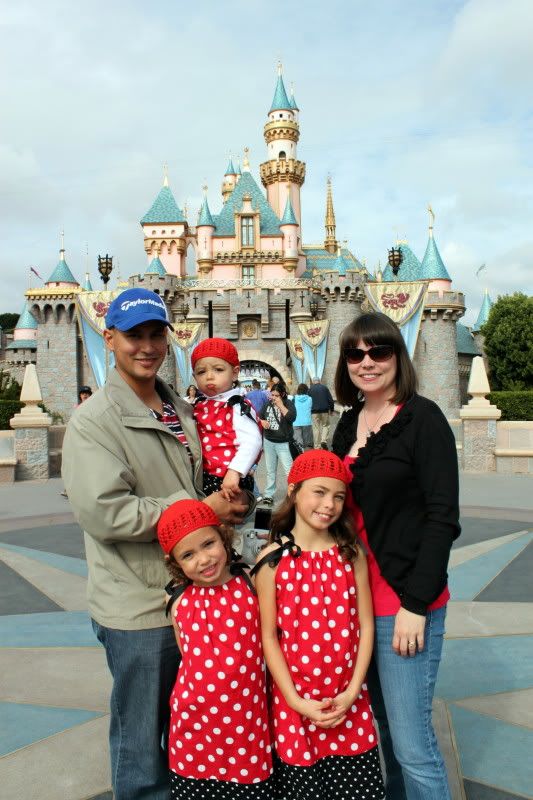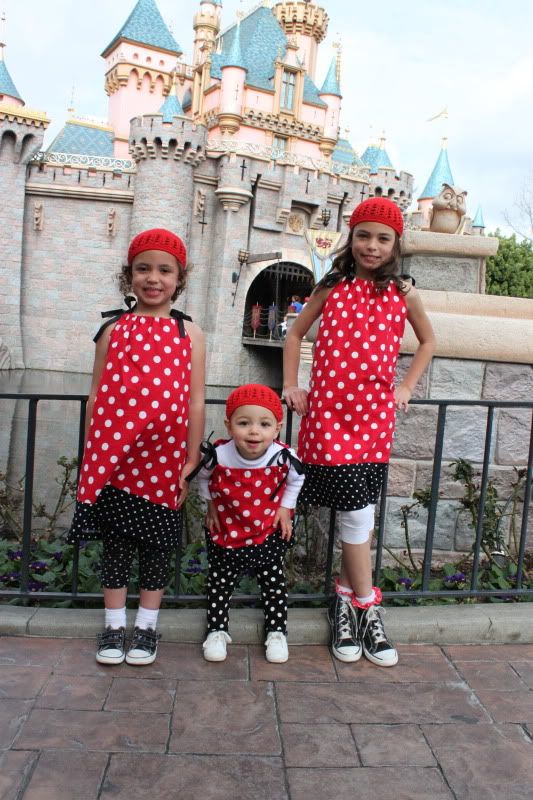 We tourned Innovations for the first time too and it was awesome! A great way to spend some time if you have a lot of it and you've done everything else 1 million times.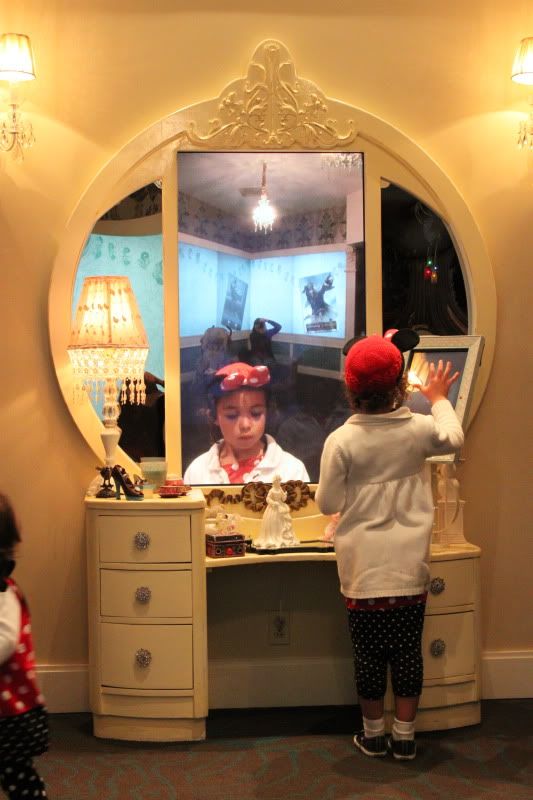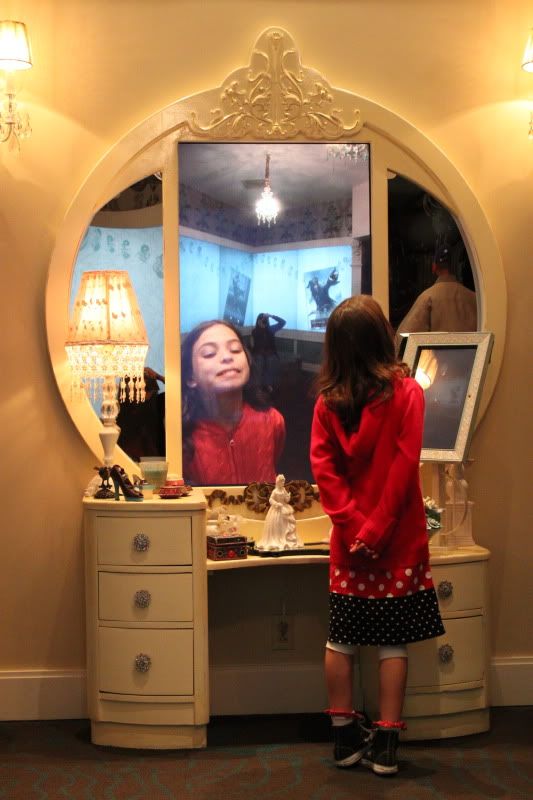 We were back at California Adventure that evening for The World of Color show. We had gotten the blue ShowPasses that morning, got there very early like recommended and still didn't have a good viewing spot. It's just not set up for kids at all. My girls could not see a thing. The baby was asleep in the stroller so at least that left each of us adults to hold 1 kid and hope that they could see. We just were not enjoying it at all, then when the rainy drizzle started we made a command decision to leave before it was over. Sorry WOC, we didn't like you at all for our first time, but everything else looked pretty.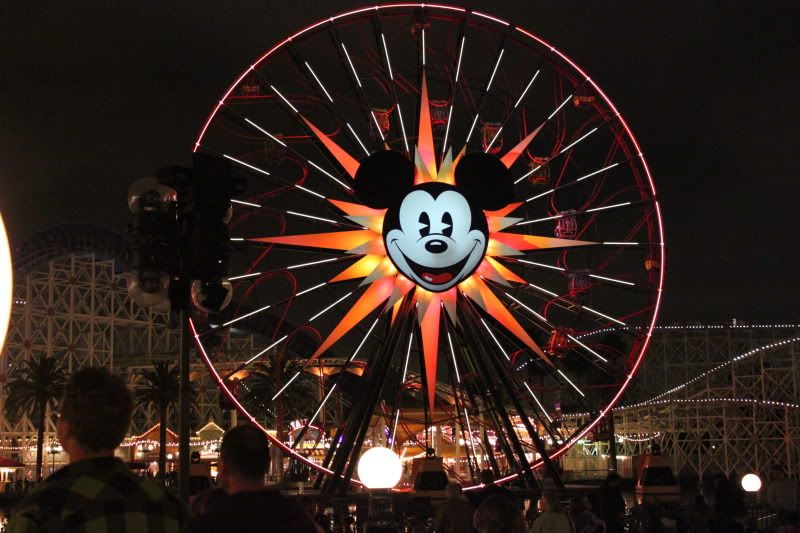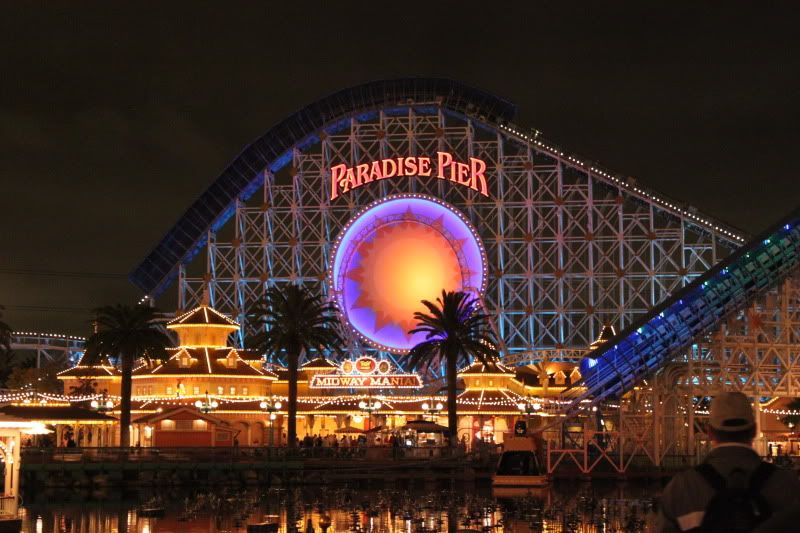 And that wraps up our cross country road trip with the Happiest Pit Stop on Earth! We left early the next morning straight up the I-5 in the rain and drove all day until we reached our new home for the next several years.
Living in California is not something we'd ever anticipated but we are loving the state and so happy to be a 1/2 day's drive to our beloved Disneyland!