Ok, my second attempt at starting a Pre-Trip report... my first one disappeared! I'm Caboosey, or Kerri, and I'm headed to WDW to celebrate my 30th Birthday! I am a nanny and a preschool teacher in New York City. The almost-6 year old I nanny is very upset that I'm going to visit Mickey without him, but hopefully I can convince his mom to plan a trip (and take me along!) before he's too much older...
I am somewhat new to the Disney obsession - I went to college in Florida (go Seminoles!) and had spent a few days at the Magic Kingdom but never visited any of the other parks. For my graduation from Grad School a few years ago, my mom and I did a 4-day trip to WDW and had a blast! So for my 30th, there was only one place I wanted to celebrate - with The Mouse!
The Trip: 4 days, 3 nights - a short trip! We are just hitting the 4 major parks, no time for the water parks! I'm hoping we'll do Downtown Disney one evening, but I'm not sure that will happen!
The Cast:
Caboosey -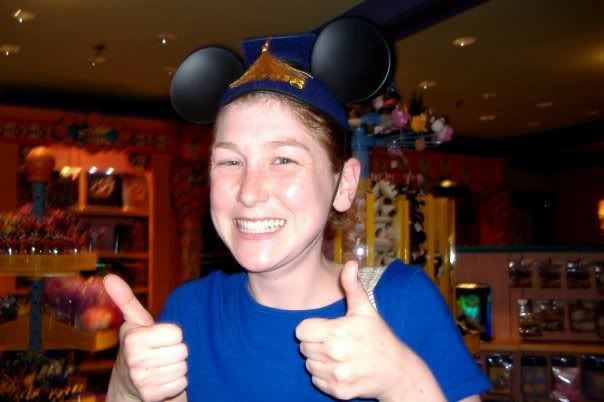 That's me on my graduation trip!
Andee - I met my friend Andee while doing a study abroad program in London. She is a theatre and choir teacher, and is a complete Disney fanatic. She is always up for adventure - we've taken a truffle making class together, and gone to see lots of plays, and we always have a blast.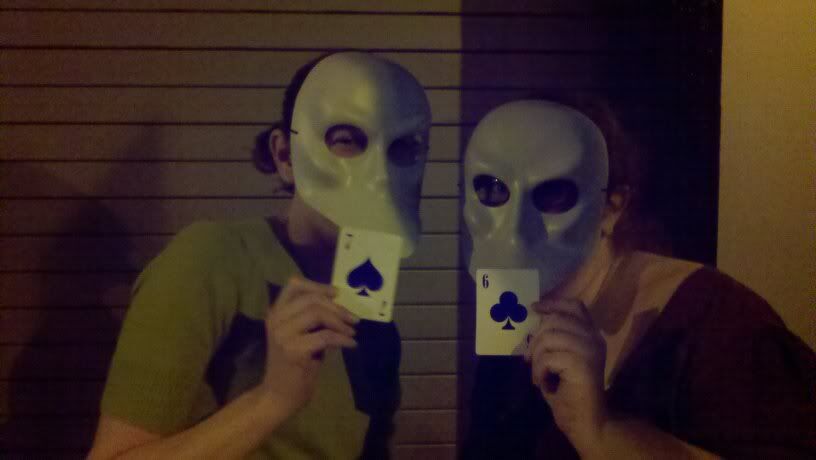 That is Andee and I at a crazy immersive theatre experience called Sleep No More... everyone in the audience had to wear those crazy masks and the cards let you know when you could enter the hotel/performance space.
Andee was the first person onboard for the trip - AND she gave me a great birthday surprise and upgraded us to WILDERNESS LODGE!!!! We were planning on Pop Century - I'm afraid I'm going to be totally spoiled after this trip!
Jen - Jen is my best friend from grad school and the most loyal person I have ever met. She is a high school English teacher and has hilarious stories about her students. We are both avid readers and always trading books.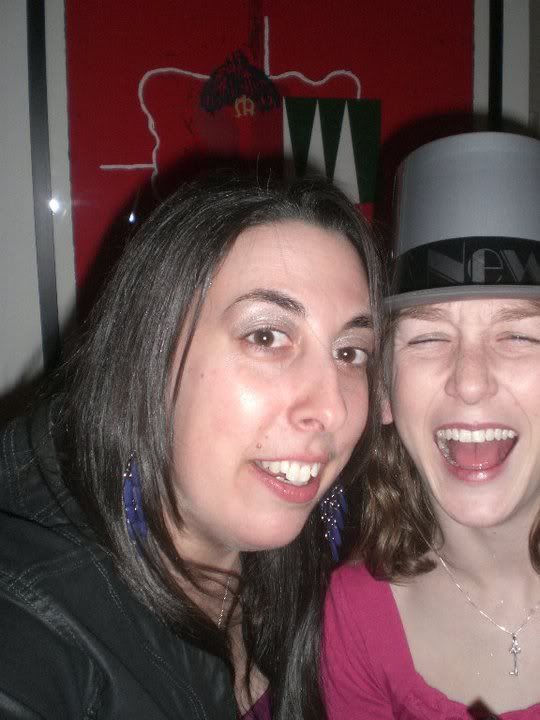 Clearly, Jen always cracks me up!
Luis - Luis is my roommate and a 3rd grade teacher. He grew up in Florida, and has the distinction of once doing all 4 parks in one day! He and I often talk Disney, especially when it's freezing cold in the winter! He'll be joining us, possibly with his sister Melissa, for our Epcot day.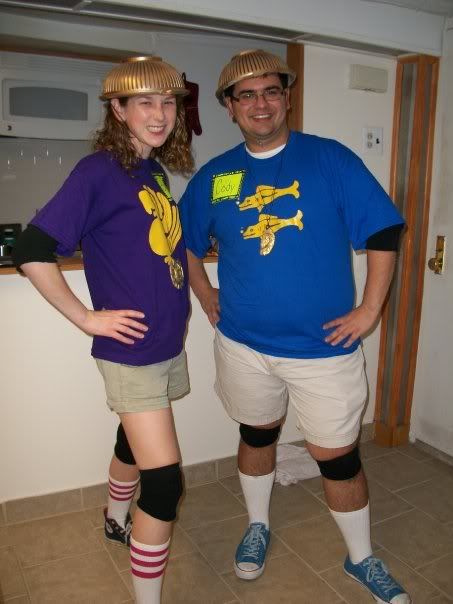 Legends of the Hidden Temple Halloween costumes!