ok, i am not sure if anyone is following,
but it is fun for me to re-live the trip anyway, so the adventure continues...
1900 Park Fare
Alright, time to get this vacation started! We awoke at 7:00am by receiving a wake-up call from Stitch and Mickey. We received the same wake-up call all week, so I am not sure how often they change the message or characters. DS was excited to take the monorail this morning. We did not get to try the monorail last time, so this was high on our must do list.
We headed down to the bus stop around 8:00am and waited just a few minutes for the bus to Magic Kingdom. Overall, the bus service to and from POP was excellent with the exception of Saturday night from Magic Kingdom, but more on that later
. We arrived around 8:30am to the Magic Kingdom and DS really wanted to stay and watch the opening show, but we had an ADR to get to. I only scheduled three sit down meals as I find it hard to plan when and where I am going to want to eat 6 months in advance.
We hopped on the lime green monorail after a short wait and we arrived to the Grand Floridian around 9:00am.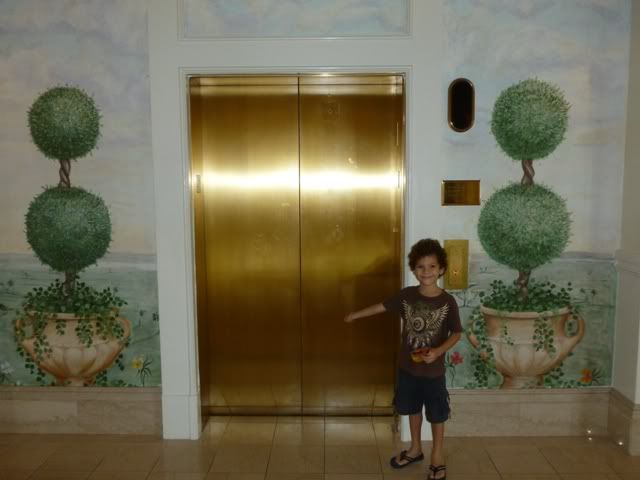 Wow- what a difference from POP! We spent a few minutes checking out the lobby and the elevators (did I mention that DS loves ALL forms of transportation?) before checking in for our 9:15am reservation. We were seated immediately and almost ran into Alice as she skipped out of the restaurant hand in hand with a cute little boy.
The buffet line and the characters moved quickly and we had met everyone except for Alice in less than 40 minutes. DS especially loved Mary Poppins (who is a favorite even though he has never seen the movie) and she impressed us both with remembering his name throughout the meal and she even stopped visiting with a family near the exit to say goodbye as we were leaving. DS was a little confused by the Mad Hatter as he has only seen the Johnny Depp version, but he had fun with all of the characters anyways.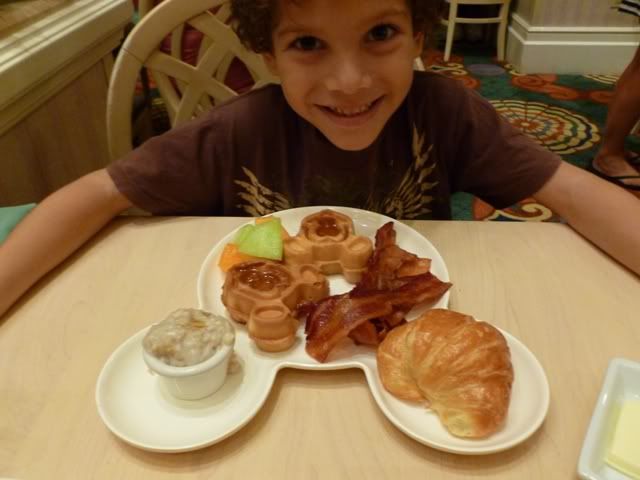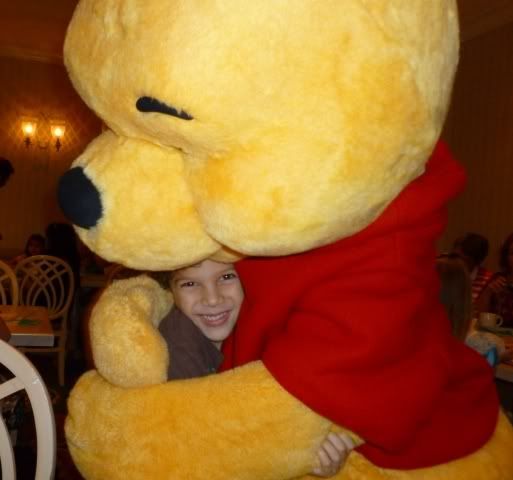 We were a little disappointed that we could not wait to meet Alice, but she was taking a break after each table or two and after we finished eating we waited 10 minutes and she was still about 7 tables away so we headed out to Epcot-- full of strawberry soup (super yummy) and ready to hit the parks.
Overall 1900 Park Fare was a great breakfast buffet (although I did not like the lobster eggs benedict, it was a weird combination of flavors to me) and a really fun way to start the trip.