Hello and welcome to our pre-trip report! You can call us the Tarzan clan; a family of 4 and soon to be 5! We love our mini adventures to all kinds of East coast destinations, but we save our "real" family vacation for Disney every year.
I will tell you that we are not from Boston; and until October of 2009, we had no idea what "wicked pissah" meant. In fact, we sat in a cafe in Plymouth, MA debating what it meant, exactly. Because we drove (9 hours) home in the middle of a nor'easter, my husband decided we were driving home in a "wicked pissah"
Here is DS6 enjoying his first experience with real maple syrup....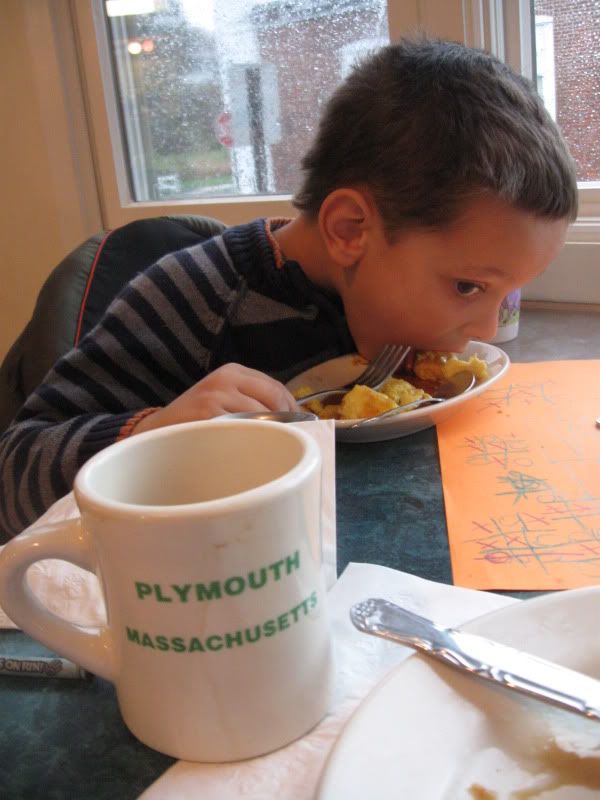 Soon after returning home we found:
wicked pisser (noun) note used in New England pronounced "wicked pissah" Descibing something very good or very bad. Usage: when used without an article as in "This food is wicked pisser" it is taken to mean very good. when used with an article as in "Your job is a wicked pisser" its taken to mean something very bad.
We have visited about every city on the East Coast and the entire Boston area was love at first sight. It was supposed to be a small trip to Salem during the Halloween time, and we ended up driving all over the place. After two more years around our area, we plan on relocating.
So let me introduce the cast:
Me, tink. Am I Tink like in real life? not so much, more of Jane from Tarzan or Belle. I am wife, RN, and mother of 2 with one on the way in March.
Here I am in California in front of the Hollywood sign:
Next we have DH or Tarzan; daddy and genius of all things computer. He is a bit shy, so I will refrain from to many pictures of him close up...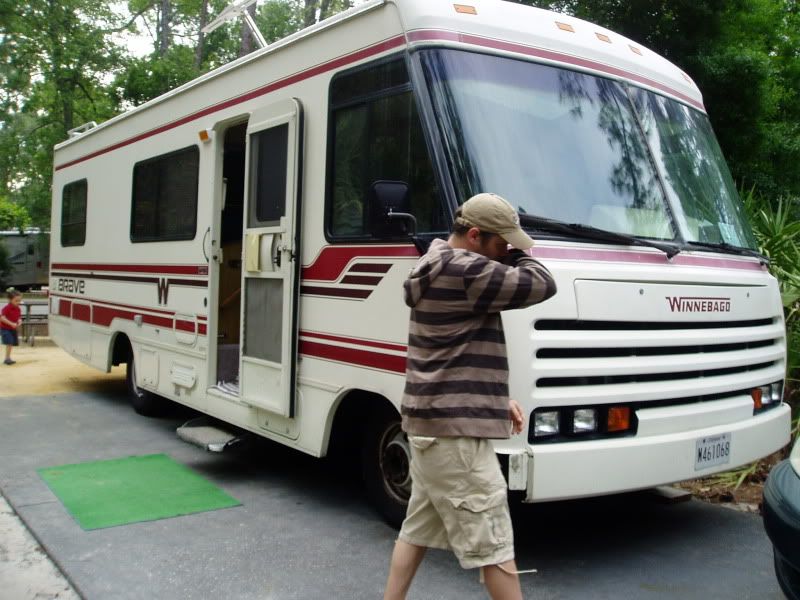 Next we have DS11, or Bean. When I was pregnant with him, DH and I nick-named him Bean. Poor kid is now 11 and we still call him that. The little genius loves books almost as much as me and running through the woods as much as his dad. Here he is pulling the sword from the stone a couple years ago.....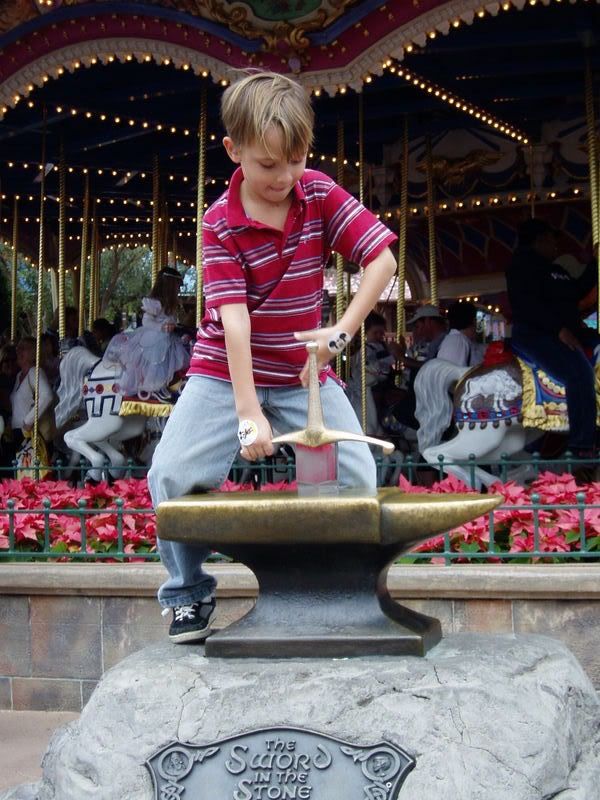 And then we have the little entertainer, DS6; Booper. Booper has exact comedic timing. He is very intuitive and picks up every emotion that people make. He has one liners that could beat an SNL skit and won the dance contest at school two years in a row. Booper got his name after the stuffed turtle he named "Boopie" as a baby. Here is Booper at 5:30am as we travel through Jacksonville on the way to Disney...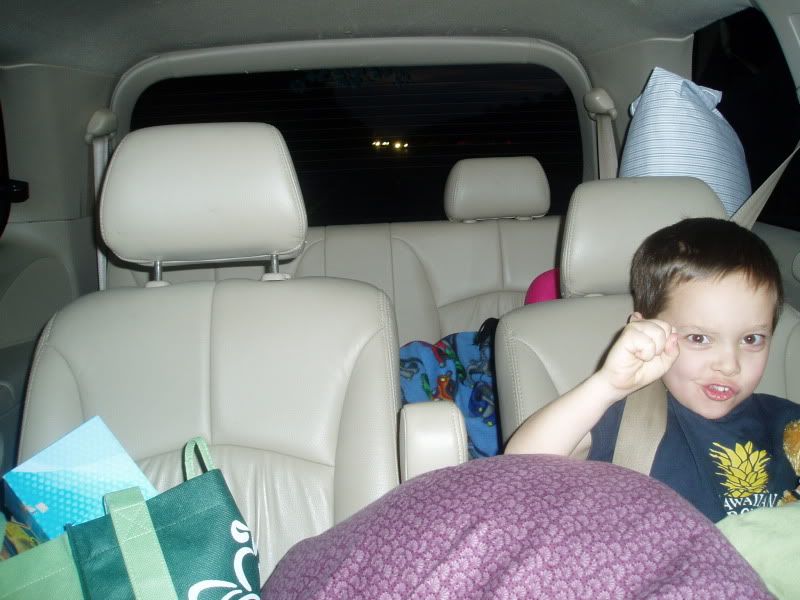 DH and I had a romantic weekend together last spring that ended in a pact: No more visits to Disney staying offsite. So, this trip is chock-full of delux resort goodness.
After Thanksgiving, we will pick up our rental car/van/suv (whatever we pick out that day) and head down to the World. We will be joined this year by family, but I will get to them later. The trip will consist of 8 nights and will be split between our first night at a still unknown resort...then two nights at Boardwalk Villas, followed by 5 nights at Saratoga. Our trip was originally to be seven nights.....but I found a way to squeeze an extra in!
OK, before Photobucket crashes my post again, I will sign off for now.