Ok Here we go with Day 1 of our vacation!
October 10
We got up in the morning and finished packing our bags for our trip. We needed to make sure we had everything ready because from Key Largo we would drive straight to Orlando the next day.
I was running around our room making sure I had everything such as Halloween costumes, tickets, etc. I think I looked in my planner 5-6 times making sure it was in there.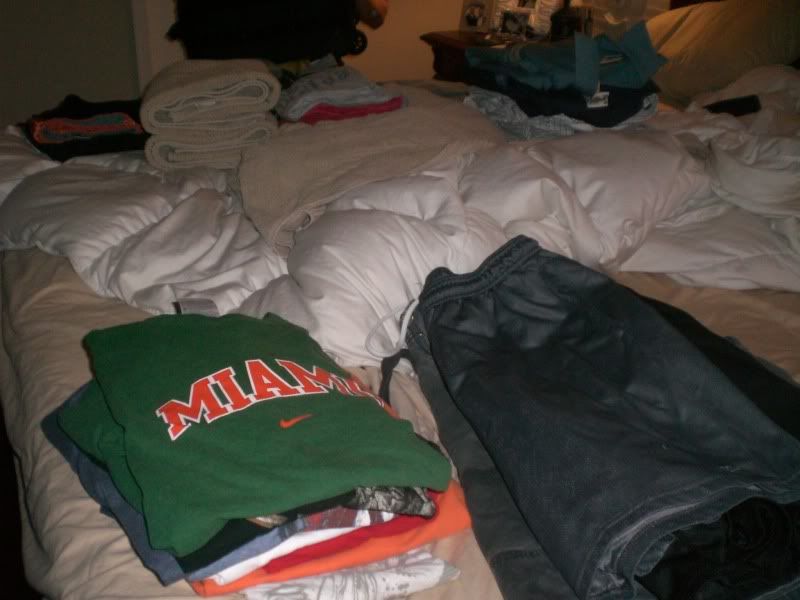 Finally bags are fully packed and we are ready to hit the road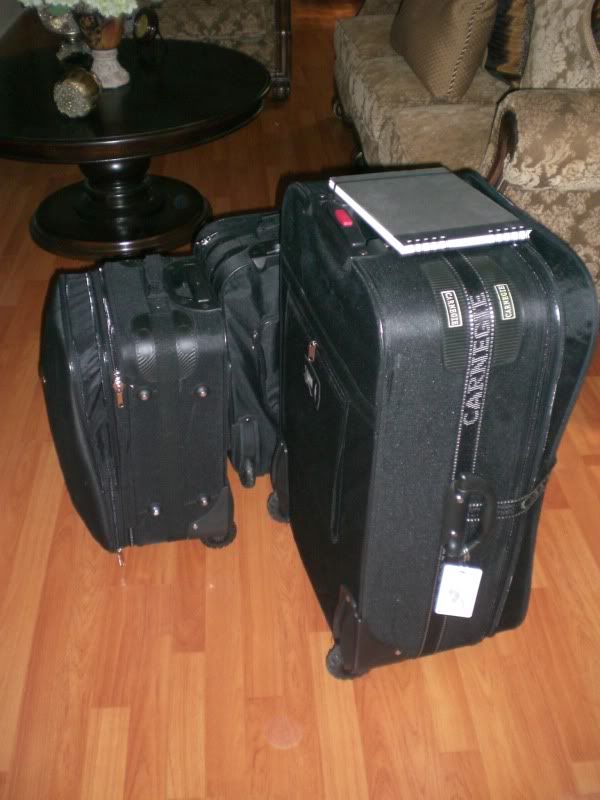 Gean brought all bags downstairs ready to pack them in the car..
Gean packing up the car and he asking me why I am taking pics of him packing the car..lol
So bags are packed and I am waiting in the car for Gean to finish what he had to do in the garage. So Gean gets in starts the car and the car doesnít start. Are you kidding me? We waited a few seconds and the car still didnít start. Gean calls his dad and his dad comes over and takes a look at the car. Here I am thinking why couldnít the car do this when I have to go to work and not when I am going on vacation. lol
So what happened was when Gean turned the car on he pushed the key far back for too long and somehow the gas pump or whatever over flowed with gas or what not and thatís what caused the car to not start. Great- Lets hit the road now.
We got on the road and we were hungry so we stopped at JuiceBlendz to grab something to eat on the way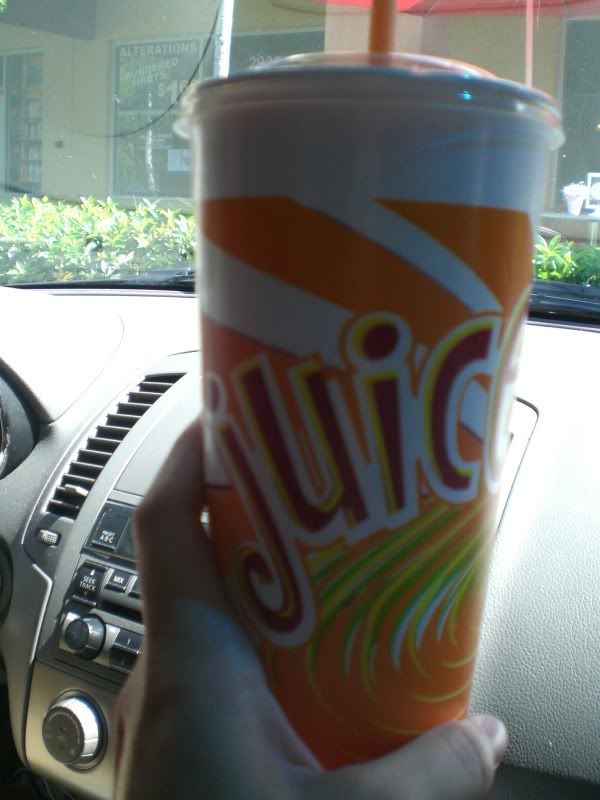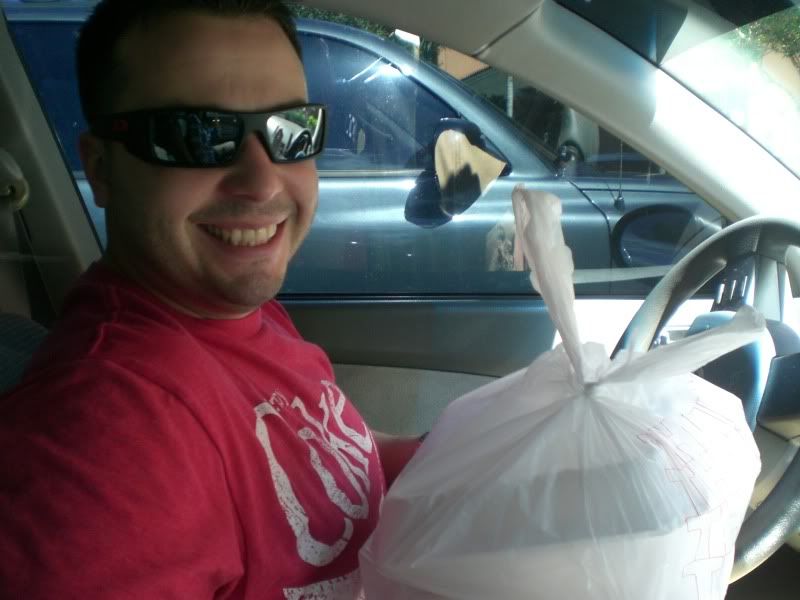 I got a tuna melt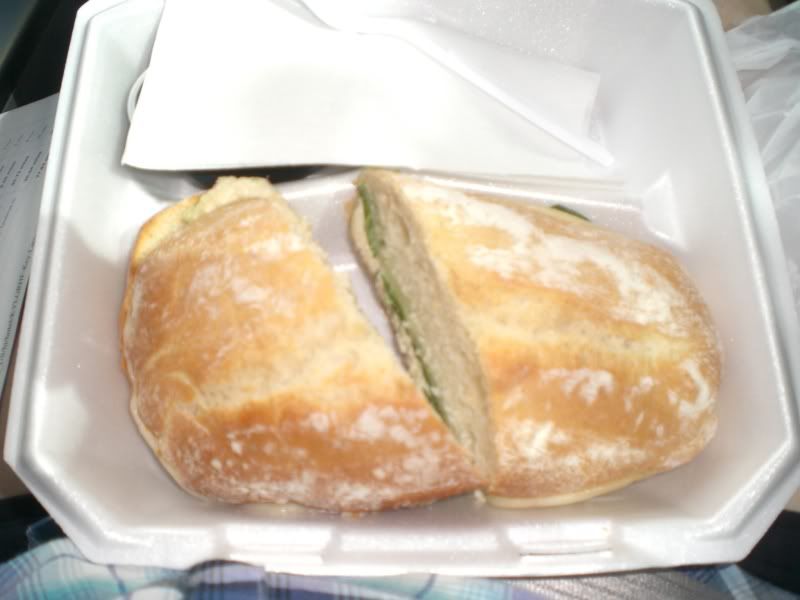 Gean got a delicious chicken wrap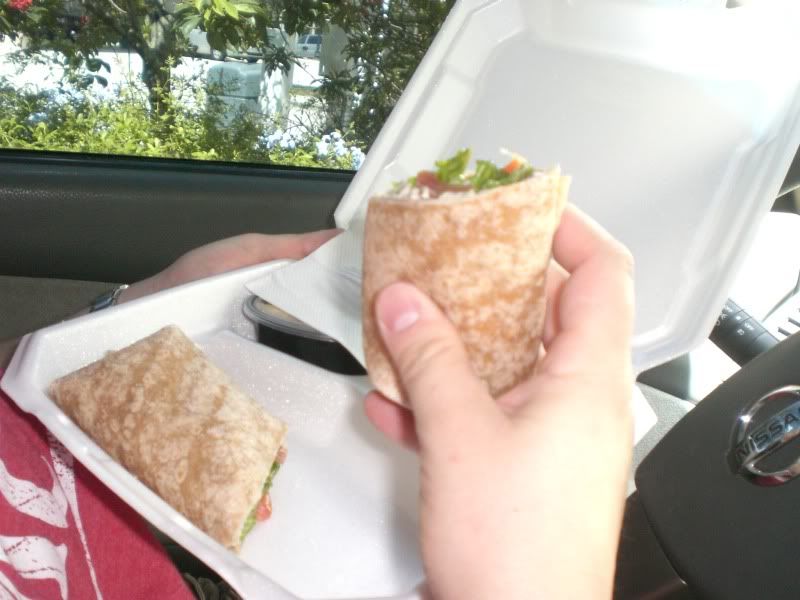 After we picked up our food we needed to run my car through a car wash, we just didnít have time to manually wash the car that week before our trip.
After the car wash it was about 12:30. It takes about an hour and half to get to Key Largo so we hit I75 and got on the FL Turnpike South to Key West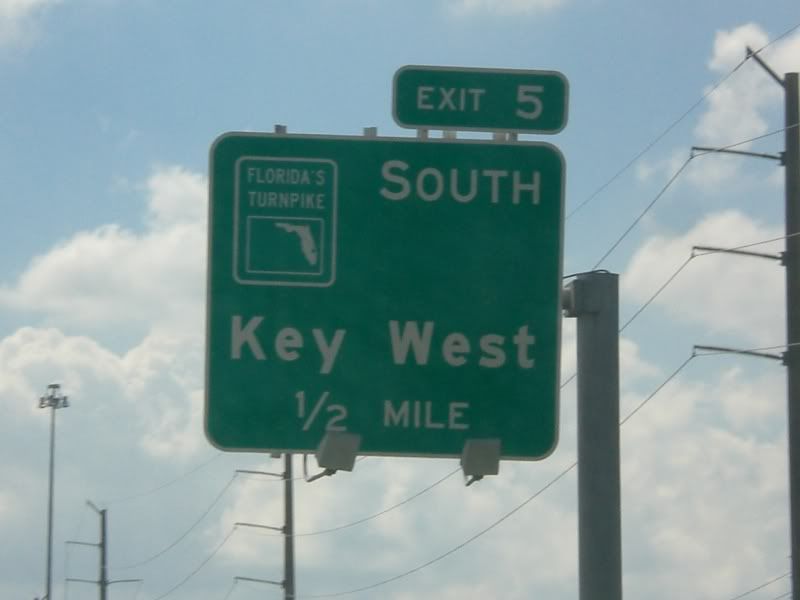 The weather was absolutely beautiful, we were so happy for our friends that will have great weather for their outdoor wedding
Gean acting silly and doing the Jersey Shore ĎFist pumpingí we were excited to be on vacation
We ended up driving with the windows down because the South Florida weather was hot but just beautiful and a great day for the beach
After driving for about an hour and 15 we finally came to our destination of our hotel. The Hilton Key Largo Resort.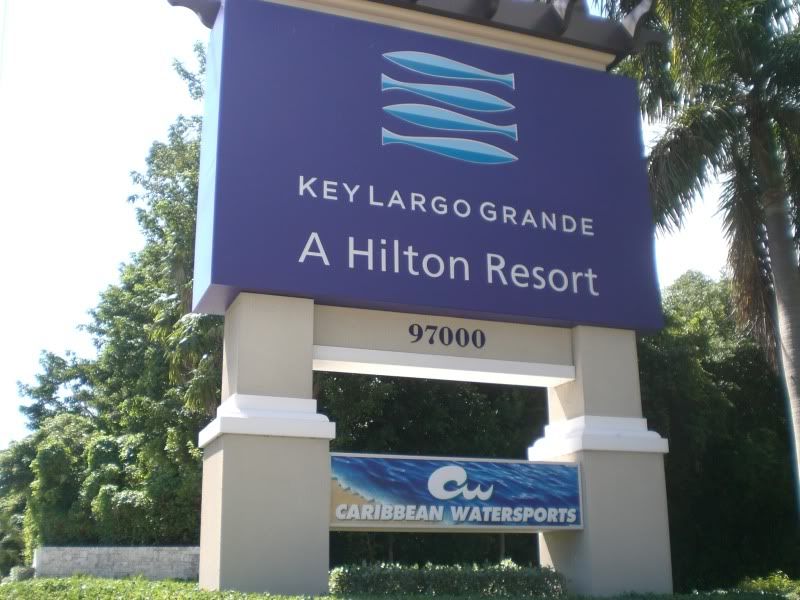 By the time we checked in and got our luggage it was around 2 and the wedding starts at 3pm. They upgraded our room to the canopy ocean view but that was going to take a half an hour. I didnít have time to wait, so we told them Thank you but we have a wedding in an hour and its not on property and to just give us the room that was assigned to us.
We got our room and we saw Geanís friends downstairs. We chatted with them for a little bit and headed to our room.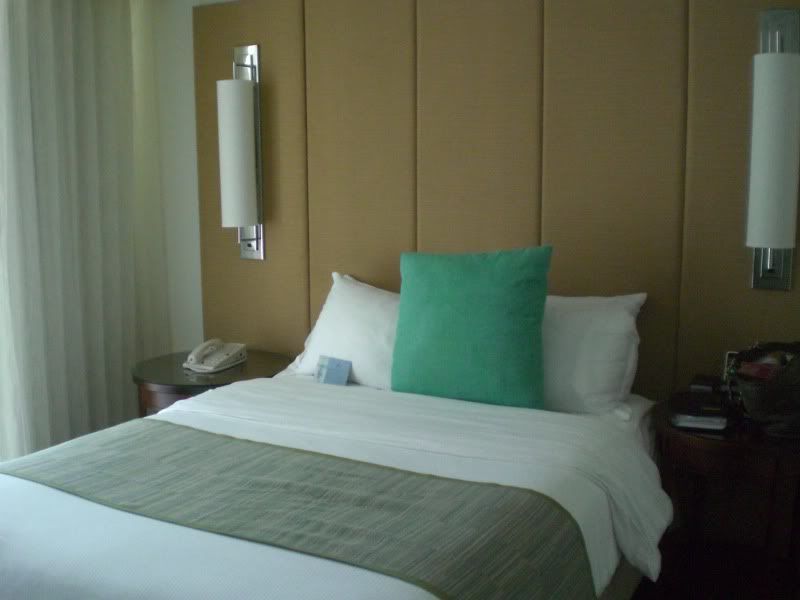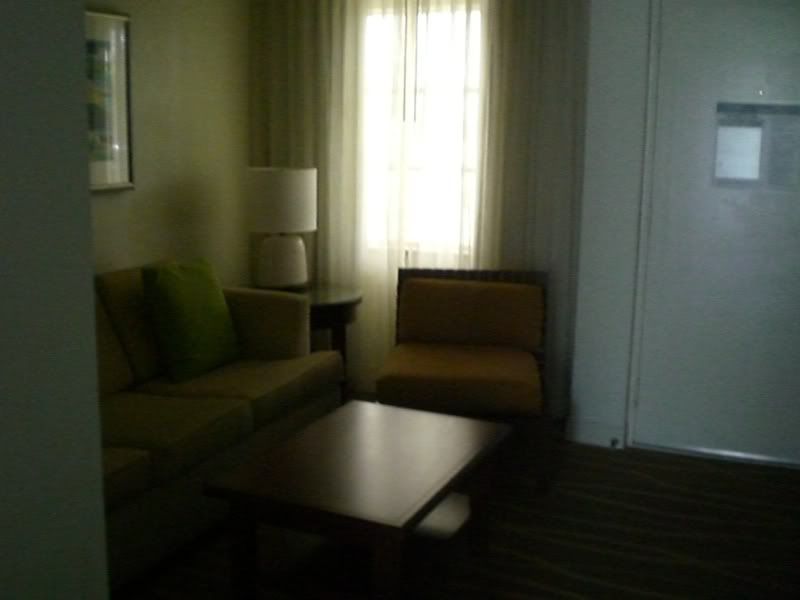 Gean being a good husband by ironing my dress while I get ready, he was keeping up with this fantasy football.
Up Next: A beautiful Key Largo wedding!!!