Well hello!
I've been lurking dis for a couple days now and I decided to start my first PTR!
We are Jaci & Wesley H. We've been married one fabulous month
, but we've known each other for 5 years. Started dating 4.5 years ago, engaged 19 months ago. Married 1 month ago!
We live in a lovely little suburb (if you could call it that) of Dallas, Texas. DH works in the recreation field and I am a nanny. Looking for a big girl job. I *officially* graduate in August.
The Cast of Characters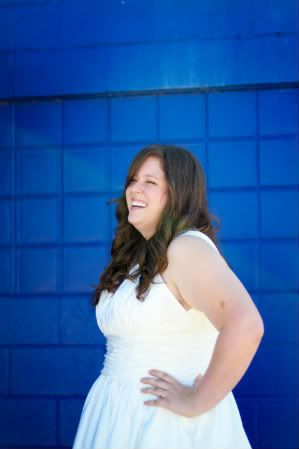 This is me! I am currently a nanny, looking for full time work. I am about to receive my B.A. in Sociology. and do goodness-knows-what with it. I have been to WDW three times. The first time, I don't remember it at all. The second time, I was in eighth grade and had an absolute blast. and the third time was last March, with my best friend/last college roommate. I'll put up a link to her unfinished TR.
This is my awesome DH & best friend in the whole world. We were hanging out this morning in bed and I was reading some TRs and he revealed to me that he has never been to Disney World.
Somewhere in our 5 years of knowing each other (and an engagement, marriage, & moving in together) that little detail slipped through the cracks. I almost fainted! Then I realized I get the honors of taking him on his first WDW trip!
We can't forget these characters:
JP, my rescued kitty. 3 years old. Loves sleeping on the top of bookshelves.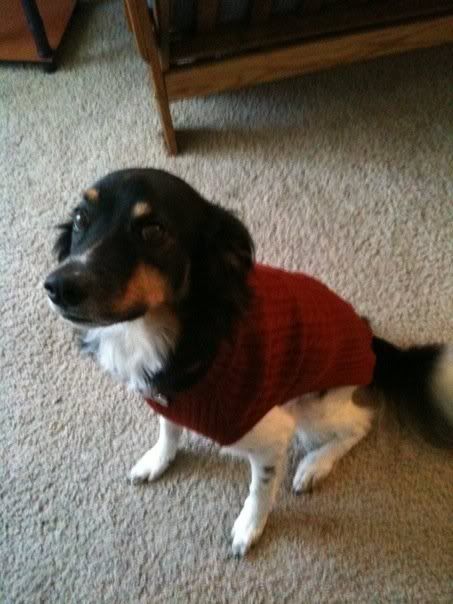 Jake, DH's 4 year old Brittany/Sheltie/mutt mix. He is also a rescue. He loves getting under the covers of our bed, while we're not looking. He's definitely not allowed up there!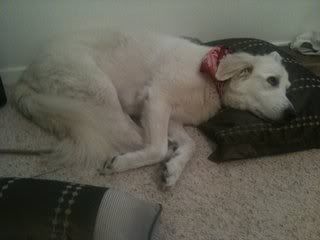 Dakota, our newest addition. He is a Great Pyrenees/Shepard mix. He is the most anxiety ridden dog, and was rescued from an abused home. My dad adopted him, but when my parents got divorced didn't want him anymore. So we took him in last month. He is a sweetie.
Well, that's about the end of my first installment. Next time I'll answer these questions: When are we going to WDW? Where are we staying? What are we going to do with our fur babies? and lastly... how the heck are we going to pay for this trip?!