Quote:
Originally Posted by
tripletrouble
We will be in Lake LV with our 10 year old triplets for our 15th anniversary. This will be the tail end of our Sedona/Grand Canyon/Hoover Dam trip. Is it worth taking a trip into LV to see The Lion King?
Thanks!
Where are you staying at Lake Las Vegas - if it's the Ritz Carlton, they just announced that the entire property is closing in May.
And yes, I'd see The Lion King.
__________________
DS17 & DS11 on the Teacups at DL!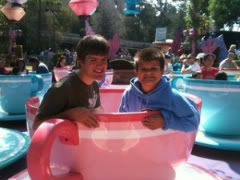 Port Orleans Nov 91 (Honeymoon!) • Dolphin Nov 99 • Dolphin & 7 day Magic cruise July 01 • HRH & Poly June 04 • HRH May 05 • West Coast Magic Cruise June 05 • HRH Sept 06 • Wilderness Lodge July 07 • West Coast Magic Cruise June 08 • HRH & Coronado Springs Dec 08 • HRH, Wilderness Lodge & 6 day Christmas Magic Cruise '11 • DL AP holder since 1989!!