So Everyone except DNana was getting on Aerosmith. While in the ride I was trying keep my DD distracted from the take off part. I was successful and thought the line was going to move past it and we stopped right where you could see it. Well she saw it take off and she and DAuntie started having second thoughts. Good thing the line moved fast and we were getting on before they could run away. She started to whine a bit but there is not that much time to whine on that ride. Once we were in the loops she was screaming. She LOVED IT! The picture was priceless!!! DAuntie's mouth was open so wide and hair was blown back. We all were cracking up. We were going to get the picture and the system went down. I gave them our resort and room number in case the picture was saved.
After that my DD wanted to get on TOT and I knew she would not like that. So we rode the Aerosmith 2 more times. Here are more pictures of various stuff:
DNana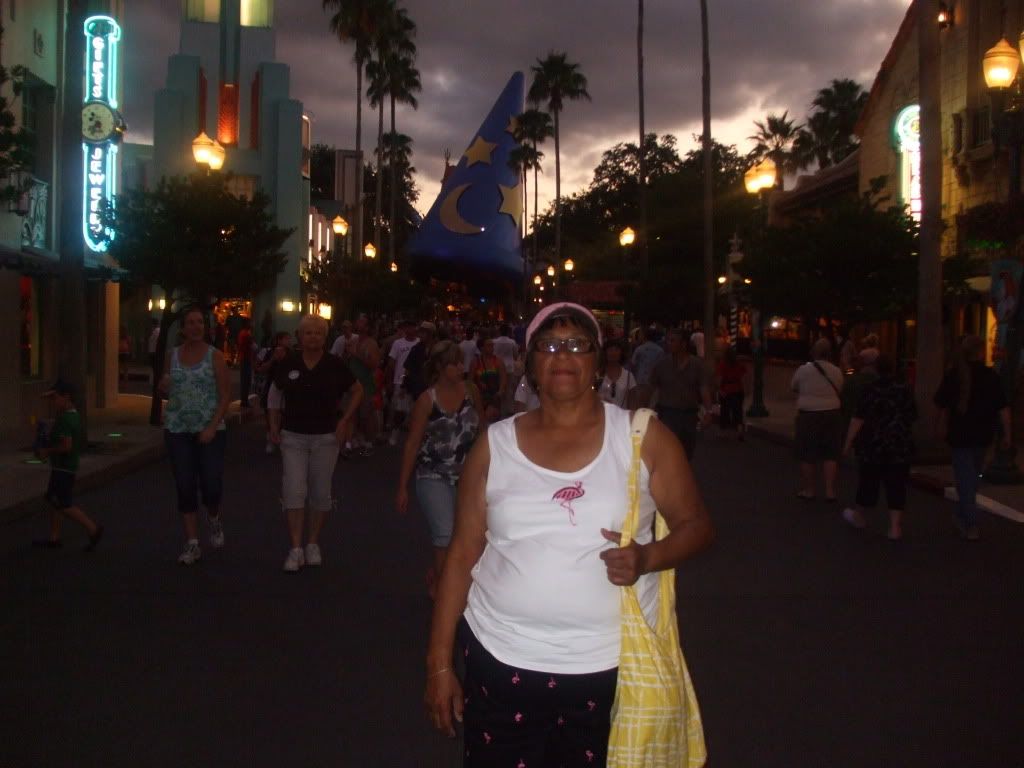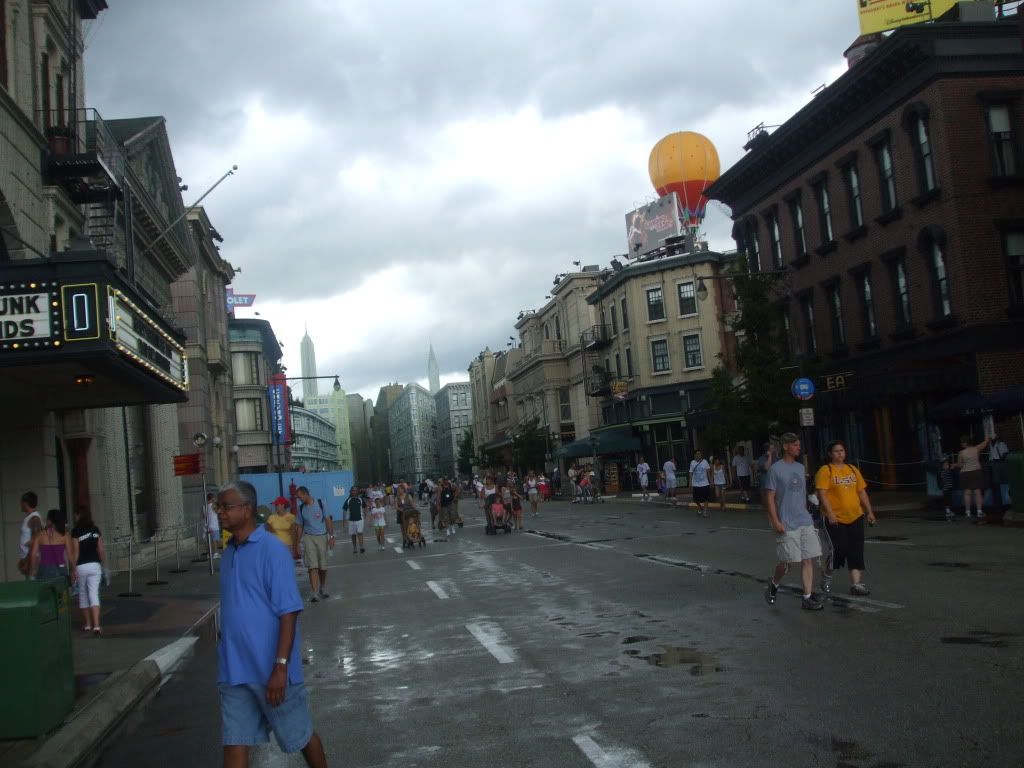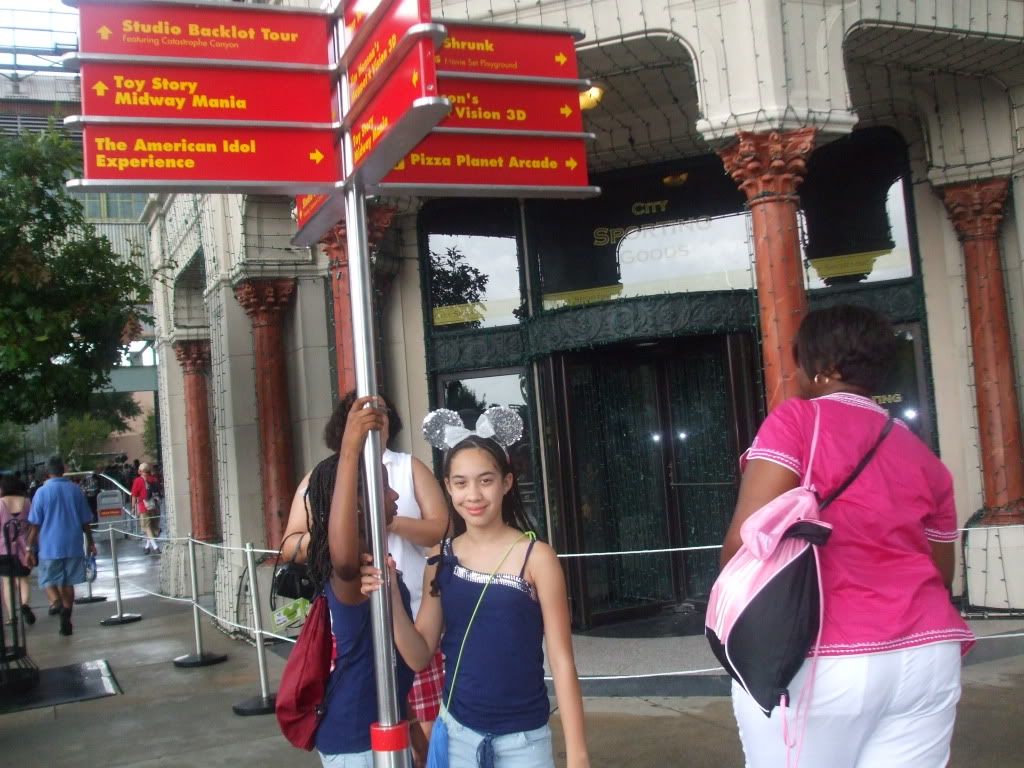 Then we had a reservation for SCI FI. So we walked around the stores to kill some time. The boys wanted to ride more and we told them where to meet us. We checked in a SCI FI and they said we couldn't sit together but had to split up. I said as long as we sat in cars we were fine. Everyone LOVED this restaurant. It was great! The food was good! Here are some Pictures:
Me, DH,DNeph and DS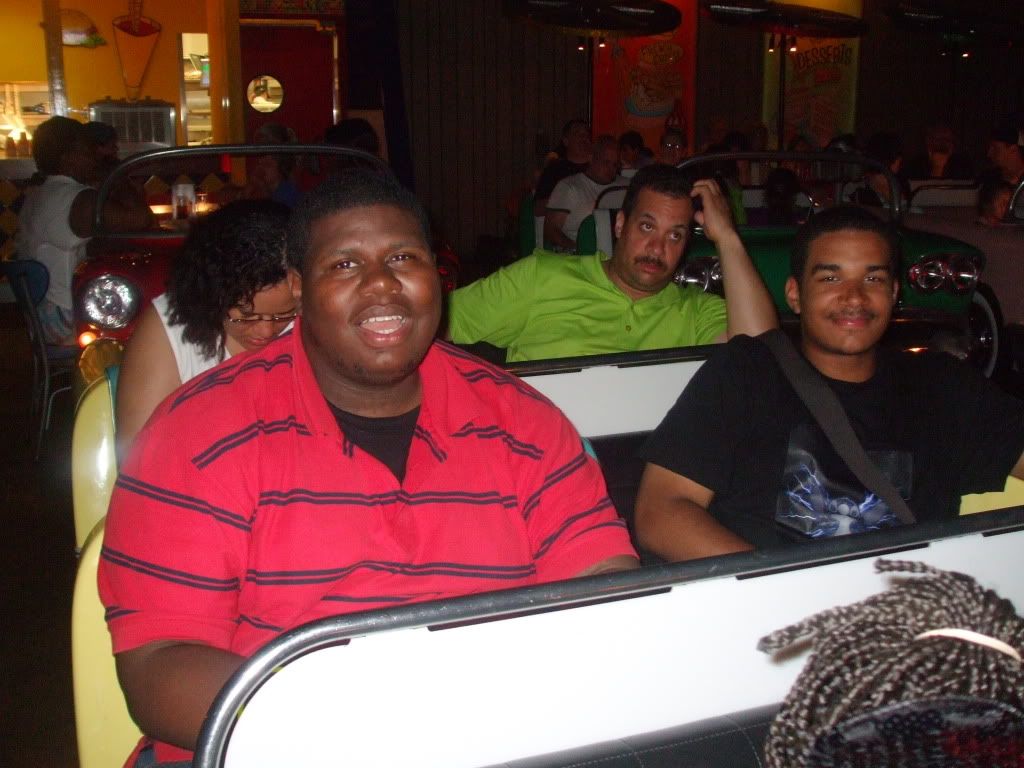 DN and DD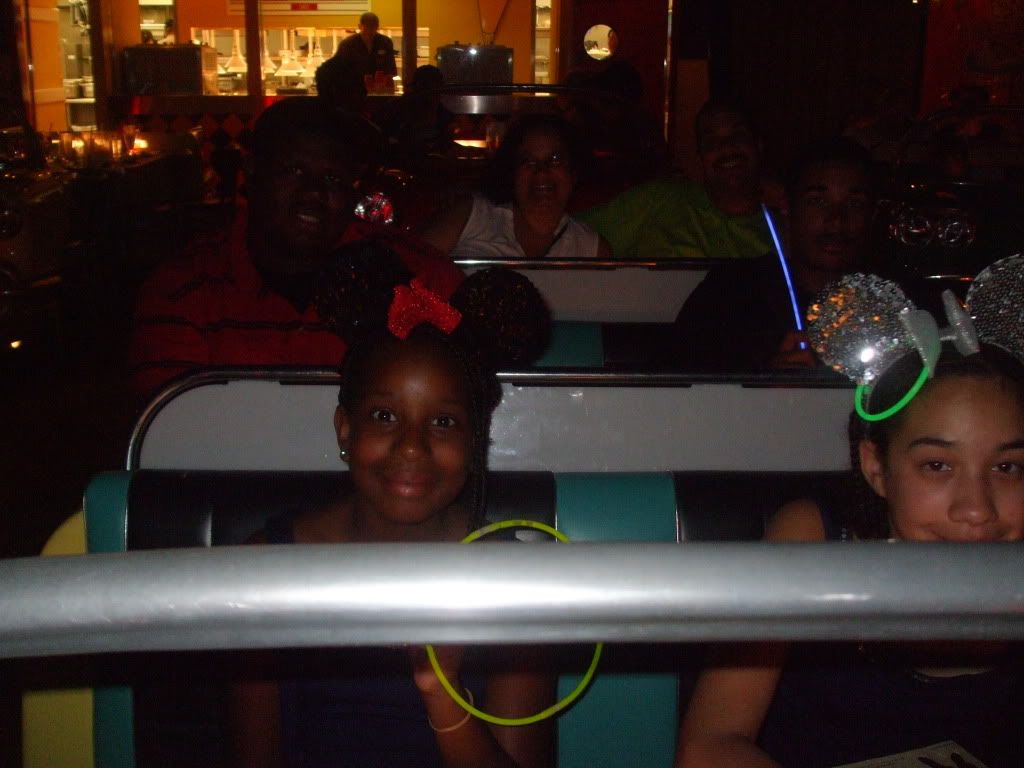 DBFF, DNana, DAuntie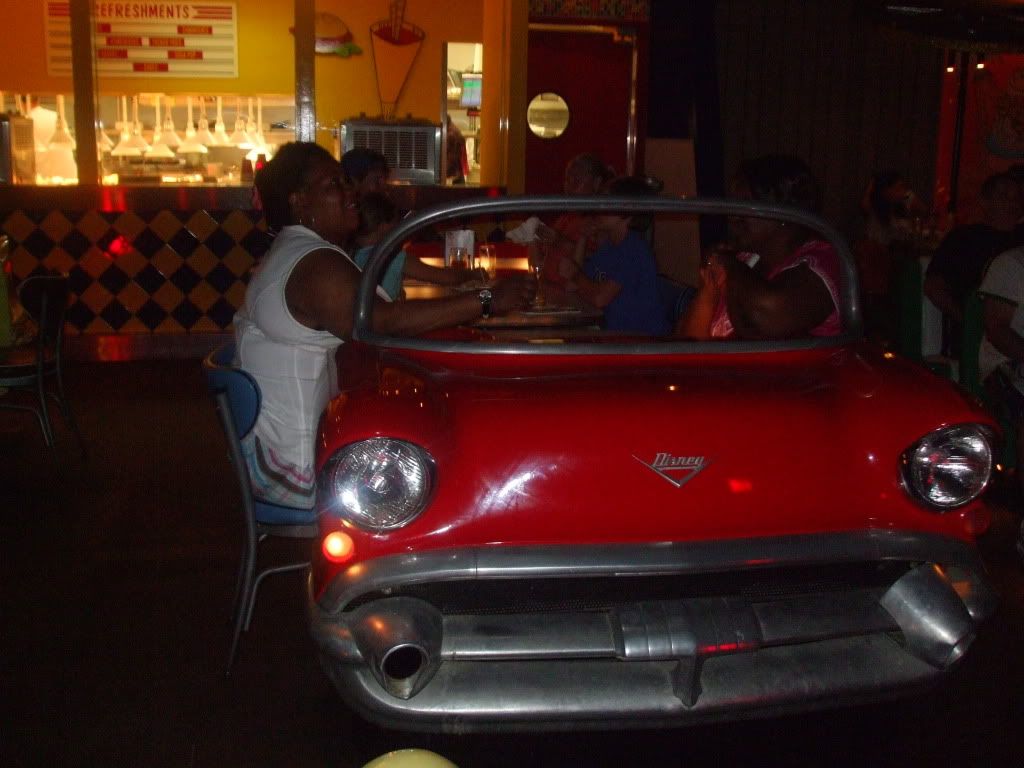 They were sitting behind us and I kept cracking on their driving skills.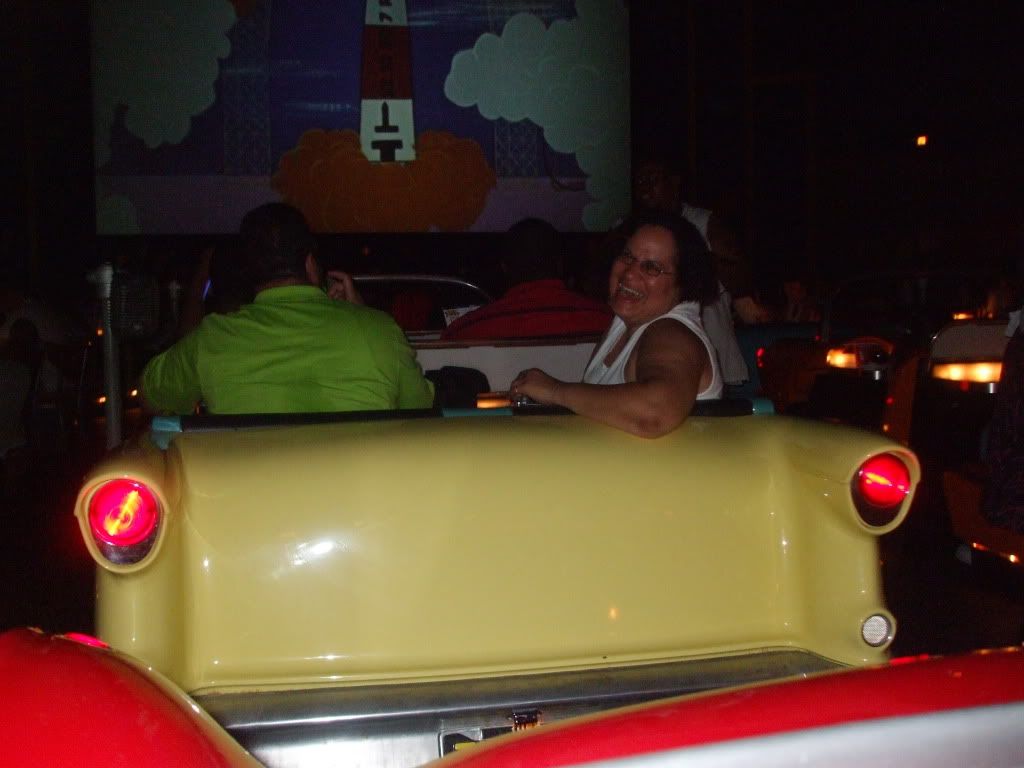 The movie previews they showed were hilarious!!! One was the Catwomen from Mars. The boys were cracking up at the monsters! I got the drink with the light up star. I highly suggest you get it for your kids they will love it in the atmosphere. By the time we were finished the girls were asleep in their seats and everyone was beat! So we took off for the bus. DBFF and DNana wanted to stretch their legs so I took the scooter and the two sleep girls rode with me. We waited for everyone at the bus stop. I must admit the busses were running smoothly. Next up our last day
No park plans, worn out....what would we do?