I've been a lurker on these boards for quite some time, though I do tend to post every now and then with my opinion or an occasional freebie. So, imagine my excitement that I can FINALLY post my very own trip report!! YAY!
So, here's a little background on us: my name is Heather, I am 31 (here's me)
and have a 14 year old son AJ. I live with my two very best friends, George and Daniel. (Here's my cast members!)
(George and AJ)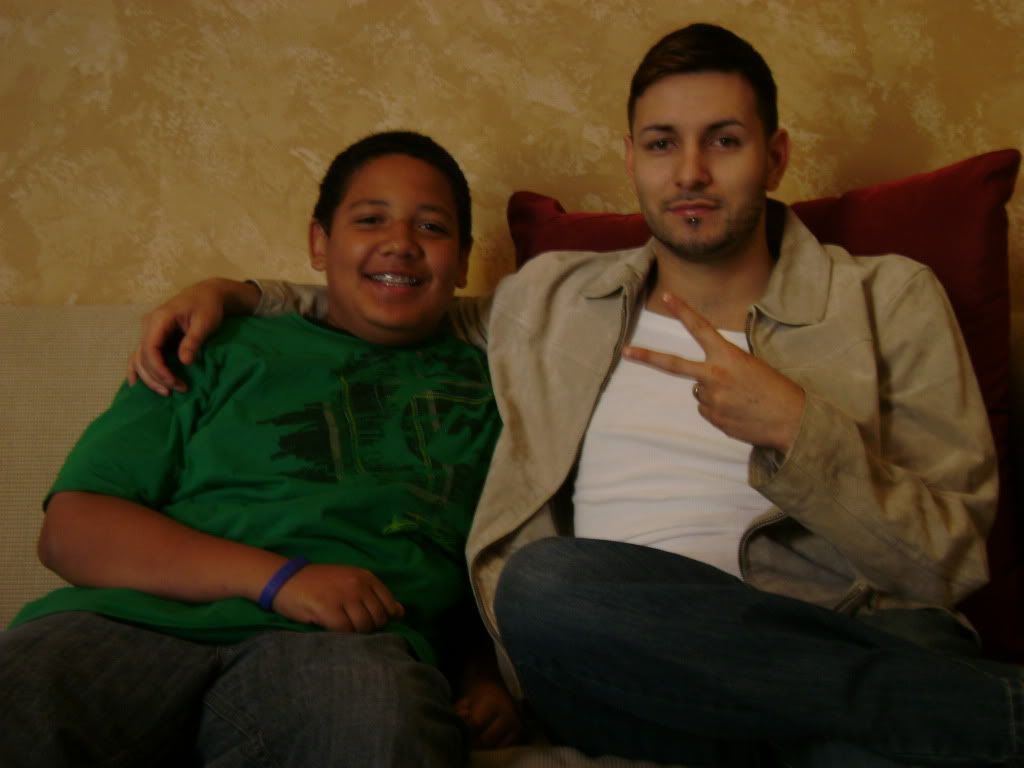 (Daniel)
(BTW he is SO gonna kill me for posting that pic- LOL!! I love that one of him, even though the sticker is still on his sunglasses!)
Together we are also all business partners and we have a blast! We have never been to WDW before, and are all very excited! I am the "DisneyFreak" of the family (and also the TwilightFreak, that's a whole other story) but I think my enthusiasm has corrupted them just a bit! Imagine my enthusiasm when they tell me tonight that I have been given free reign on all of our trip plans! I don't think that they have realized exactly what they have gotten themselves into!
So far, the only thing set in stone are the dates. We will be staying at POP August 30th-Sept 4th. I am currently researching the restaurants so that I can make reservations. Right now, I am leaning towards Tony's Town Square, Hollywood & Vine, Yak & Yeti and Cap'n Jacks. But, I am torn between Tepan Edo and Le Chefs De France for our Epcot day. Please if you have any suggestions or think any of the places I've chosen should be replaced please feel free to let me know! This is our first time and we are open to all suggestions! Also, can anyone tell me if the weather is horrendously humid at that time? I can stand the heat- we just moved from Phoenix but the humidity KILLS me! I'd like to mentally prepare myself... LOL
Thanks for reading, more to come soon!