I did not take quite as many pictures this time as I did in 2008 - no need to repeat what I already have, unless it is different, or the people are different, etc.
To see the pictures from 2008, click on these links:
Click on this link for 2008 - Part 1
Click on this link for 2008 - Part 2
Getting started - a toast to vacation
The food is arranged in 5-6 "stations", grouped by theme - seafood, dessert, pastries, cheese, etc.
Flowers, in the middle of the station area: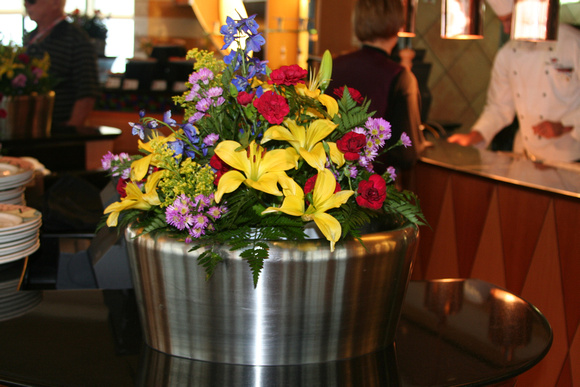 This station was centered around an ice-carved basket containing fresh flowers. Below the flowers, slightly washed out by the camera's flash, is a unique "pegboard" - metal, curved, with slots for spoon handles. Each spoon contains the same tantalizing tidbit. In 2008, it was a very thin slice of ahi tuna with lemon and caper. I forget what it was this time, but I might have a closeup further down the thread.
Appetizers
Melon and Prosciutto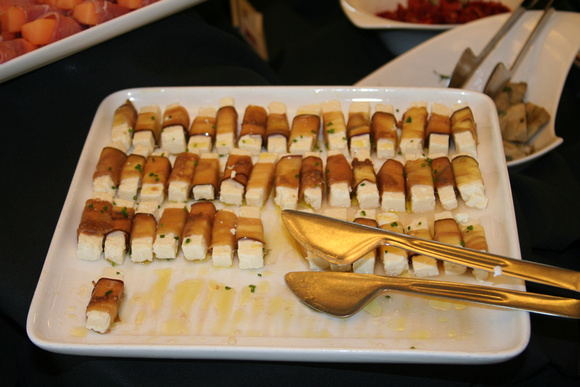 Tomato and fresh mozzarella
Marinated Scallops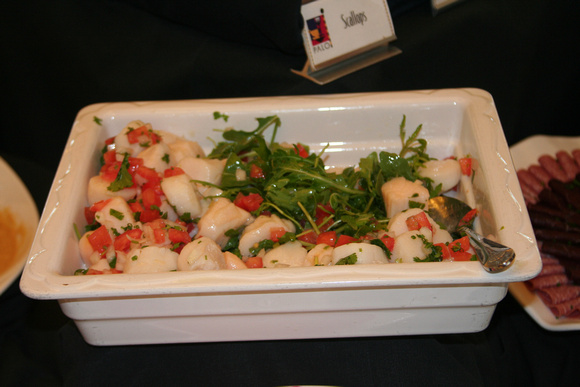 Shrimp
Stone Crab Claws
Ham and Asparagus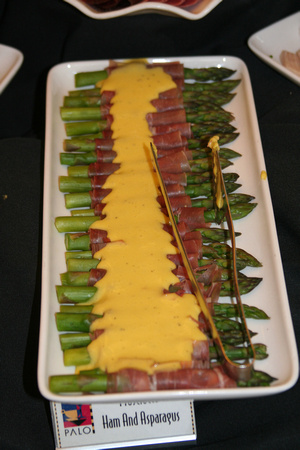 Grilled Vegetables
DH's appetizer plate, with shrimp arranged for me!
Various cheeses from the cheese station:
Brie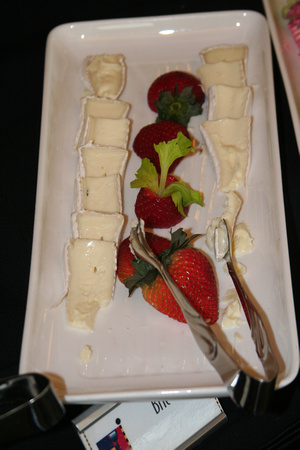 The cheese with no name
- rather, the cheese I forgot to photograph its name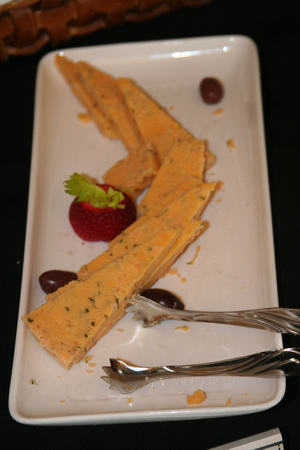 Pretty sure this was a Stilton
Breads
Pastries
Entrees
You can preview, near the kitchen. Here are representative plates, so that you can observe them before you order. On this side of the kitchen, the traditional breakfast options - eggs, pancakes
Close-up of the pancake, which appealed to me because of the description of the filling (something to do with whipped cream and orange). DS21 ordered it, I tasted it - and decided to get it next time. Others on the disboards have not been as enthusiastic about the pancakes (I think the word "gritty" was used), but I really enjoyed the one bite I had
To the right of the kitchen is the day's offering for fish, veal, etc.:
CLICK HERE TO CONTINUE ON TO PART #2
.