Well we just got back and it was great!!
I'll update throughout the week when I upload my pictures.
Me, DH, DS 8 and DD6 stayed at AS Movies. This was our first time to WDW. The bell services CM's were great! They gave both of my kids Birthday buttons since it was between their birthdays and they said to make sure and wear them everyday! So we did.....not knowing all the goodies in store for them!! We were in 101 Dalmations building and our room looked newly renovated. There wasn't anything wrong with the room at all! We were close to the Duck Pond pool but did end up walking over to the Calypso Pool at Music a few nights for some fun activities that the kids partook in (more on that later).
On the 4th we went to MK after all of our luggage arrived and we settled in. We saw the last castle lighting ceremony with the Christmas lights.
DD wanted to dress up like Tink at MK so DS "got" to be Peter Pan. He actually liked the costume because of all the attention he received!!
Monday we had ADR's at the castle for 8:00. DD was picked to be princess of the day and she led all the families up the stairs. (I have it on video).
Then when we walked out of the castle we went right past the Fairies store and DD and DS were asked to wake up Tinkerbell. They got to ring the bell and Tink flew around the room and appeared on a screen. (I have that on video too!)
More to come!! (when I get unpacked and the pictures get uploaded)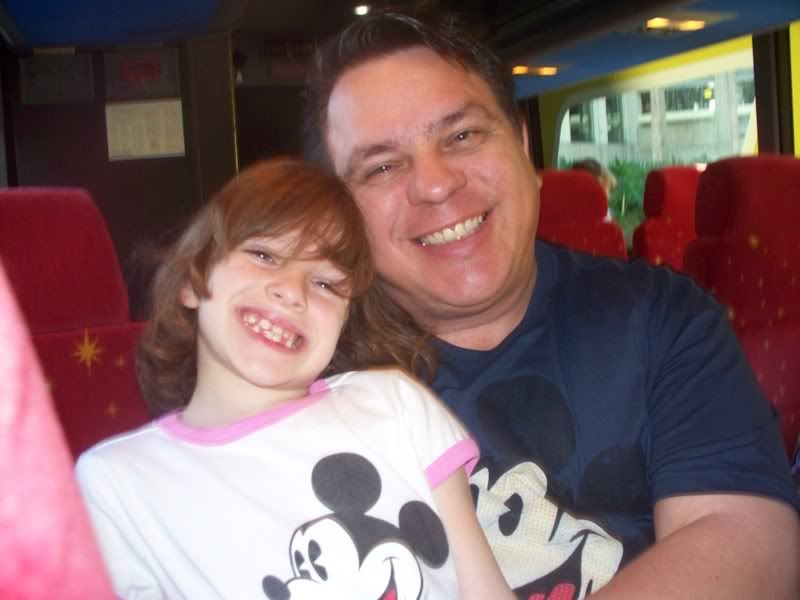 DH and DD on ME bus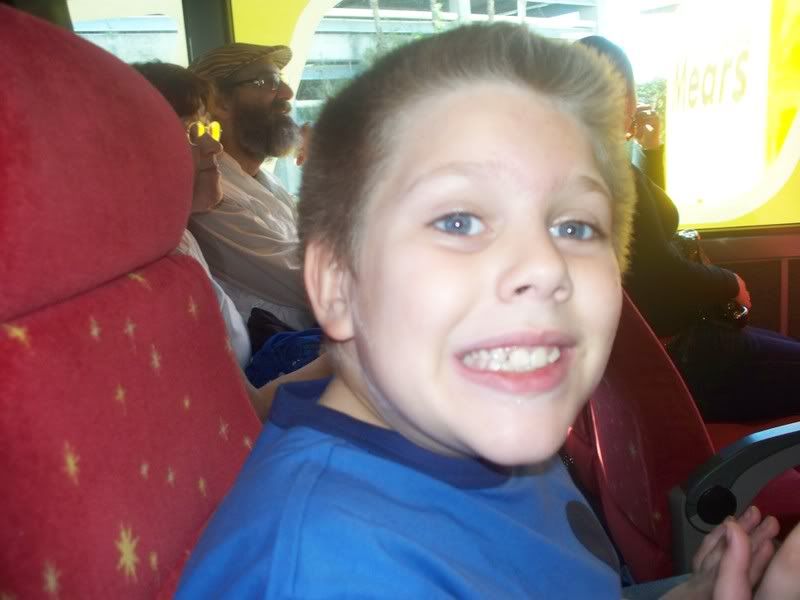 DS on ME bus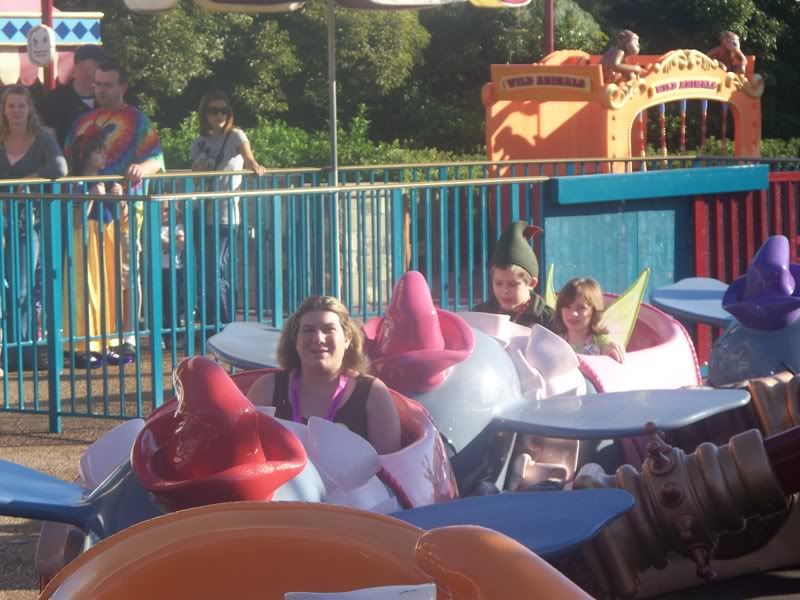 Me and kids on Dumbo
Here is the link for the PB album. The images came out large so I have to tinker with them.
http://smg.photobucket.com/albums/v3...Disney%202009/