Sorry I havn't updated this post this year. I got a couple messages that people were looking for pictures and updates so here it is!
2010 edition of the Cookie piles!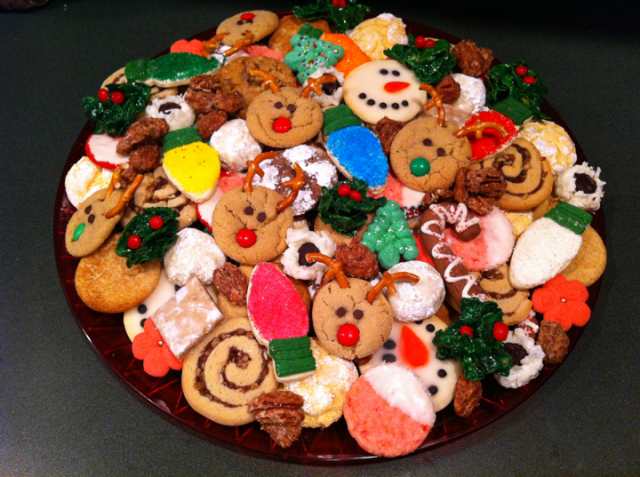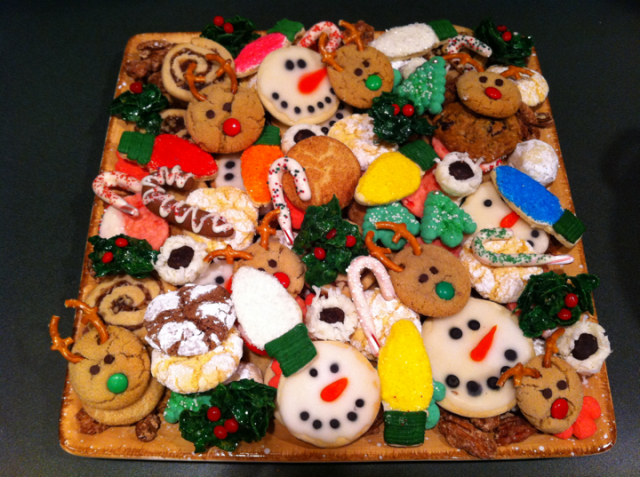 This cookie just looks mad...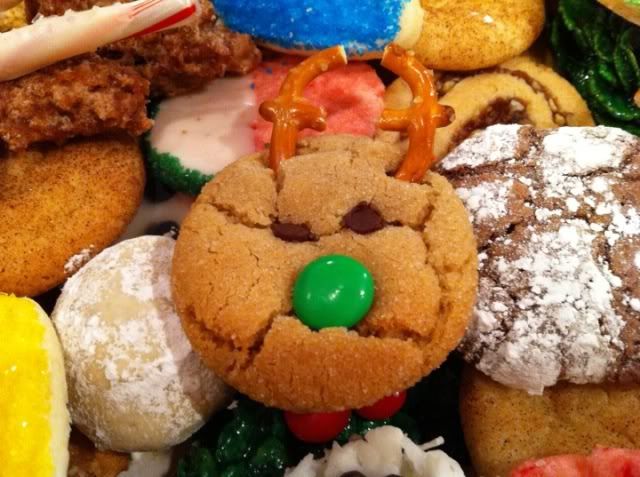 My sister got my DS a Peanuts cookie kit as one of his advent calendar presents. He loves Charlie Brown Christmas this year! We watch it almost daily and if we miss a day we usually make up for it by watching it two or three times the next day! Here they are making their cookies and mess.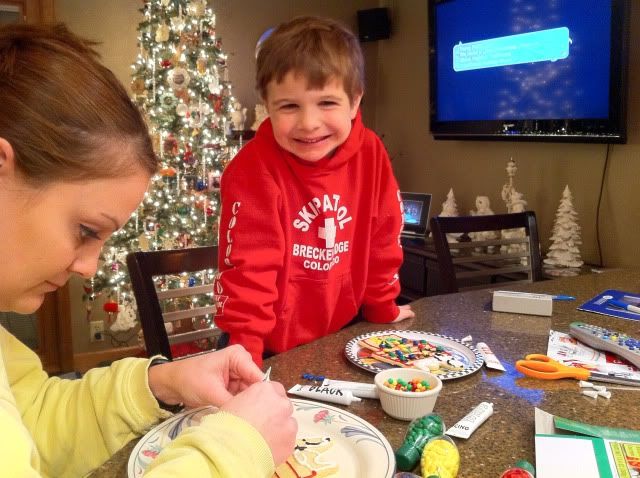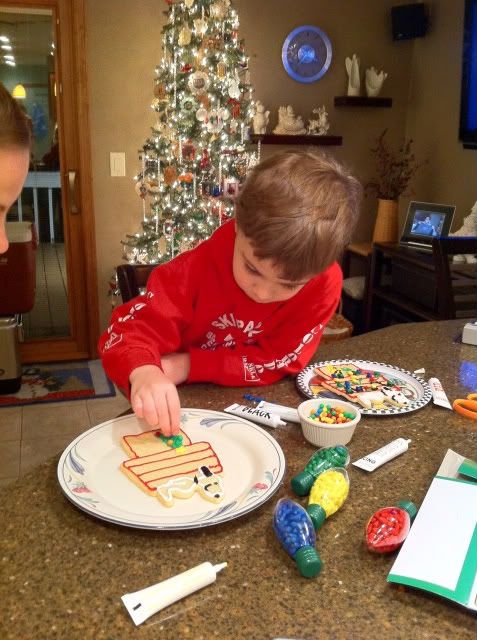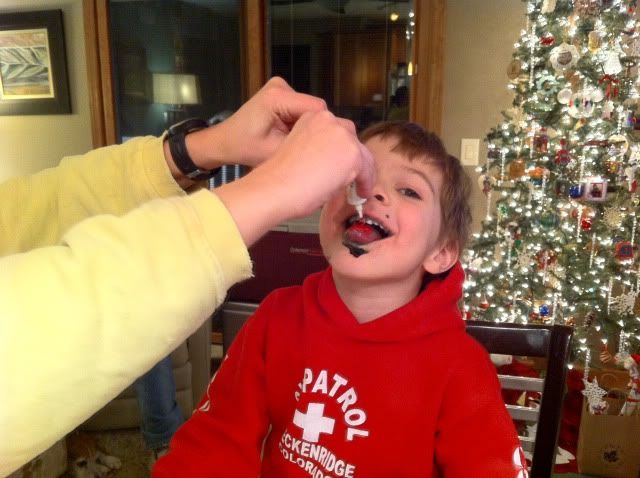 Me and DS5 making a batch of cookies. Note the tall blonde in the background behind me is my DS15. I think I posted pictures of him from previous years here.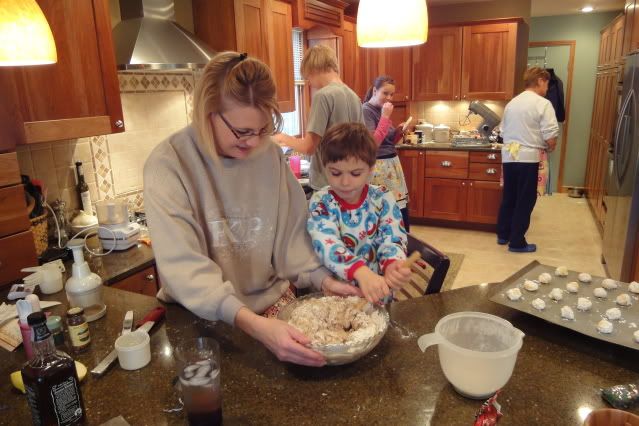 That is all the pictures I have at work and I don't have any new cookie recipes here, but I do have one for fudge with me.
Fantasy Fudge
3 cups sugar
3/4 cup margarine
2/3 cup evaporated milk
1 - 12 oz bag semi-sweet chocolate pieces (I use milk chocolate)
1 - 7 oz jar marshmallow creme
1 cup chopped nuts
1 teaspoon vanilla
Combine sugar, margarine and milk in heavy saucepan; bring to a full rolling boil, stirring constantly. Continue boiling 5 minutes over medium heat, stirring constantly to prevent scorching. Remove from heat, stir in chocolate pieces until melted. Add marshmallow creme, nuts and vanilla; beat until well blended. Pour into greased 13x9 pan. Cool at room temperature; cut into squares.
If I have more time in the next couple days I will post more cookie recipes, but don't hold your breath. I don't have any present wrapped yet!