Made it to the airport with the help of my dad driving my bf and I there. Got in checked our bags and waited in line for security and got through that ok. Next we found our terminal where our plane would be taking off and went to find my BF a book to read and get him some coffee. Once that was taken care of we went to wait for our plane it was right on time, both taking off and landing, couldnít be better weather for that in Philly this morning. Here are some getting ready pictures:
Our luggage all packed and ready to go: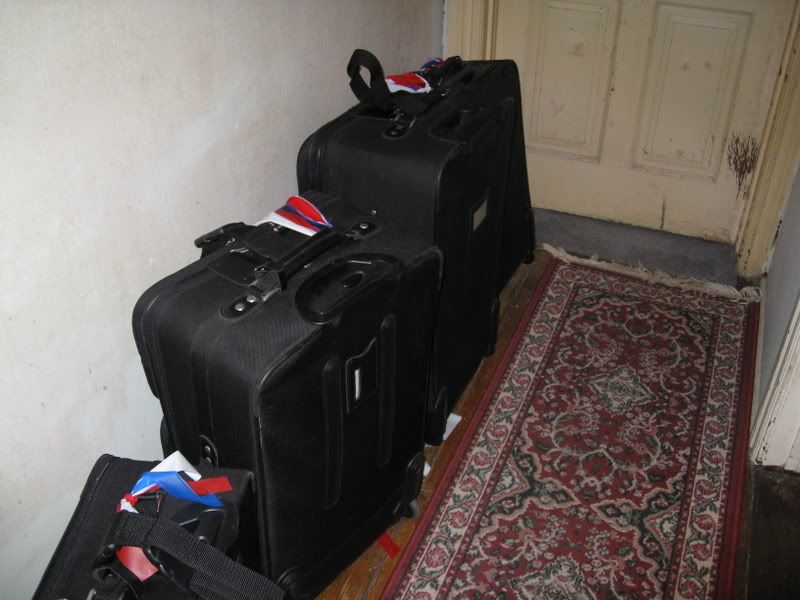 Our arrival at the airport we were greeted by the sun rising: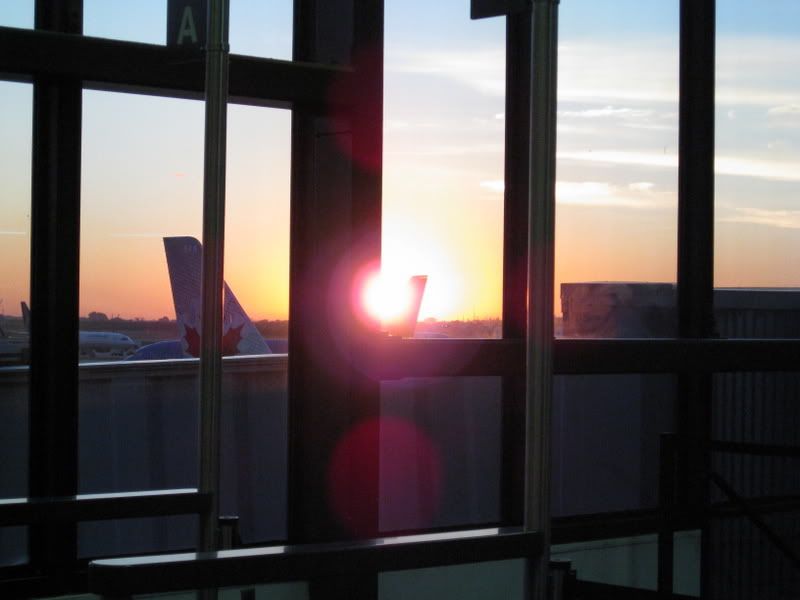 Our plane has arrived: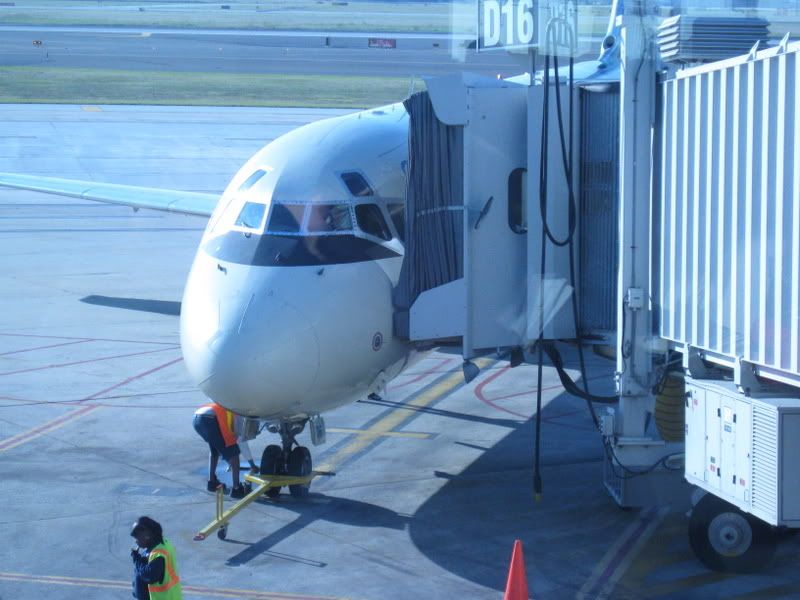 Once we landed in Orlando the weather didnít seem as nice though, was very overcast and rainy looking. Humid as anything to. Anyway went over to baggage claim (since we didnít use the Magical express tags) didnít take long. Got our luggage and we were headed off to find the Magical Express buses: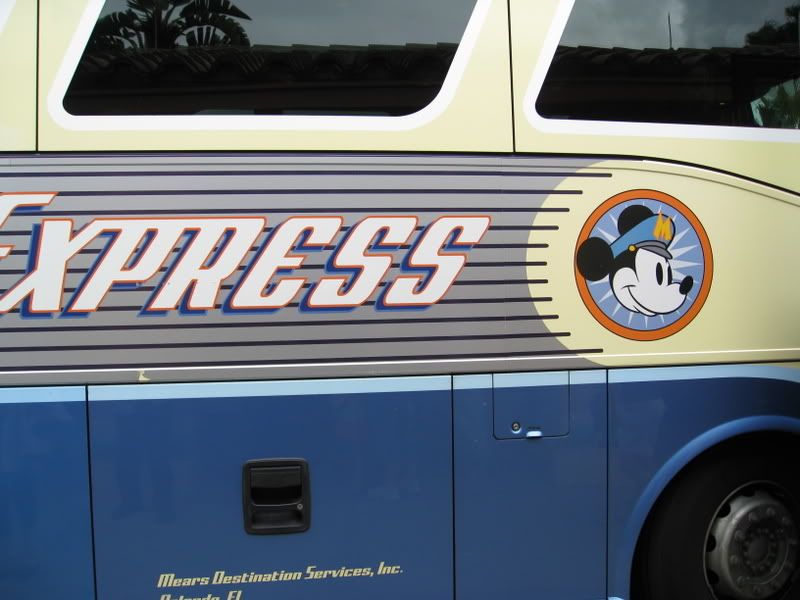 Next we were able to get a bus about 15 minutes (possibly less I didnít keep track of time). Our luggage was stowed under the bus and our bus was stopping at Pop century, Coronado, and Animal kingdom lodge. They played a neat little video on our way to the resorts which was adorable; I wish they had had this service when I traveled years ago. I remember my last trip we used an airport shuttle service and I thought this was nicer and it was free while I believe we paid extra for the shuttle service. Anyway the bus stopped at Pop Century first then onto Coronado. Once we got there we headed to check in and by this time it was around 2p.m. We were both amazed by the beauty of this resort and both said to each other that the pictures and video of this place do not do it justice; the lobby is a site to be seen. The only other Disney resort I remember being in was Caribbean beach and while I love that resort I felt Coronado was much prettier and seemed to offer just the littlest bit more than Caribbean beach did. Only thing I didnít like here was the food offerings but I wonít get into that quite yet. We were staying in Ranchos 7B which we werenít totally happy about because it was quite far from El Centro but we didnít ask for a preferred place and really out of all the Ranchos I think we got one of the best locations there. It was extremely close to the main pool which my BF loved and our balcony over looked the quiet pool for Ranchos and bus stop 4 was the shortest walk. All of you worried about the buses at this resort need not worry going to parks we never encountered a full bus same with coming back, only time it was a problem was the EMH night at Epcot we went to but again I will save that story for later. Oh yeah forgot to say I was greatly astounded by the service we got here too, everyone was extremely nice and helpful the moment we walked into the lobby to check in. We were welcomed and talked to, only hotel Iíve gone to, (besides the one in New York we stayed at) did I feel so welcomed. Safe to say we both loved the resort, here are some pictures I took as we toured after dropping the luggage off in our rooms. Oh yeah before that I should warn those staying here that they do not exaggerate when people say this is a huge resort. It didnít bother my BF and I to to much but we got lost trying to find our room and circling Ranchos 7b with a ton of luggage wasnít particularly fun but we managed. On with the pictures:
The main pool: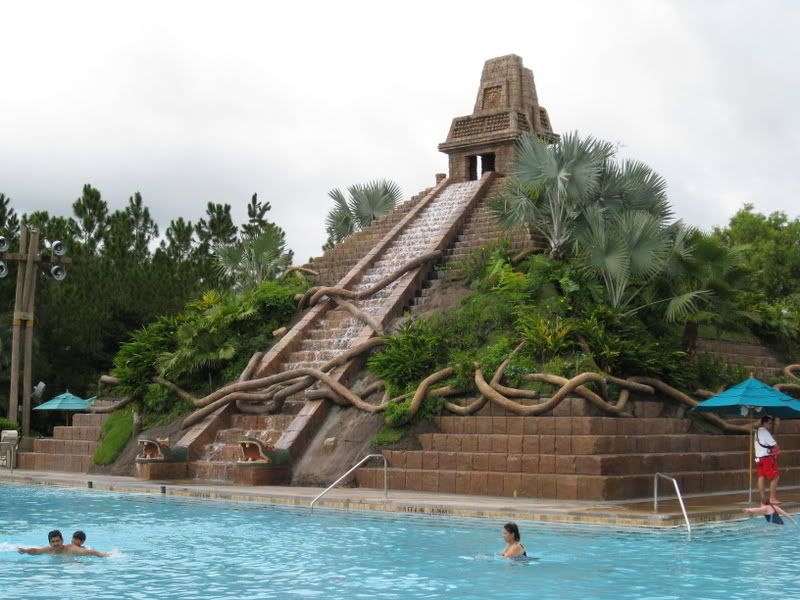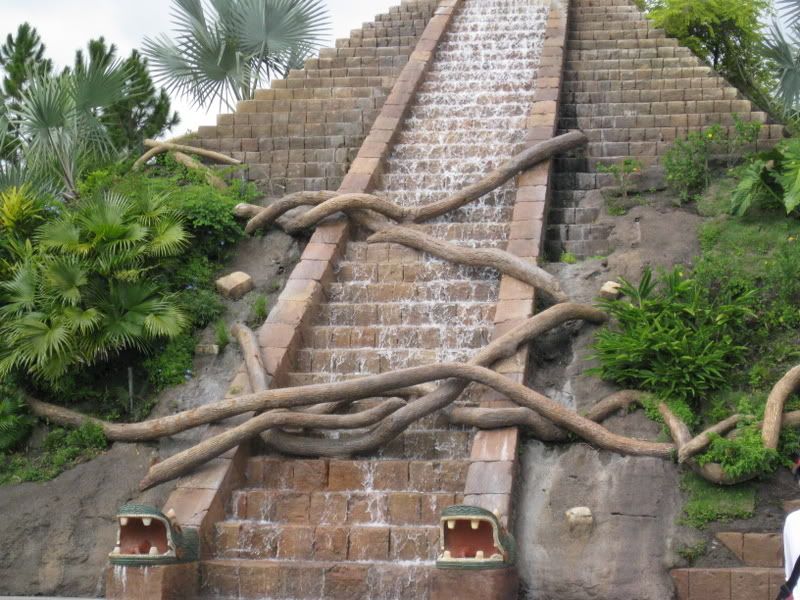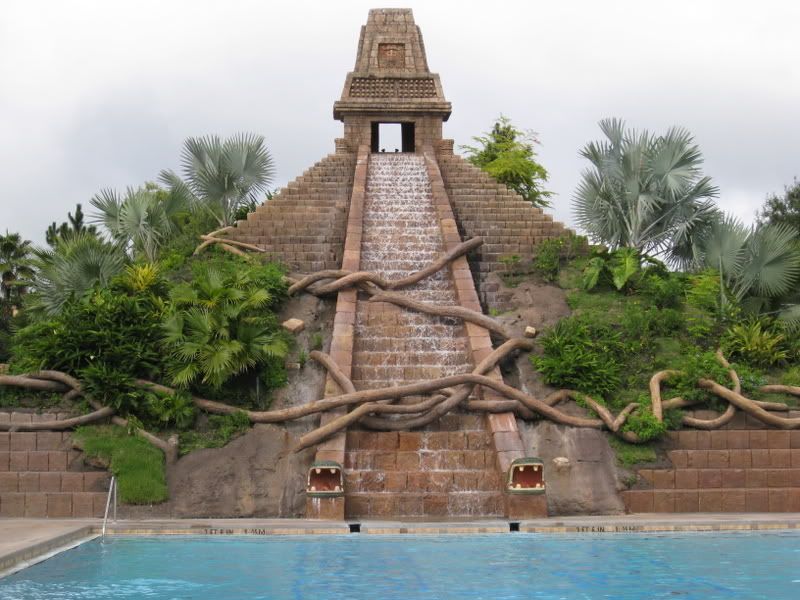 Outside the Iguana arcade: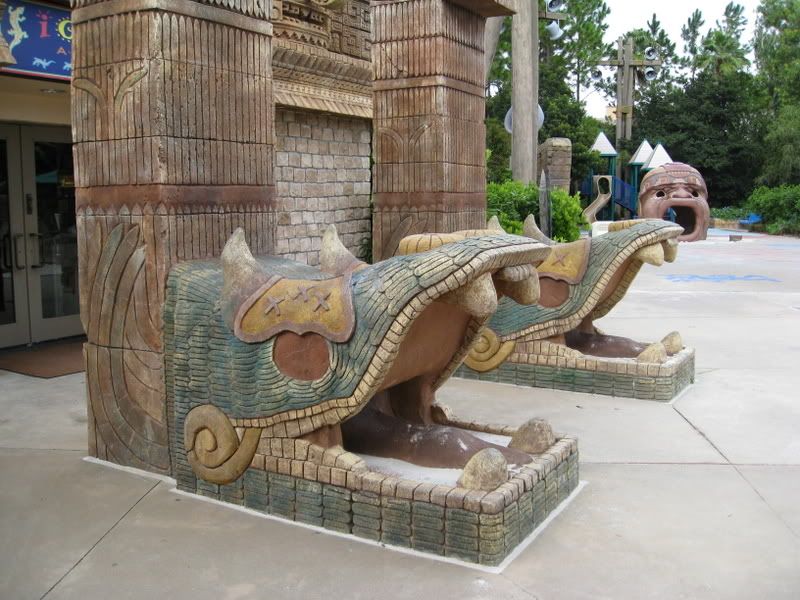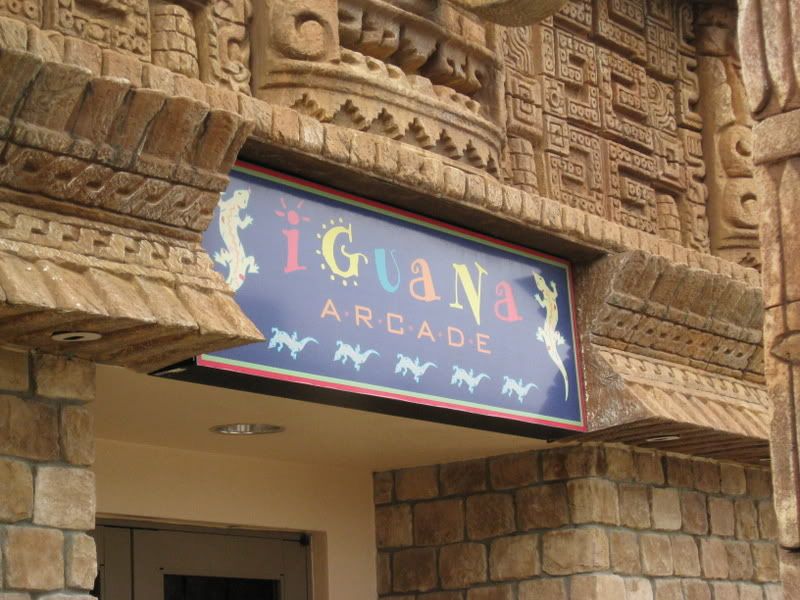 The Pepper market: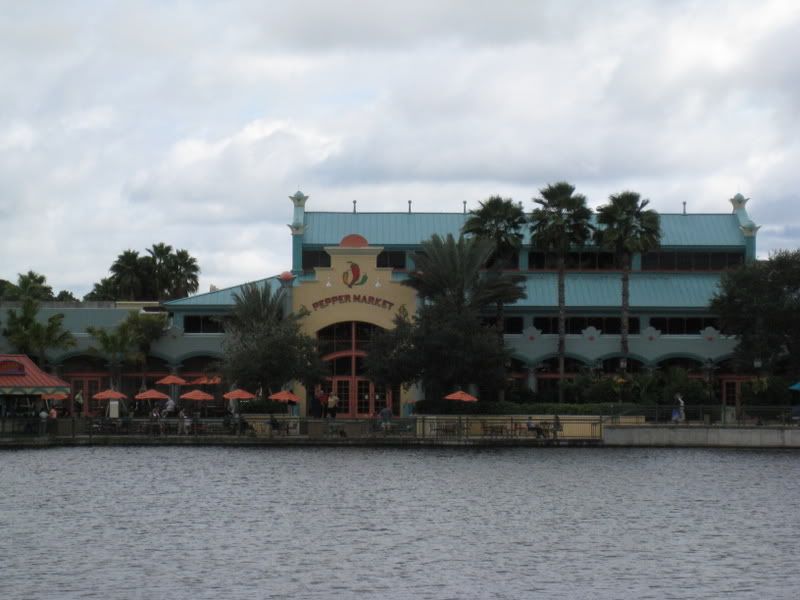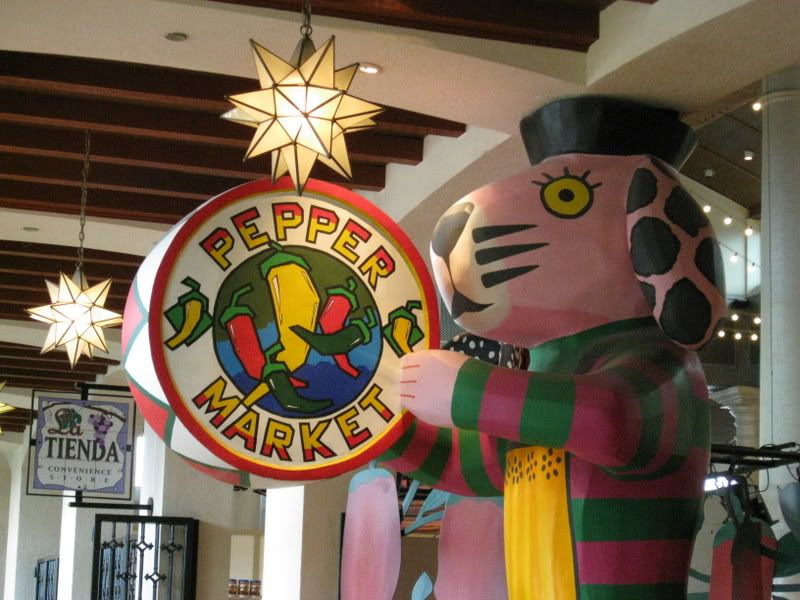 El Centro: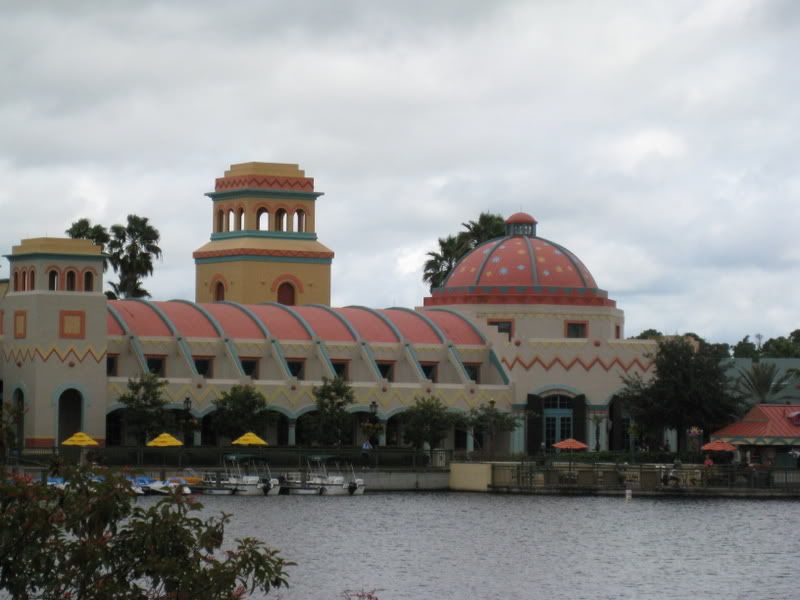 The Maya Grill (We didnít actually eat here but often used their rest room):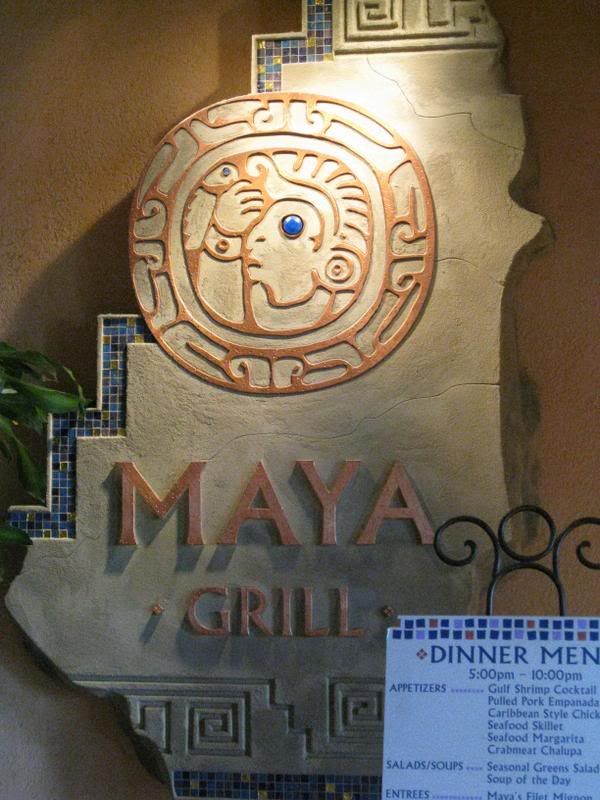 After we cleaned up and ate a turkey sandwich we got over at the la Tienda store we headed over to Downtown Disney to start our vacation there. We had dinner reservations at 8 for Raglan Road over in Pleasure Island which I was excited about. I really wanted to try some of the ice cream over a Ghiradelli but we never had a chance to since we both wanted to be hungry for dinner. We toured Downtown Disney came upon the Lego store and took some pictures: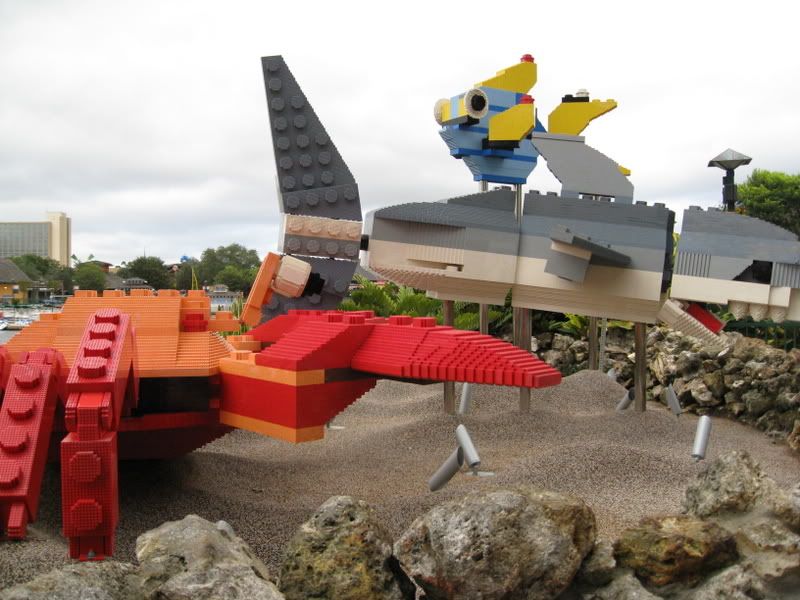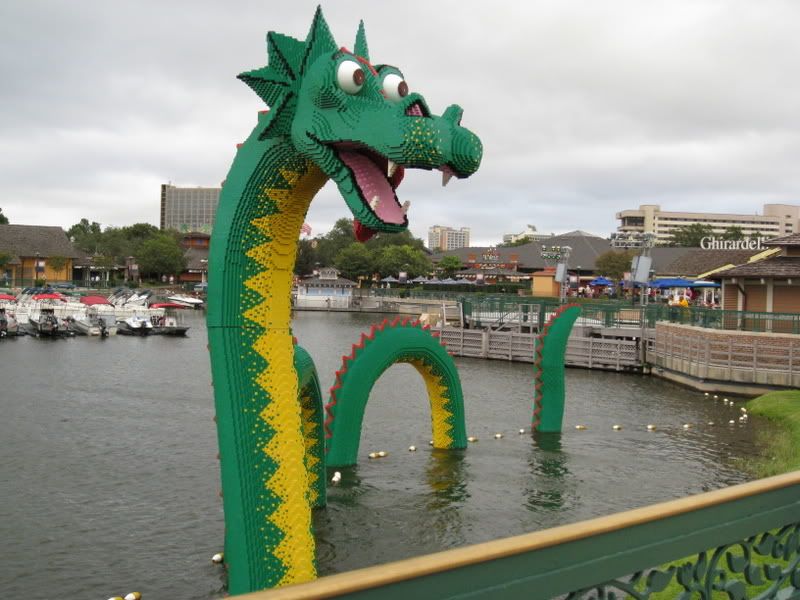 Then we headed over to World of Disney where I bought myself some Pirates of the Caribbean Mickey Ears which I wore most of the vacation. Took some more pictures: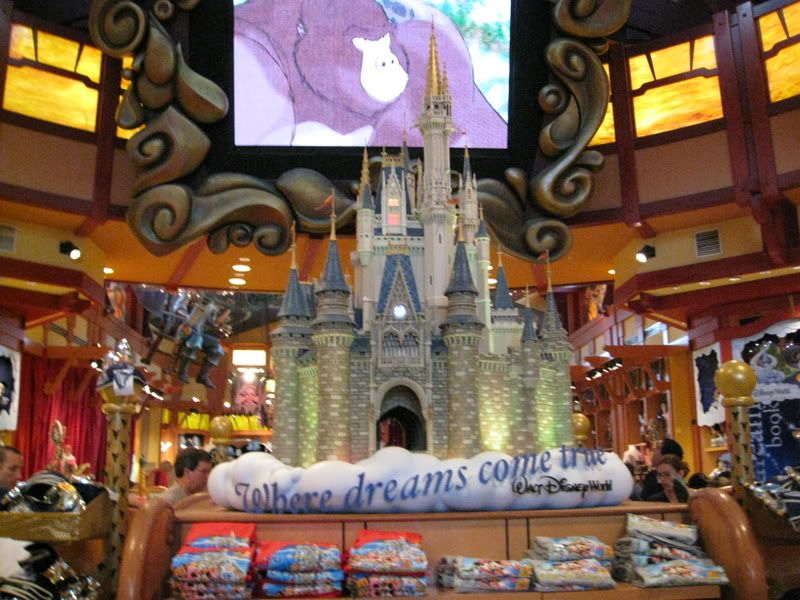 Headed over to Once Upon a toy and got my Dad and brother some souvenirs took more pictures: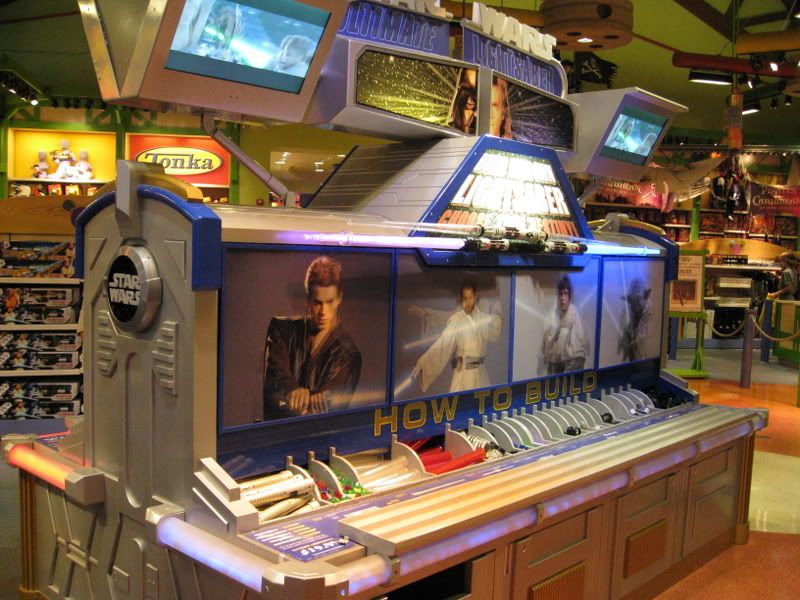 Stopped by the Christmas shop, Rainforest Cafť, and Goofyís candy company and the under 10 dollar store which neither my BF and I were all that impressed with, by now it was about 7 so we decided to start heading over to Pleasure Island, it also was raining on and off most of the time we were touring the stores so we opted out of trying the carousel they had there and some other things. Weird Florida weather with its sunny one minute and raining the next. Made it to pleasure island and went over to Raglan road around 7:30 and people were saying there was about a 2 hour wait to be seated and the 2 of us looked at each other and seemed a bit upset since I made reservations for this place about 6 months ago. Though we put our reservation in early it took them about 20 minutes to seat us and it was after 8 by the time that happened. They all were very nice here (which is what saved them in the end) and it was a nice atmosphere I felt my BF would really like since he is a big fan of Celtic and Irish things, especially pubs. He really liked it. We had great drinks, I ordered an ice tea which was very tasty, my BF ordered Mead and after having some of his glass I ordered my own. We shared an appetizer of drunken chicken which was tasty but the chicken was extremely dry and overcooked. Oh and keep in mind we were not on the free dining plan or any plan for that matter so we were paying out of our pockets for all our meals. Anyway My poor boyfriend also had to ask about his strange food allergy everywhere we went and we had an allergy alert on all of our reservations and most places were very nice about the whole thing and made my BF seem special and not a bother at all. They were nice here about it and they checked the ingredients for all the sauces for a particular preservative he canít have which is called Calcium Disodium EDTA. Everyone he asked often had a hard time figuring it out what it was but no one seemed bothered or questioned it in anyway which I thought was amazing since we get weird looks all the time where we live when he asks this question and often they donít even bother to check for him. In Disney we never encountered that at all which was great.
Anyway after our appetizer we waited patiently for our entree to come which we both decided we would again share. We ordered this chicken dish but I couldnít remember what it was called. They had some entertainment consisting of an Irish singer and band, later they brought the most amazing violin player I had ever seen and I made sure to take a picture of her and of some of the band, also Iíll share some pictures I took of our drinks and the menu cover, I loved their logo btw:
Menu cover: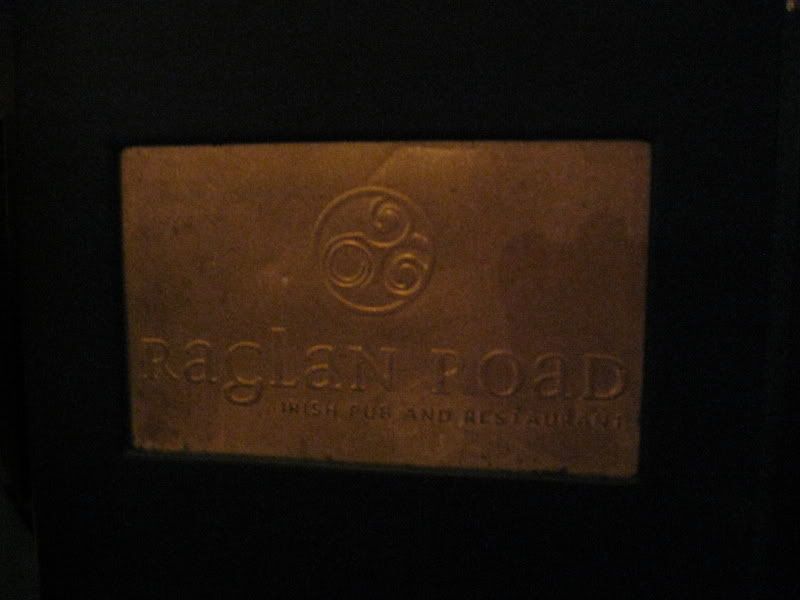 Our drinks: Mead and an Ice tea: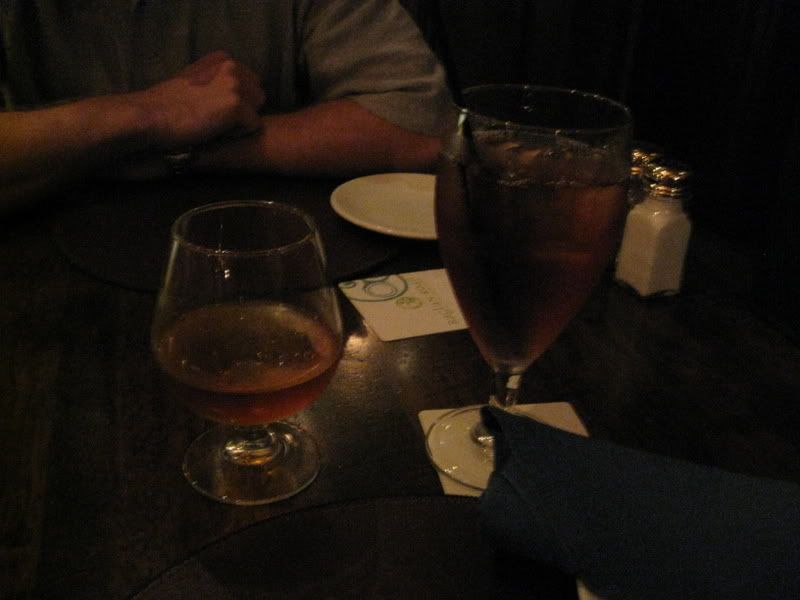 Picture of the violin player: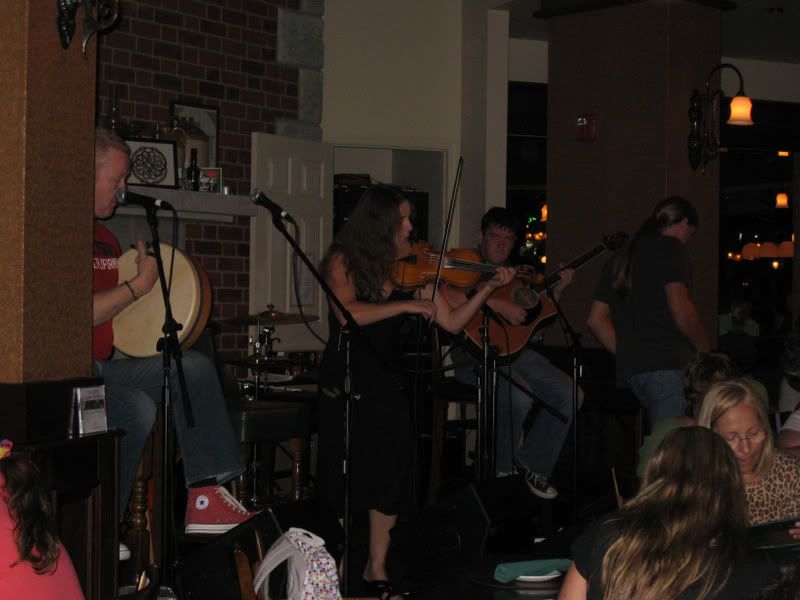 The entertainment here was amazing which I figured must be the draw here as well as awesome alcoholic drinks. After we waited it seemed forever for our entrťe, when they finally brought it out it was dry and over cooked worse than our appetizer. Thier excuse for the late entree was because they had a huge group they were serving and they were trying to get everyoneís food out at the same time. They all seemed so nice and trying so hard that we decided to let it slide tough my BF did complain about it to the waiter and they had the manager come over to talk to my BF about it and he just told them what he thought and said he would pay for the meal. Before that though we did get desert. My BF had the bread and butter pudding which was too sweet for me but he loved it, I got some kind of interesting apple crisp or apple pie canít remember. It was quite good but nothing to write home about. Honestly if I wasnít so hungry I wouldnít have even eaten our dinner thatís how dry and gross the chicken was. I would defiantly come back here for the drinks and the entertainment. Some of the best live Irish music Iíve ever heard. If the reservation was worth anything it was worth it for that. I was hoping the food was going to be a lot better though since I hadnít heard of anyone having a bad meal here. It was rather disappointing. This is a great Pleasure Island spot to stop by the bar have a nice drink and enjoy the entertainment, Iím not sure Iíll ever eat here again.
We headed back to our resort after waiting a while for a bus and then we turned in to get ready for our next and first full day at the parks:
Next update: Animal Kingdom and the almost washed out Spectro Magic and WishesÖstay tuned!