Woke up at 6am, and enjoyed the free wireless at the hotel to catch up on FB, and all that other stuff that ensures you don't miss the inane goings on of your friends back home. Today was the day of our only ADR, for breakfast at 'Ohana, and I was looking forward to my first visit to the Magic Kingdom in nearly 30 years.
Our early start afforded us a parking spot near enough to the TCC to walk, and soon we were on the resort monorail to the Polynesian. We checked in for breakfast slightly early, and after the obligatory photo (which interestingly nobody tried to sells us) we were seated at a lovely window table in the practically empty restaurant. Sadly the lake was very misty, and the view ended up not clearing in the time we were there. The food itself was lovely, I particularly enjoyed the pineapple bread. However, the service was a little erratic. There seemed to have at least 4 different people serving us, and when we did ask for more fruit, it never arrived. We were also presented with the bill very early in the meal, and we did feel that we were being hurried along. The character interactions were also fairly rushed, only one photo of each allowed before they were being hurried along again, which was disappointing as the restaurant was still very quiet. By 8.20, half an hour after arriving, we felt that we had outstayed our welcome and set off for the Magic Kingdom. Overall a underwhelming experience.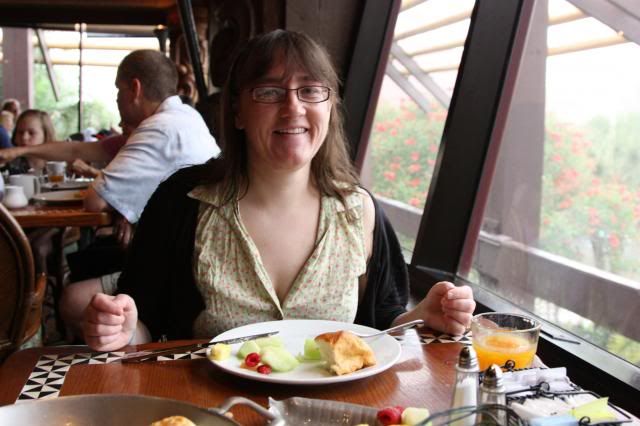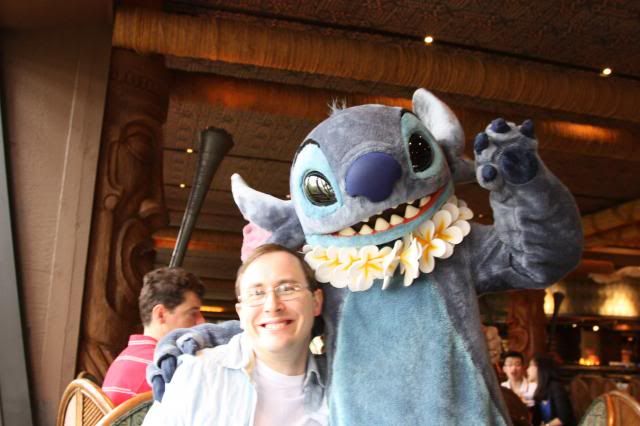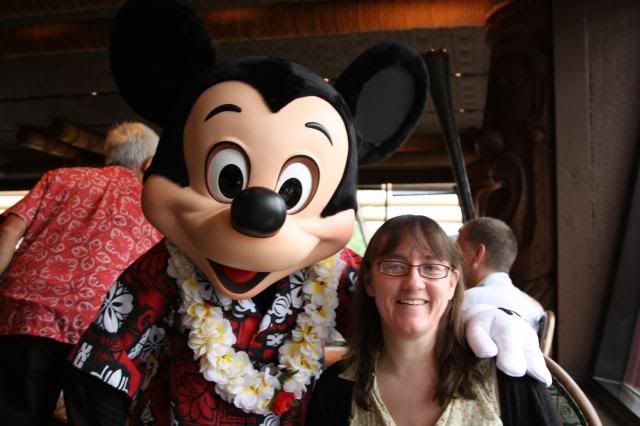 We arrived at the magic Kingdom in time for Rope Drop, and found the opening ceremony cheesy, but fun non the less.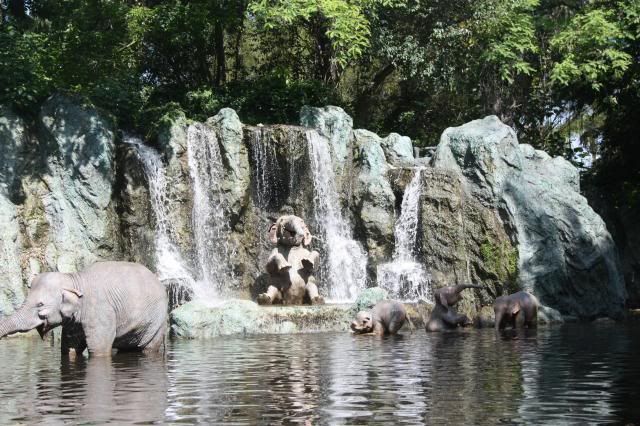 On to Main Street USA, which felt very strange, being so familiar with the Disneyland Paris version. This one was much bigger but still similar. We decided to try to get 2 of the 3 mountains under our belt, and headed off towards BTM. Straight through the queue and on to the ride, all was going well until an object flew past on Richard's side of the train. It turns out that it was his mobile phone, which had been in his pocket. Oops! The moral of that story being, put your phone in your bag! He had been hankering after a new phone anyway so wasn't too upset.
Splash Mountain was next, again a walk on, and yes we got very splashed! Then back on to BTM for another go, no missing smartphones this time. Overall, we both enjoyed this ride, feeling that it was a little more varied than at DLP, but we did both miss the underground bit! It was heating up, the earlier fog had cleared so we sunscreened up. You guessed it, within 10 minutes my eyes and nose were streaming, and the sun had turned in to a death ray. Here we go again... I was determined not to let it derail the day, and hoped to be able to get on some familiar favourite rides, as well as those unique to the MK. So it was off to POTC, one of our favourite rides at DLP. The MK version is not as good. Jungle cruise? Cheesy but fun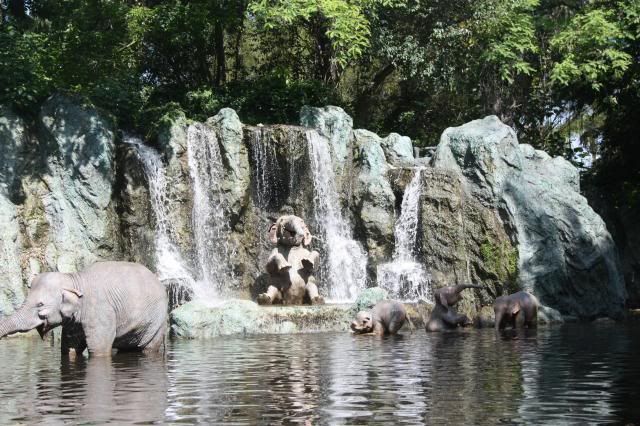 I thought being inside an air-con'd room would help, so we headed off to Monster's Inc Laugh Floor. Cheesy but fun. Photos in front of Cinderella Castle – difficult trying to smile with my eyes shut.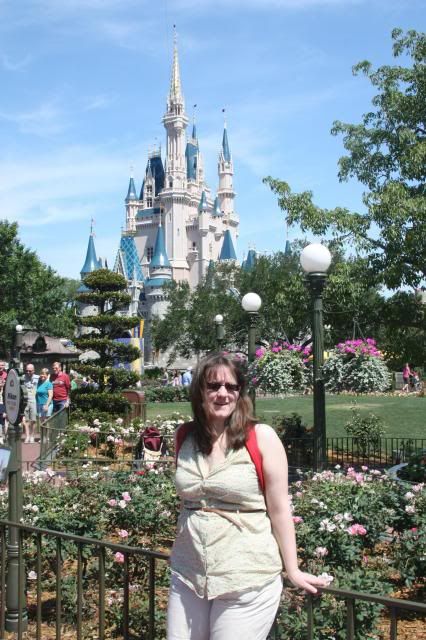 Philharmagic – couldn't tell you a thing about it, my eyes were shut the whole time. At this point it was only noon, but I had to admit defeat and wanted to head home. Once again, I felt dreadful. A final dash on to It's a Small World resulted in a bright moment in the day- I finally got a card to help with the line wait time. It has only taken 17 Disney visits!
Again, another horrid horrible scary drive back to the hotel. It seemed to take forever. Eyes felt like they were burning. Could barely keep them open. In hindsight I should never have driven. I was potentially dangerous. Once back, we agreed that I wasn't going to drive again, with the exception of returning the car on the Sunday morning. If we wanted to go anywhere from now on it was taxi, shuttle or bus. I was disappointed not to be able to go back to the MK for Wishes, but safety was more important.
After a nap, we headed off to Wall-greens to purchase a pair of sunglasses. The pair I bought were large enough to go on straight over my glasses, and my prescription sunglasses, and I hoped that they would help provide some relief for my poor eyes.
Time would tell. Denny's for dinner, then a quick stop to the hotel reception to book a shuttle to the TTC for tomorrow, at a cost of $17 dollars each return. Hollywood Studios here we come!