I know what you are thinking! Another Pre-Trip Report from AAshleySEG!! We just can't help ourselves, we are totally obsessively addicted to Disney World! So yes, you get another PTR! This trip is going to be centered around...can you guess from the title?? Food!!! You can't go to Disney World without at least sampling a few of the thousands of options they have!!
Don't get me wrong we are planning lots of other fun activities as well, but I'm not joking, when I say we are planning on eating...A LOT...on this one! So if you are brave enough to follow us along again, please do!! And hey, if you are lurking.. just say Hi! I love to talk to everyone!! So when is this trip you ask?? Well let me give you some details!
Wednesday September 17 - Sunday September 21, 2014
Who is going??? Well as usual, it will be myself, Andrea (hanging on to 29 with all of my might until October), and my Disney Husband Jeremy! Ths photo was from our 7th Anniversary Vacation in June of this year!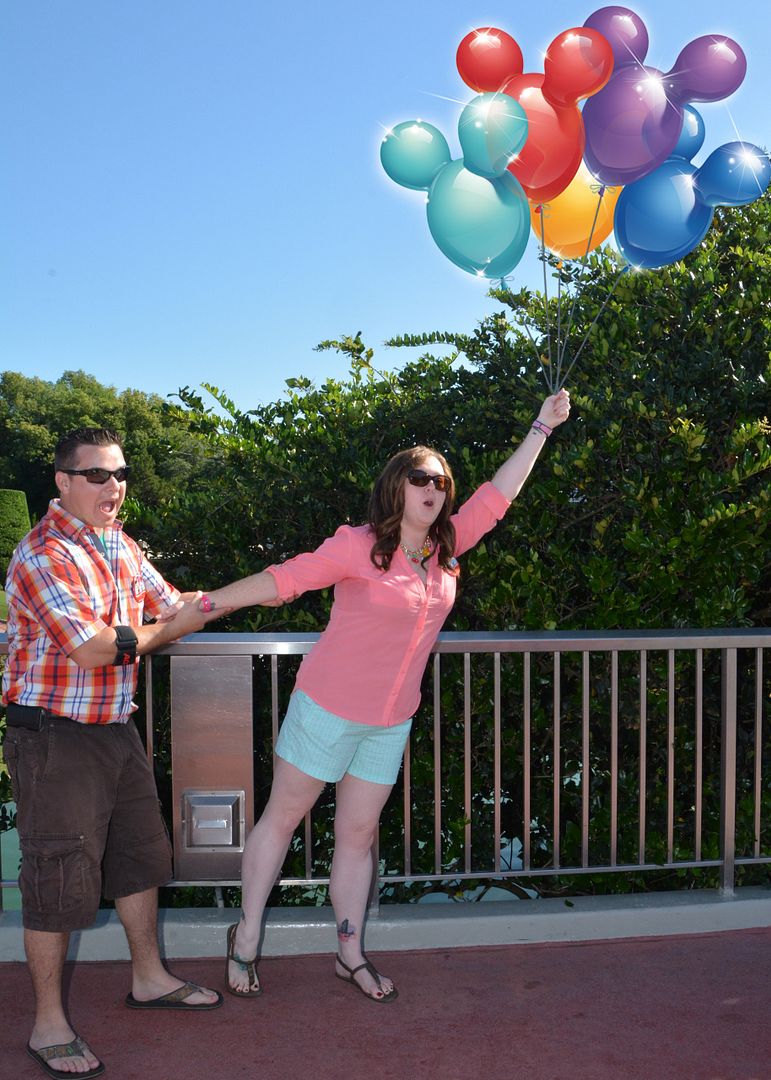 We are going to be staying at one of our favorite resorts on property! Animal Kingdom Lodge Kidani Village, with our DVC Points! So, do you think you can handle it?? If you can stay tuned! All will be revealed with time! Hopefully, you won't have to shout, "Enough I'm Done!"
Wednesday September 17, 2014 - Preliminary Plans!
Thursday September 18, 2014 - Preliminary Plans!
Friday September 19, 2014 - Preliminary Plans!
Food & Wine Festival Food To Eat List!
Saturday September 20, 2014 - Preliminary Plans!
Trip Budget! Can We Stay Within It This Time??
Poor Unfortunate Souls - Our Night at Villains Unleashed!
Walt Disney World Food at Home Countdown!!
15 Days To Go - Shrimp Tacos from Mexico!
14 Days To Go - Beef with Chimichurri from Argentina!
12 Days To Go - Maleficent Cupcake from Villains Unleashed!
10 Days To Go - Summer Herb Brioche from Victoria & Albert's!
8 Days To Go - Spiced Pumpkin Waffle Sundae from Mickey's Not So Scary Halloween Party!
7 Days To Go - Pain & Panic Punch from Villains Unleashed
5 Days To Go - Potato Leek Soup from Be Our Guest!
2 Days To Go - Lemon Curd with Blueberry Compote - 2012 Epcot International Food & Wine Festival!
Interested in reading more about us or some of our other adventures? I have links in my signature and for those who can't see them on devices, I will add links here!! Thanks for reading along!!
Disney Wonder to Alaska Trip Report June 2012
7th Anniversary Trip to Walt Disney World June 2014
Harambe Nights, Frozen Summer Fun & More PTR July 2014!