We spent the final day of our trip at Epcot. Following our flight on Soarin', the kids and I grabbed a breakfast snack from...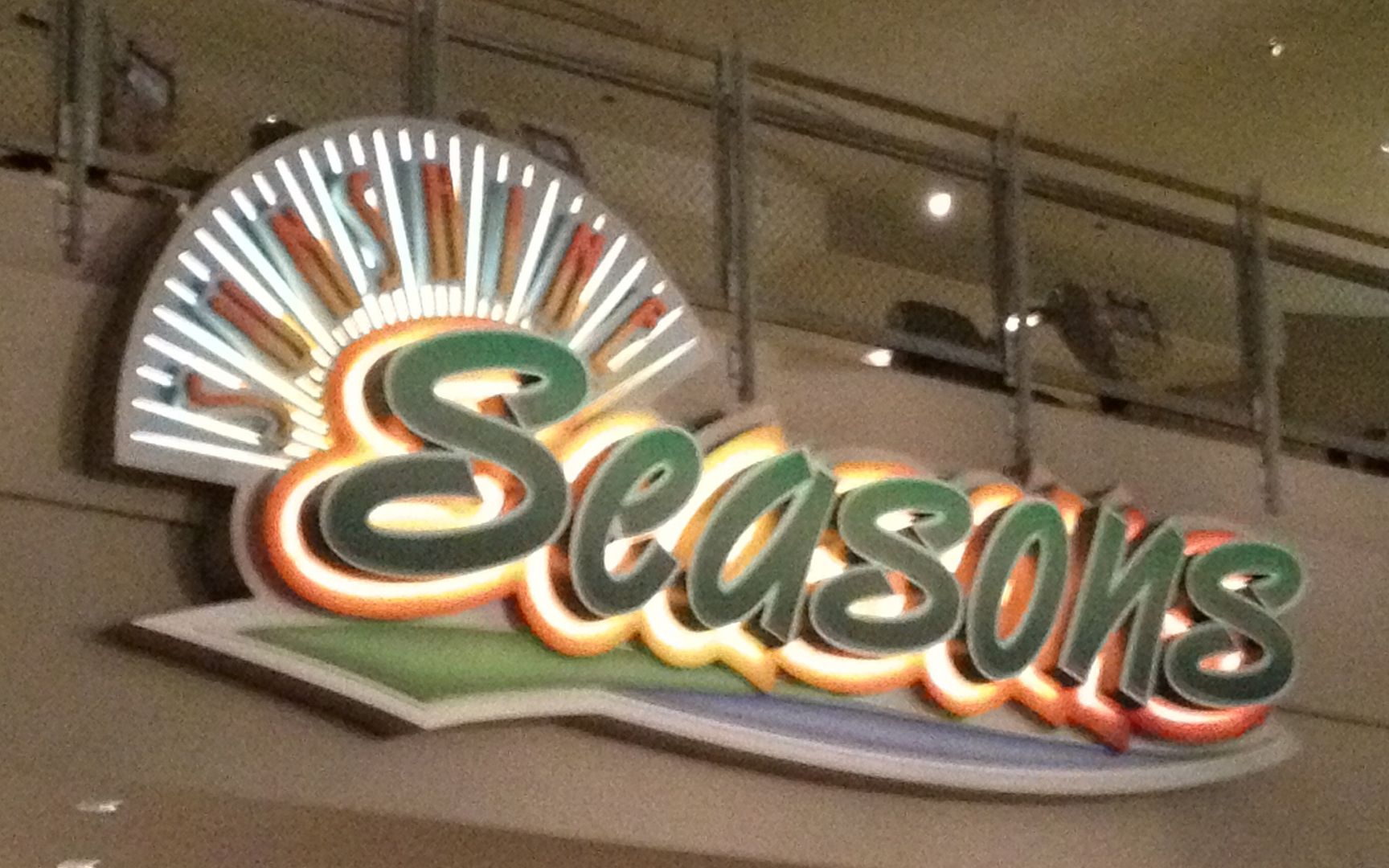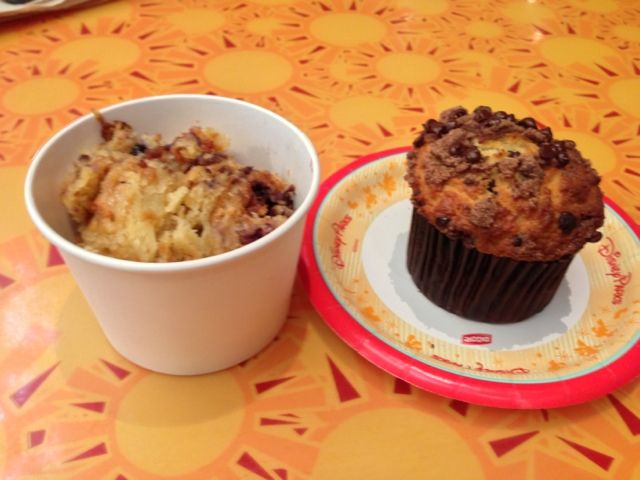 My son got a chocolate chip muffin ($2.79), which he enjoyed.
But the real star of this show is the breakfast snack which DD and I shared...
Blueberry Croissant Bread Pudding - $2.79
This "stuff"-ing is sooo delicious!!
Buttery croissants and fresh blueberries combined to make a perfect (not too) sweet breakfast snack.
I was not able to fit in a visit to Sunshine Seasons during my last trip in December, so I'm hoping to correct that mistake during my upcoming trip.