Out with the old and in with the new for this January 2014! I have just wrapped up my 2013 trip report, so now it is time to start my 2014 pre-trip report! For those who are new to the oopsiDAISY report experience
! To get to know our family better, feel free to click on the links in my signature. Here is a very squinty sneak peek of the oopsiFAMILY:
This year the oopsiFAMILY is embarking on a brand new adventure…a Disney Cruise!!! This whole thing is brand new for us. We have never been on a cruise before AT. ALL. To say that we are excited would be a huge understatement.
Another new facet of the adventure is that we will be joined by IRL friends, who also happen to be Disers…the Quackattack family! This is obviously where I got the report title from, clever, huh?
The Quackattacks are fellow Disney nuts, and have been on multiple Disney cruises. They will be an invaluable resource for us as we plan for this adventure. Quackattack will be tag-teaming this PTR with me, so expect to hear from her from time to time as well. Here is a sneak peak of Quackattack and her family: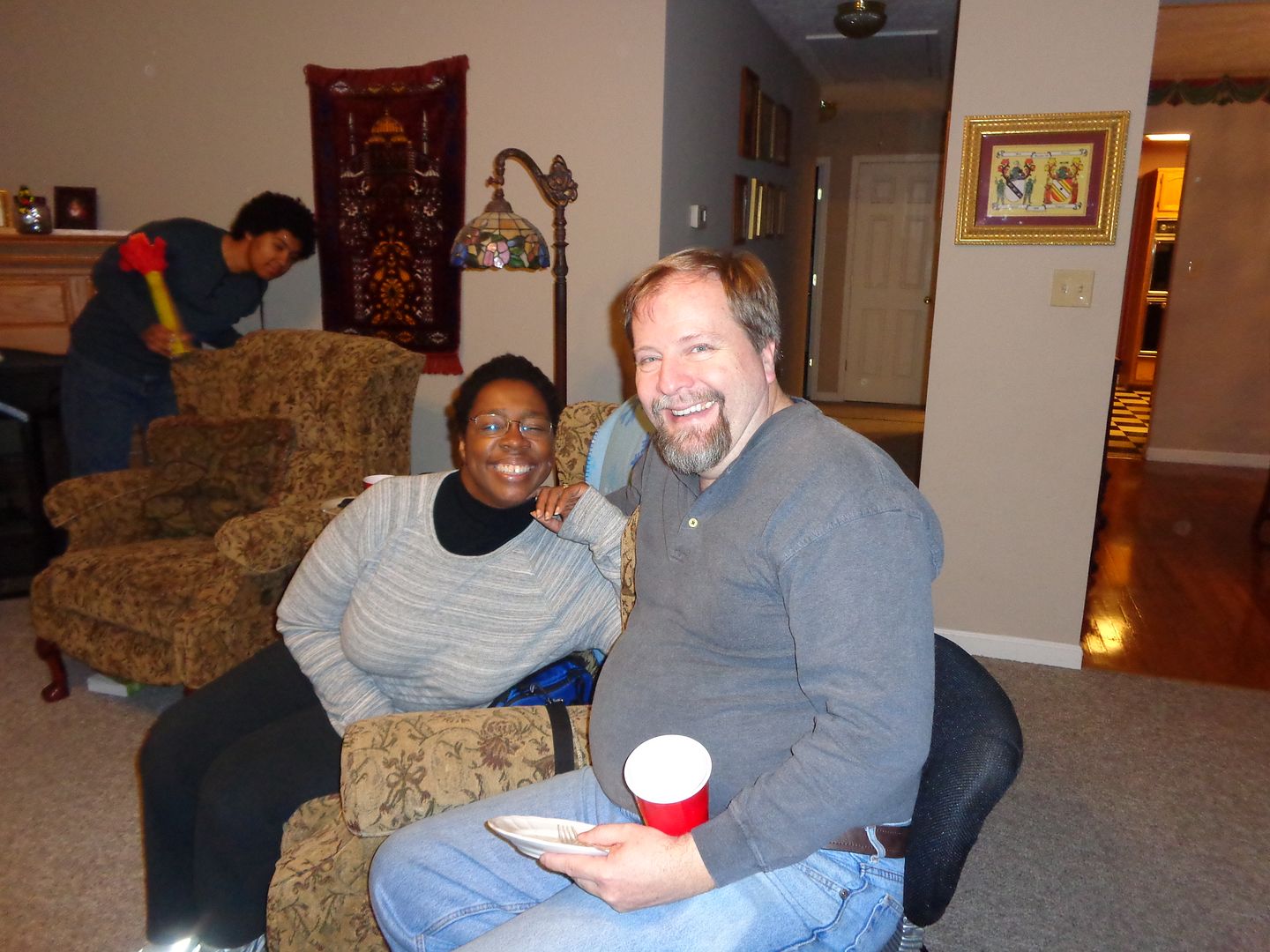 Her son is photobombing the otherwise lovely picture of his parents.
Cruise details so far are as follows…
Cruise Dates: October 4-11, 2014
Cruising Vessel: Disney Fantasy
Destination: Eastern Caribbean
Ports of Call: St. Marteen/St. John, St. Thomas, Castaway Cay
It's going to be a great adventure, and we hope you will join us as we plan for it. For anyone who has followed previous oopsi-reports you already know this; but to those who are new to us…..get ready, because oopsi-reports always have thrills and chills, ups and downs, lots of silliness, and some really fun Disney movie nights sprinkled in, too. Are you ready? Hang on because:
oopsiDAISY is having a Quackattack on the High Seas!!!!