Hi and Welcome! Iím Ariana, Iím 40 years old and live outside of Atlanta, GA.
I wasnít going to do a PTR for this trip because it is just going to be insane. But I had a few requests to do one so here we are. So how many people will be going on this trip? I honestly have no clue but I think itís going to be somewhere between 30 and 40 people. Yep, you read that right, 30 to 40! Iíll explain all that in a bit but first a little background on how the trip came about.
In early 2009 I decided that I needed to go to Disney. I hadnít been since 1998 and I was in desperate need of a trip. I told my Mom, who told my Brother, who told my Aunt, etc. and we ended up with a group of 8 and went in January 2010. Here we are goofing around during that trip.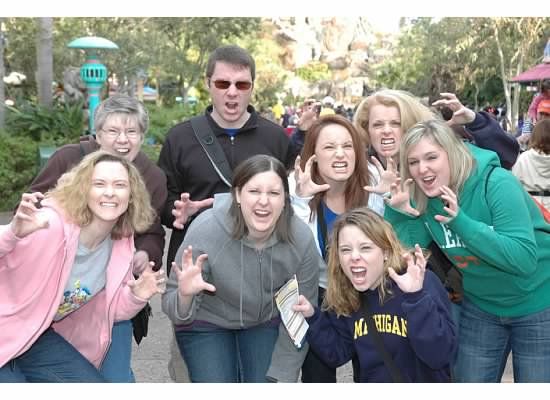 Back row is my Mom, my Brother John, and my aunt (Momís sister) Esther.
Front Row is me, my Sister-in-Law Jocelyn, my cousin Morgan, and a close family friend Erin.
Last but not least, kneeling in front is my Cousin Sydney.
Morgan is about 10 years younger than me but we have always been very close because she shares my insane love for Disney. She was single during that trip but within a year, was dating a wonderful man and had three kids. Iíll get into that more when I do the introductions. Morgan and her family went back in October 2011 but I wasnít able to go that time. Shortly after that, we talked about doing another family trip and decided on early 2014 as our target. Iíve actually been back to Disney 4 times since the 2010 trip, TRs for three of those trips are in my signature.
Morgan and I invited a lot of our family and we ended up with 16 people coming on the trip. First of all is me and Mom. She will be my main companion on the trip and loves Disney. We took a mother and daughter trip to WDW in November 2012. We are very close and are more like sisters than mother/daughter. Since my dad passed away in 2007, we travel a lot together. Iím married by my DH doesnít like to travel and doesnít mind if Mom and I go.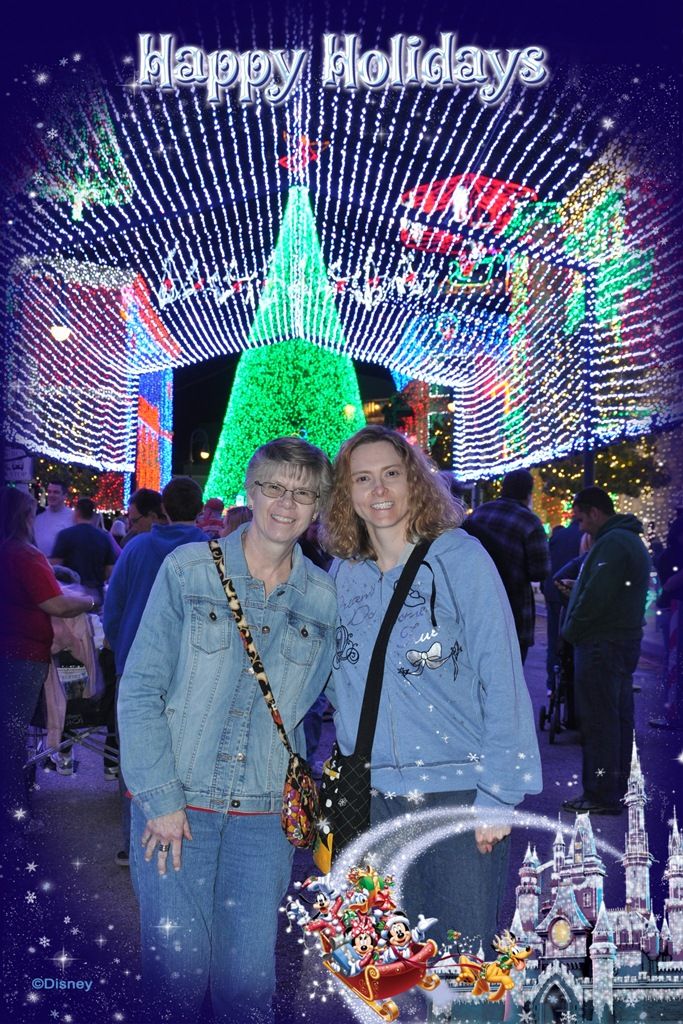 Also from my immediate family will be my brother John and SIL Jocelyn. They would probably kill me if they knew I used the following picture, it was taken at their annual ugly sweater party. Problem is, they donít have a lot of pictures together. We will be remedying that this trip as I already purchased Memory Maker.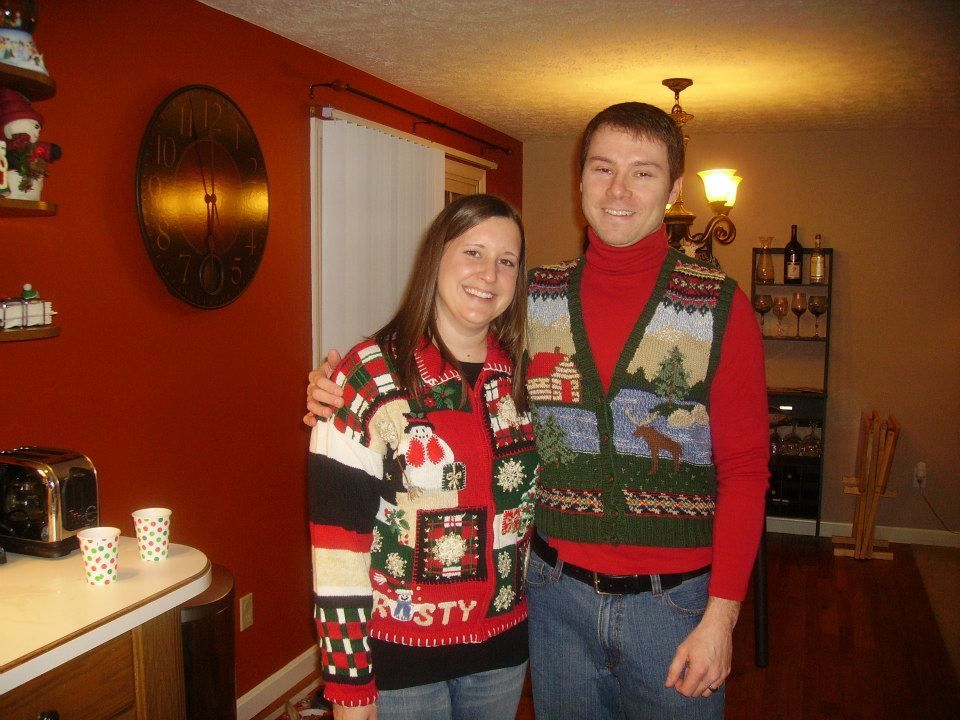 Letís move on to Morganís Family. Here she is with her fiancť Steve.
When we were at WDW in 2010, Morgan got a dozen roses delivered to the room. She told me all about Steve, a widower who she knew through his two kids at the daycare where she is a manager. She actually knew Steveís wife too before she was killed in a car accident. They started dating shortly after we got back from the trip and a year later, a third child came along. So here are the three kids:
Jacob, 8 years old, Jordyn, 6 years old and Kennedy who will be 3 in February. Jordyn is the one I often refer to as my ďmini-meĒ because she loves Pluto.
Also coming from Morganís family are her Mom, Esther and Dad, Jim. I "stole" most of the family photos off of Facebook and these are the best I could find of those two.
Her brother Jordan, his wife Abby and their 1 Ĺ year old daughter Sadie. Abby is pregnant and due sometime in July with their second child.
And finally, Morganís sister Sydney and her husband Kevin. They just got married last September.
All the plans were coming together for the trip and then Morgan threw a curve ball that ended up changing everything. Steve asked her to marry him in December 2012 and she decided to get married at Disney while we are there in 2014!
So now, a lot of Steveís family is coming, a few from his deceased wifeís family and also friends. Erin who came with us in 2010 will be there with her husband. I have no idea how many people total are in those groups.
Morgan and I continued to try to plan together but it just got to be too much so I took responsibility for my little family of 4 and also added on my Uncle Bob (Mom and Estherís brother) and Aunt Pat who are coming for four days. Here they are: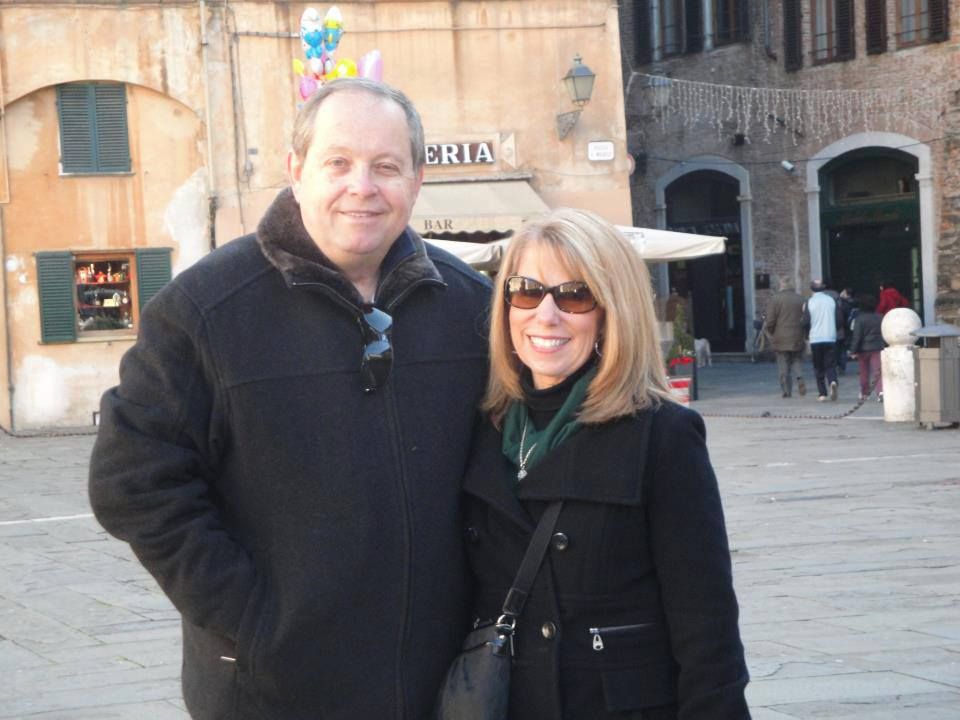 They have not been to WDW since their two boys were little which was about 20 years ago. Their boys are now both in their 30s and married with kids but they could not afford to make the trip. My Mom has one more brother but he and his family are not making the trip.
Last but not least, my husband Jim will be flying down for a few days to go to the wedding only. He is not a Disney fan and since I dragged him to Disney last October, there was no way he was doing any parks this trip. Iím making him come for the wedding though since he rarely comes to my familyís events.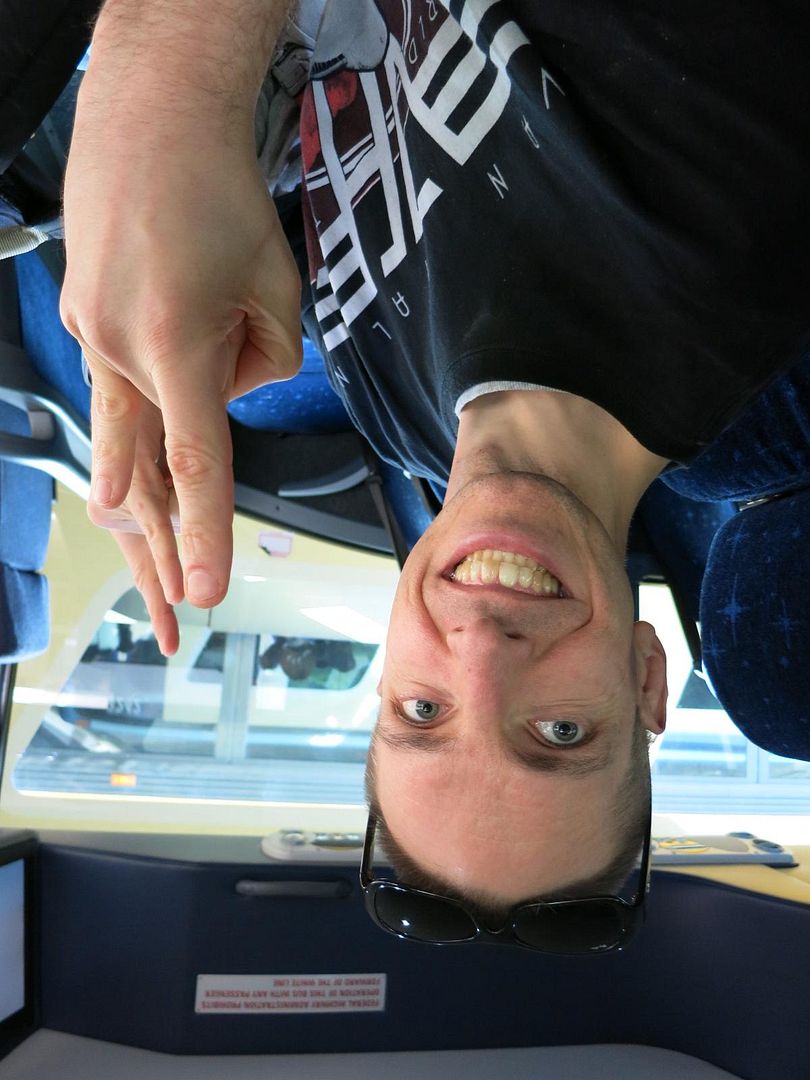 So is everyone's head spinning right now? I know mine is and has been for months trying to plan this trip!
Up Next: Feb 8th, 2014 Letís Hit the Ground Running