Hi all! It's been a LONG time since my last trip report. (Sorry, sorry, life has been crazy!) I would have started this report earlier, but I own a Christmas caroling business, and as you can probably guess, the holiday season is a BIT busy for me....
Let's start with the basic introductions and trip info first, and then go from there....
Trip dates: Nov. 22-26, 2013
Resort: Kidani Village
Starring: Jen and Milos!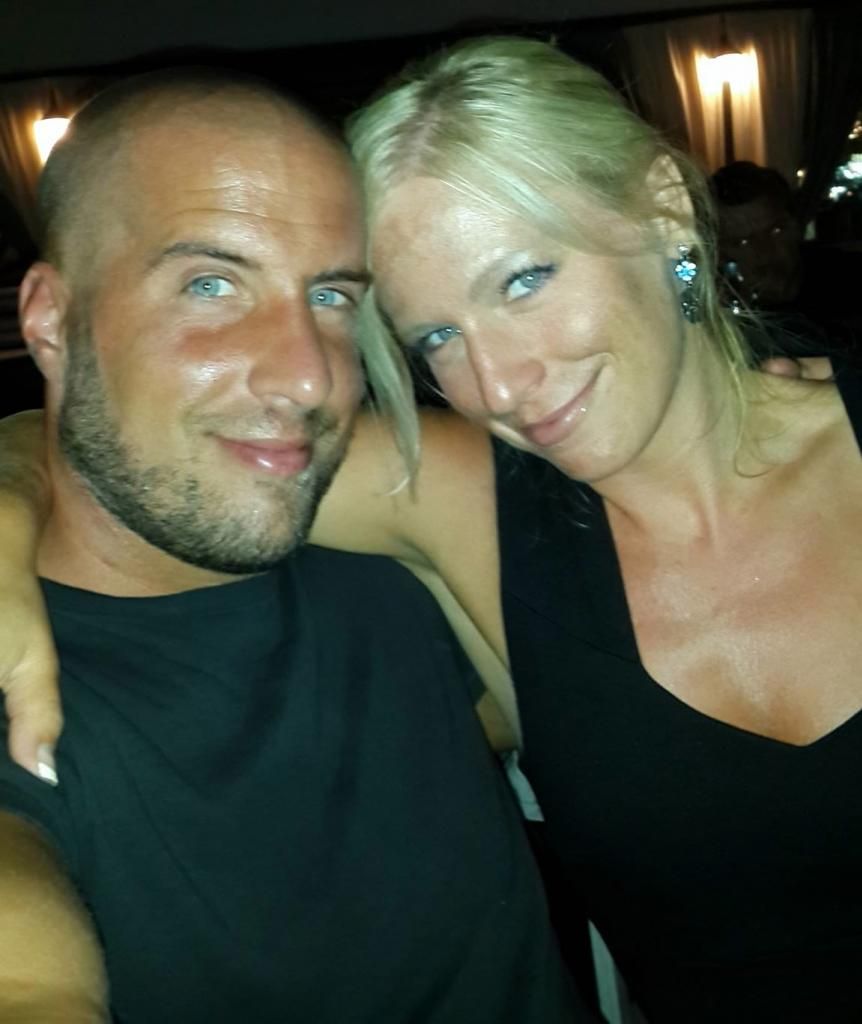 About us.....
Jen:
I've been going regularly to Disney World pretty much my whole life: ever since I was a little girl, on frequent childhood trips with my grandparents. I loved those early trips SO much - they shaped not only my childhood, but the person I was to become. I'm a dreamer, an eternal optimist, and quite the do-gooder. Even when life is hard, I try to find the positive things to focus on. I have Bachelor's and Master's degrees in music, which essentially means I work lots of random jobs to piece together my crazy life. (Besides being a professional musician/singer, I'm also a Disney specialist for a travel agency.) What else have I done for work? I've been a substitute teacher, a retail worker, a voice teacher, and over the course of the last year and a half, I've done lots of work as various princesses for children's birthday parties. (Hence the "Princess" part of our title!) I kind of like being a professional princess!
As to other aspects about me... well, I can sometimes be a bit of a drama queen, but hey, I work in theatre!
Milos: (pronunciation: MEE-lawsh)
Milos is my awesome boyfriend of almost two years. He's Croatian. Not an American with Croatian roots, but actually Croatian - from the actual country. (For a quick geography primer, Croatia is directly across the water from Italy, on the Adriatic Sea - a couple countries north of Greece.) He had never been to Disney World, despite having gone to college here - not only in the USA, but in FLORIDA!
(I know, I didn't understand it either!
) So this was to be his very first trip, and I wanted to make it super amazing so that he too would fall in love with Disney World! (And I was SO excited to be experiencing my favorite place in the world with the love of my life!)
I know some of you may be wondering how we even got together, and it's quite the story.
But I'll try and give the abbreviated version....
In the summer of 2011, I went on a river cruise with my parents and sister on the Danube River through Germany, Austria, and Hungary. Milos was working on our ship at the reception desk. We kind of hit it off and became Facebook friends, then regular Facebook pen pals, with more and more frequent correspondence.
I knew I was going to be living in Vienna (Austria) for two months in Feb/March of 2012, and after a couple months of back and forth messaging, I invited him to visit me during that time period. So in February of 2012, this super handsome guy knocked on my apartment door in Vienna. He stayed for a week, but before he left, we already had plans for me to go down to Croatia soon after, and for him to come to the States after his next cruise season was over.... and then for me to join him in Croatia in the summer for his vacation. (I even visited him in Switzerland when his ship was docked there, before going back to the USA that April.)
That first week together in Austria was quite honestly
amazing
, and things just kept getting better and better. (It's turned me into a firm believer in the kind of love you read about in fairy tales, or see in movies, or hear about in songs. It really does exist, and I'm lucky enough to have found it!)
We've been going back and forth over the ocean a lot (obviously), but I actually spend quite a bit of time in Europe now and am planning to move there permanently. (Just coming home three months of each year for the holiday caroling season.) Because of his job, we've had to spend some long stretches apart, but at least once I'm permanently in Europe, I can visit him in whichever city his ship happens to be located. We've done a few 3-months-apart stretches, and neither of us wants to be doing that anymore. It sucks. Hence me moving. But also because of his job, he has four months off during the year each winter, which means that when we're together, we get LOTS of time together, which is wonderful.
I don't think either of us could ever have imagined two years ago what was going to happen to us and how much our lives would change, but I've truly never been happier in my whole life.
Milos is fully fluent in English (with only a few vocab errors here and there; which are always fantastically awesome and hilarious!), and I've started the difficult road to learning Croatian. (OMG - it's SO HARD!)
Here are some more photos of us - first a pic of us with our summer tans from back in August in Milos home town in Croatia, and then one of us a couple weeks ago in NYC... looking not so tan...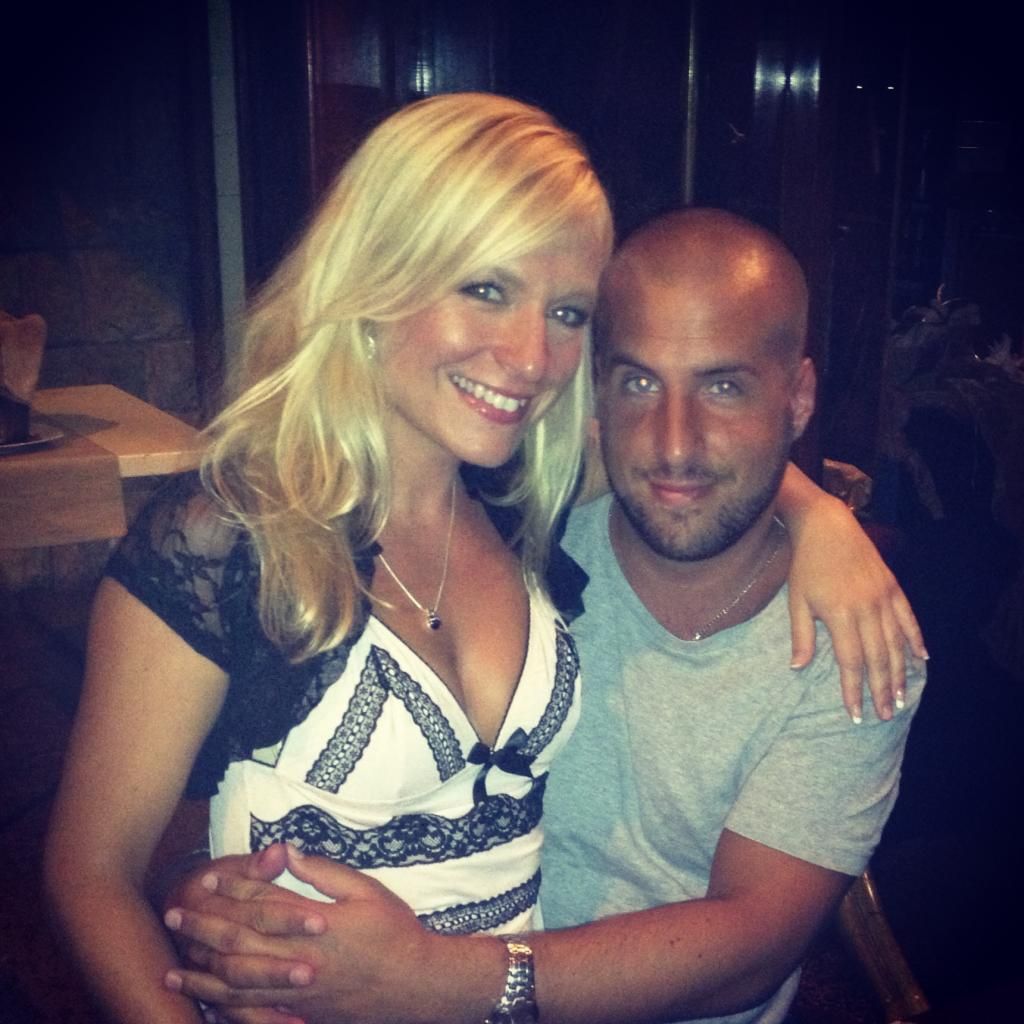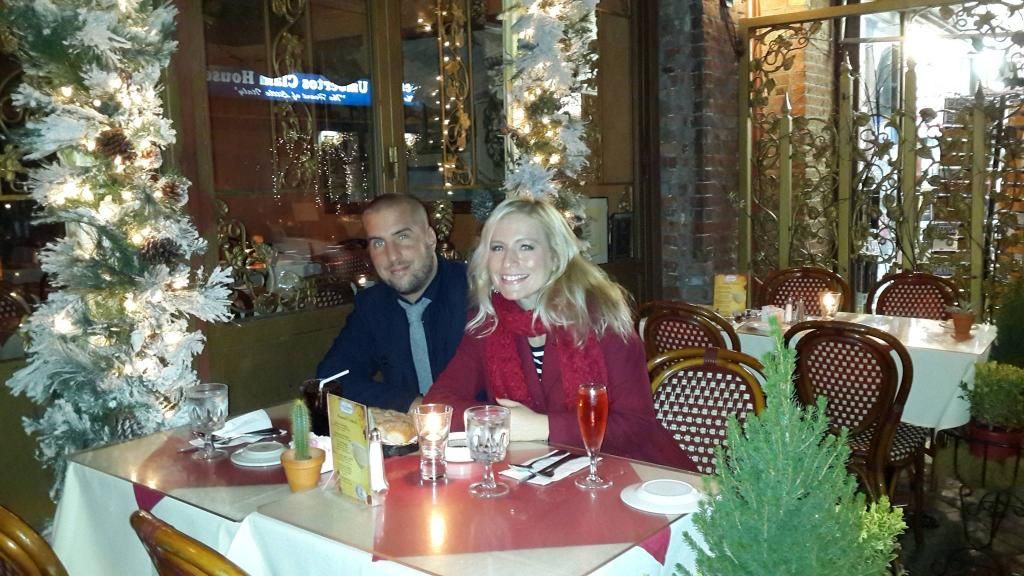 What to expect from our trip?
*Me getting to see Milos experience all kinds of Disney firsts!
(I didn't tell him about what to expect on most of the rides - I just let it all be a surprise! Mwahahahahaaaa - evil laughter!
)
*Copious amounts of wonderful yummy food!
*Hitting the bars for some adult beverages!
*More adult beverages!
*Broken down busses, visits to Urgent Care, MagicBands, experiencing the infamous end-of the-hall rooms at Kidani....we've got it all!
I hope you'll come along for the ride!