WAHOO!
That's how I feel each time I'm on the Disboards now. No more
sad Disney blues because I can't go. We've got a plan, we've got hotel reservations and we are ready to go! Now it's just planning and waiting for the day to finally arrive. Dates are 10/25-11/8/2013, for those of you who are interested in the date. More details on all the plans coming up.
Just to explain the title, we're heading back to WDW almost exactly 13 years to the day from the first family trip we ever took. Back then the kids were 5, 3 and 9 months old and we went because airfare was super cheap (it was shortly after 9/11) and my mother gave us an airline voucher that covered the airline tickets. We stayed offsite at $59/night, did no research, had very little money and still had an amazing time.
This trip they'll be 18, 16 and 13. We're looking forward to celebrating a lot while were there. DS#1 will have just turned 18. DH and I will have just celebrated our 20th wedding anniversary and we'll both be turning 40 earlier that year. It's also our pre-celebration for Chase's graduation. And on a sad note, it will be our last big family vacation before Chase heads off to college and full family vacations become complicated.
MY APOLOGIES: WILL HAVE TO FIGURE OUT HOW TO DOWNSIZE THE PHOTOS WHEN USING PHOTOBUCKET.
On to the cast of characters:
Me: Annette - 39.
Named after Annette Funicello, I was destined to LOVE Disney from birth. My parents took us to Disneyland once when I was really little. Here I am meeting Mickey for the first time: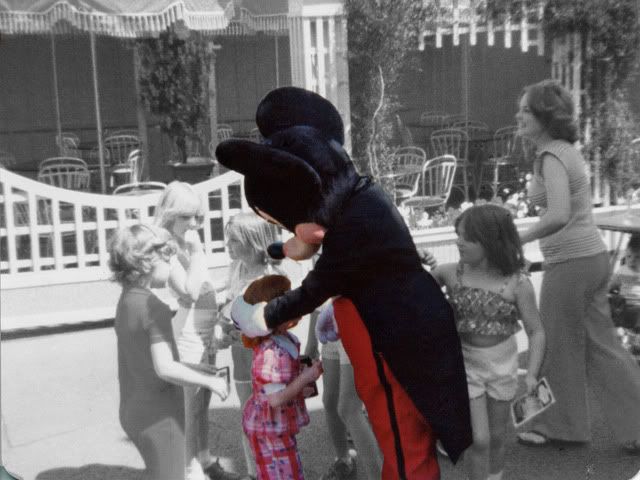 We also went to Disneyworld twice, once when I was about 12 and again when I was 17.
I daylight as a Marketing Specialist for a local credit union and own a small photography business, which helps cover the cost of photography equipment and Disney trips! LOL I'm a big reader and also LOVE scrapbooking. For many years I was published in scrapbook magazines, with almost 100 pages published, but after 10 years of paper scrapbooking I decided to give up the paper and go digital. I haven't looked back! My favorite characters are Mickey and Figment, whom I've loved since my early Disneyworld visits.
DH: Brian 39.
Went to Disneyland once as a child but was little so doesn't remember much. I threw him in head first when we decided on Disneyland for our honeymoon almost 20 years ago. See how young we were!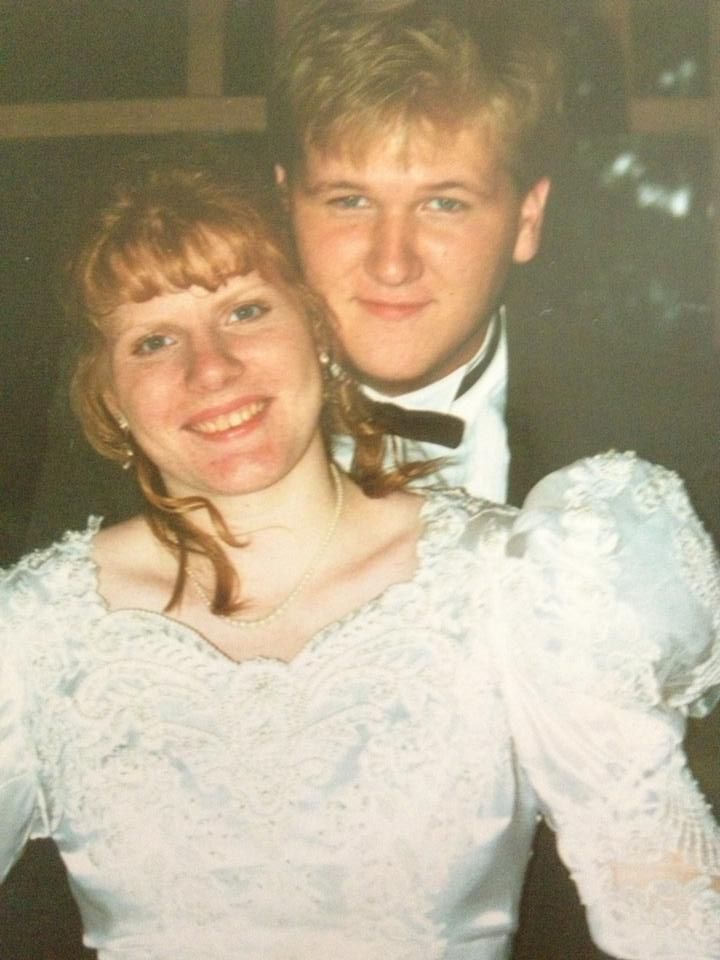 And here we are now. Still in love, still think he's pretty much the best thing since sliced bread. He's in law enforcement and loves to tinker with his old Ford truck. He's learning to play the harmonica, just cause he wants to. He's a big TV and movie fan too.
THE KIDS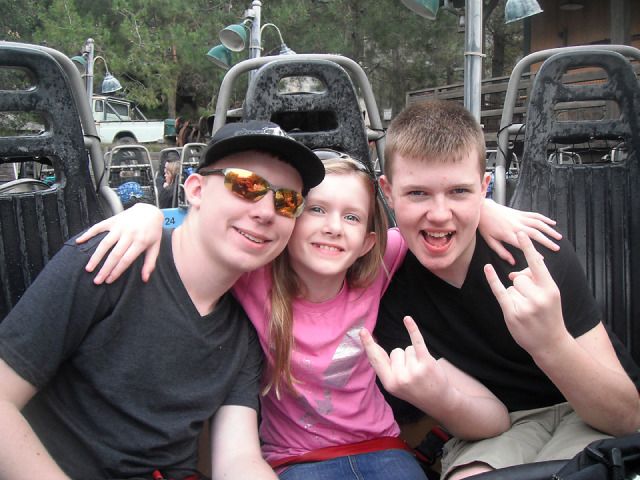 DS#1: Chase.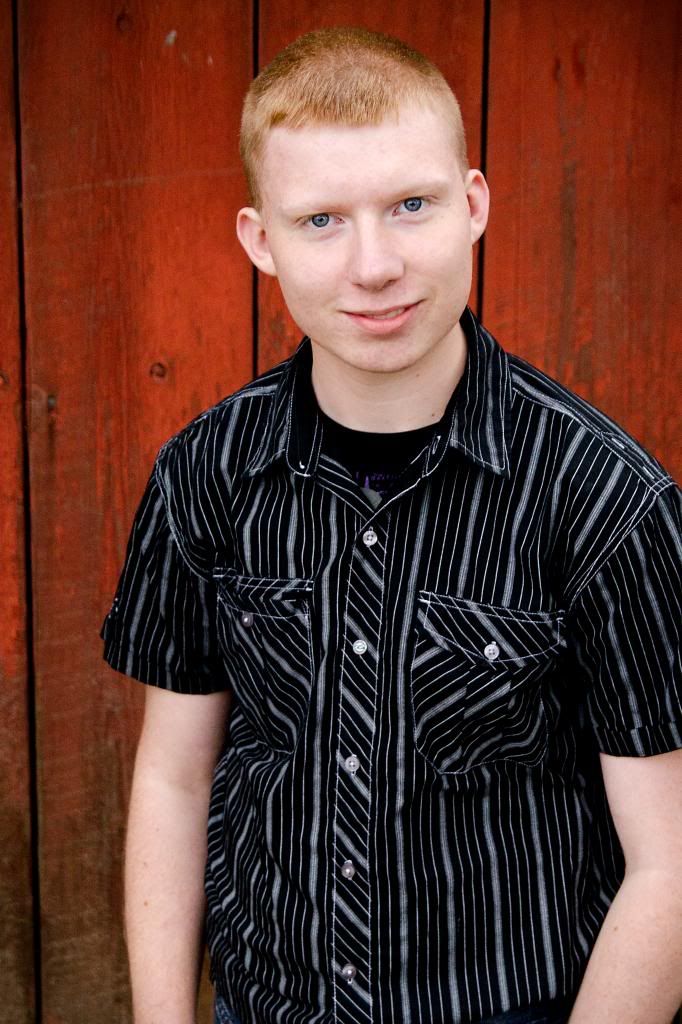 17 now, will be 18 when we go. He's loved Disney since he was little. One of my fave childhood memories of him is his Buzz Lightyear pajamas. Hed wear them and run around the house pretending to talk into his arm communicator and hitting the little laser button and going pew, pew to shoot the laser.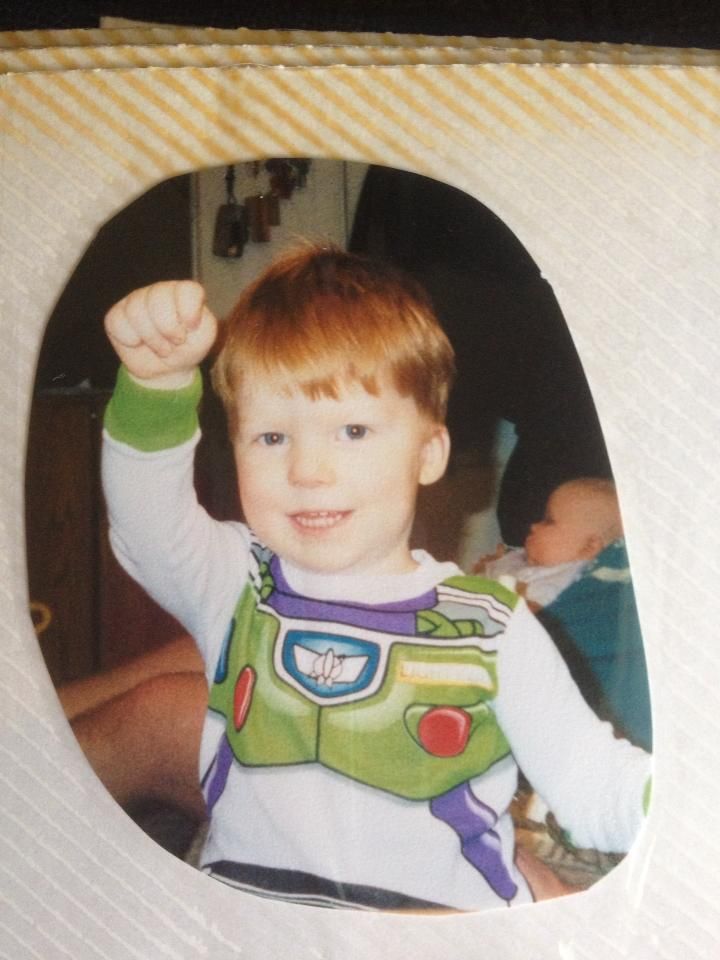 Hes a HUGE Disney fan and knows more than I do on the history of the parks and especially about Walt.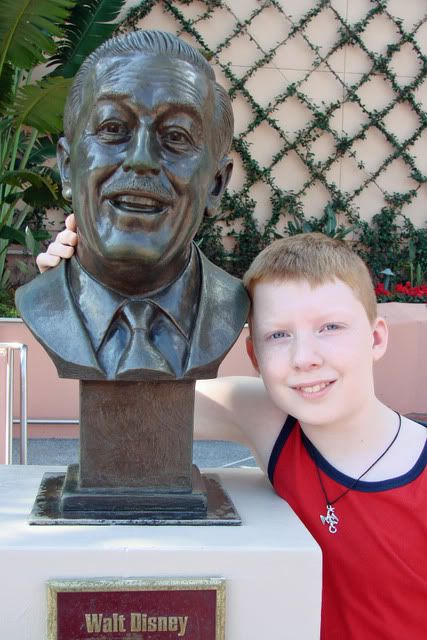 When we went to Disneyworld for the first time all those years ago we arrived in Florida and he just kept saying "I can't believe we're here... I can't believe we're finally at Disneyworld!". He had just turned 5 and was already hooked!
He and I both devour Disney books (well, any books but we particularly love Disney ones). Since he was little he's wanted to be an Imagineer and he's planning on attending college to study Engineering, either electrical or computer. He's a self-professed nerd - super bright, school comes easy to him and he really loves learning. He loves acting in school plays and volunteers to tutor kids in math just because he loves it. He's also an Eagle Scout. Super proud Mom here! He likes to run Cross Country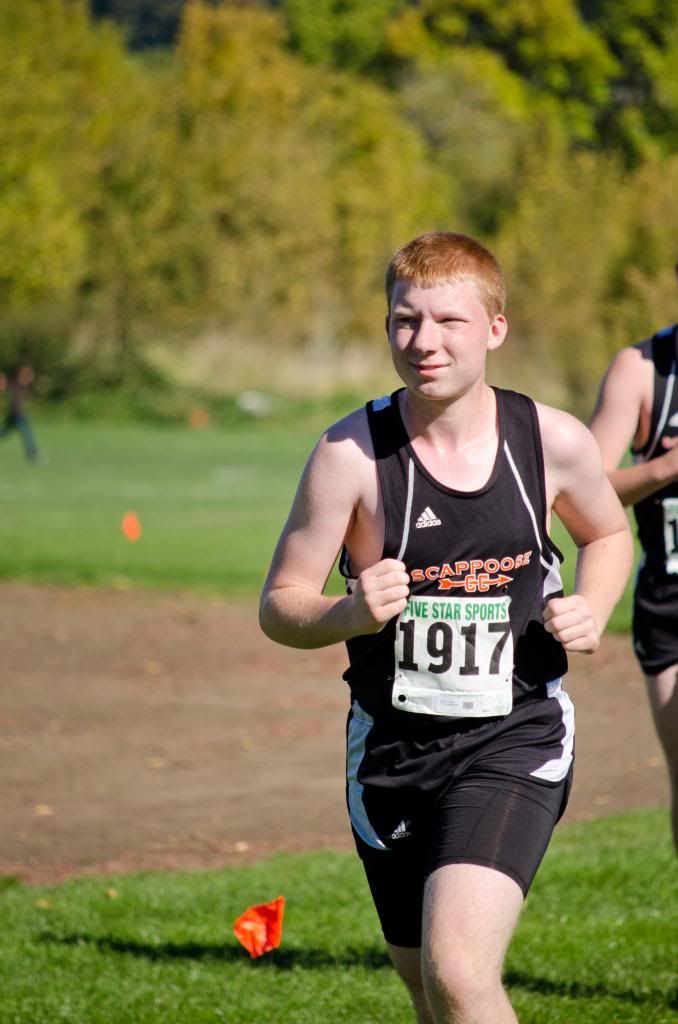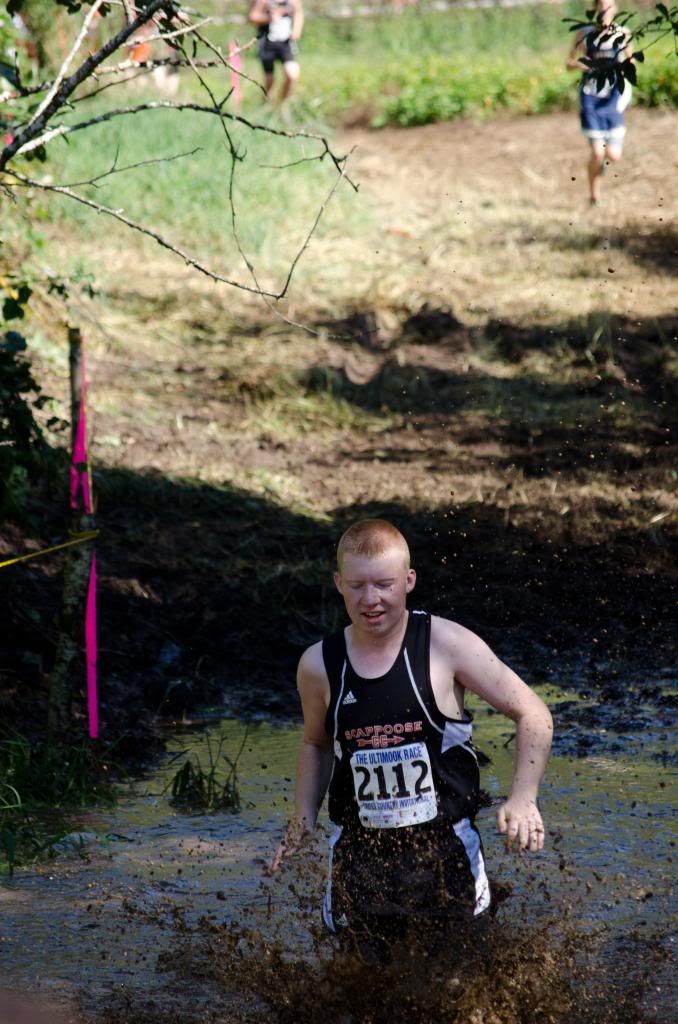 and has been doing Taekwondo for 4 years. He's hoping to earn his black belt late next year, so maybe we'll have that to celebrate when we go too.
DS#2: Tristan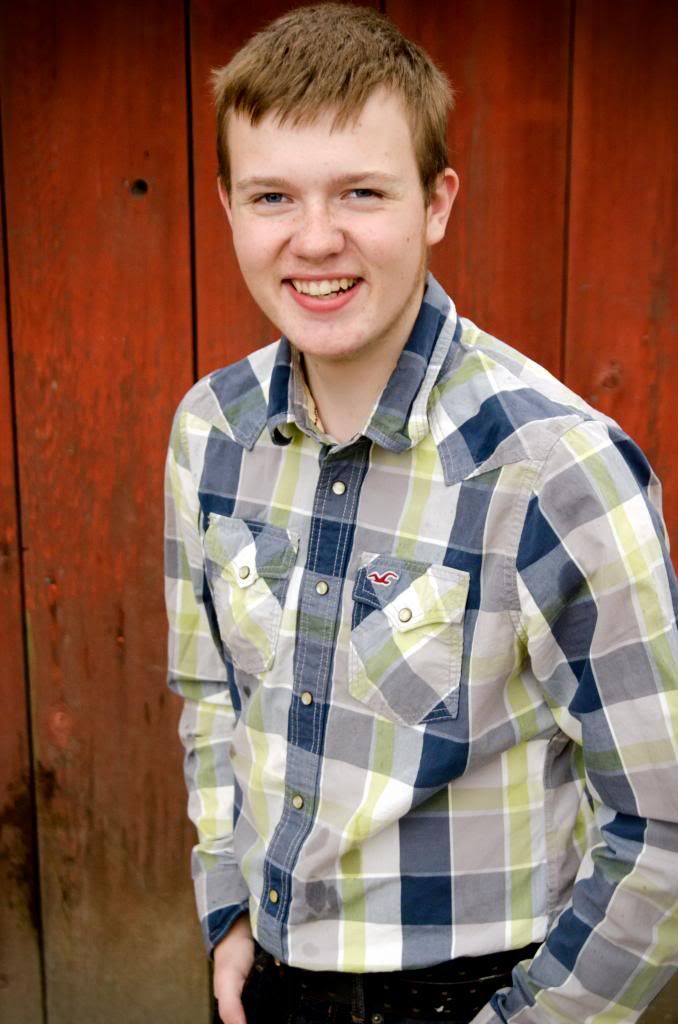 As much as Chase is my mini-me, Tristan is Brian's. These two guys are so alike! Tristan is 15 (will turn 16 shortly before the trip) and is tall like his Daddy. Hes currently 6'2" and still growing like a weed. Poor Chase got passed up in height when he was 12 and Tristan was 10. So for pictures, tall brother = little brother.
Tristan is such a sweet guy! He absolutely LOVED Stitch when he was a kid. We must have watched Lilo & Stitch twice a week for a year, which helped with the name of one of our pets (oh, you'll meet them in a minute). He loves the roller coasters and thrill rides and is usually the first to put his hands up on a coaster and giggle at all the fun hes having. Just the thought of his continuous, giggly laughter on Big Thunder makes me smile.
Tristan likes sports and also runs cross country with his brother.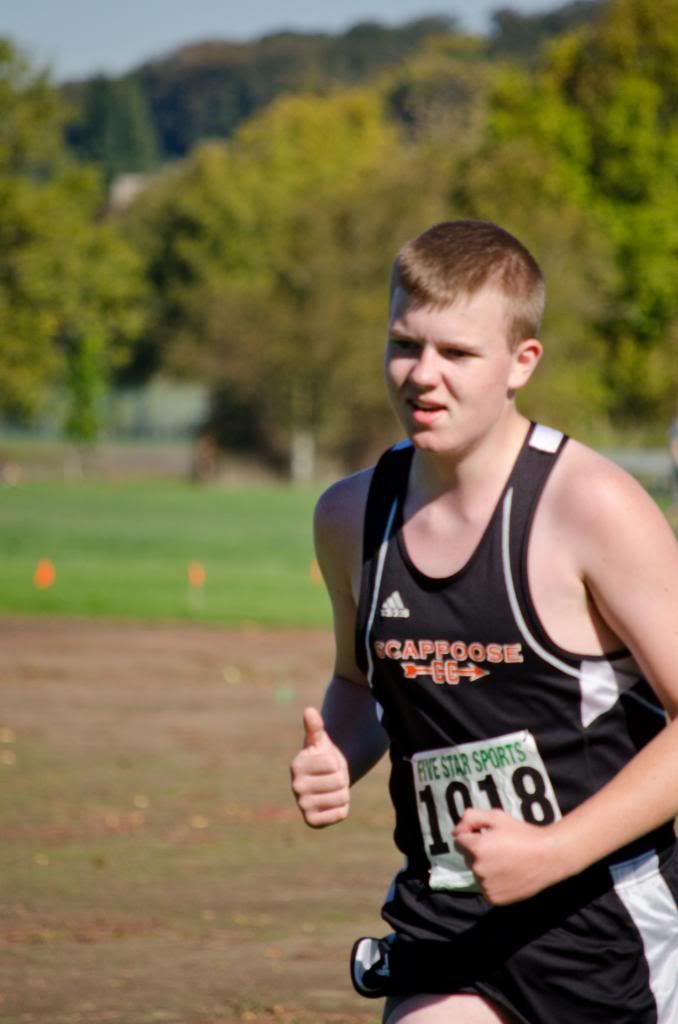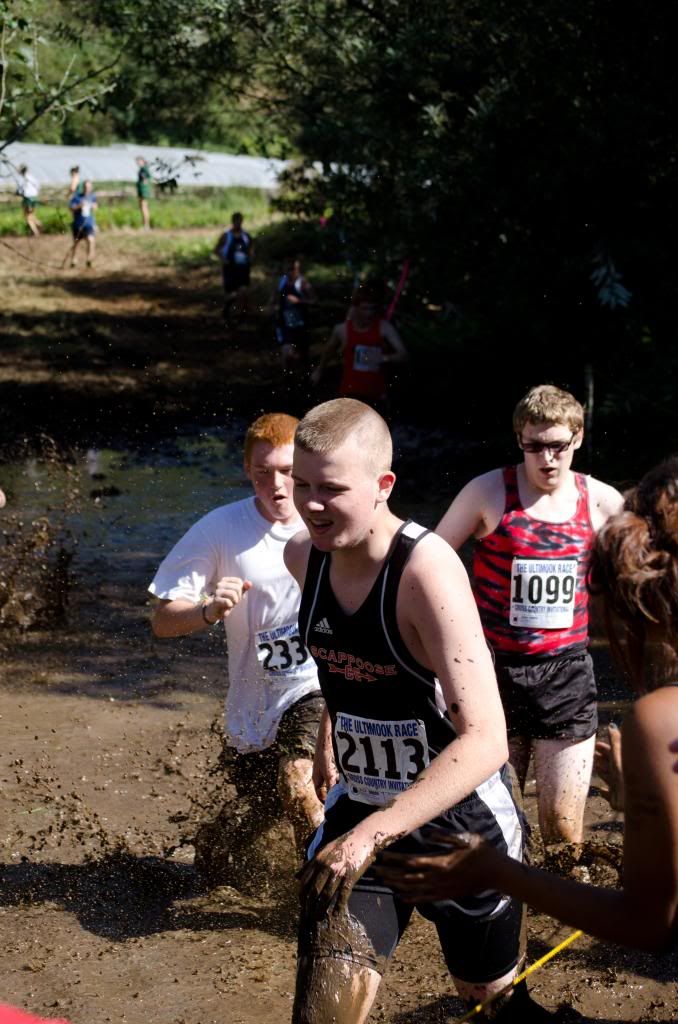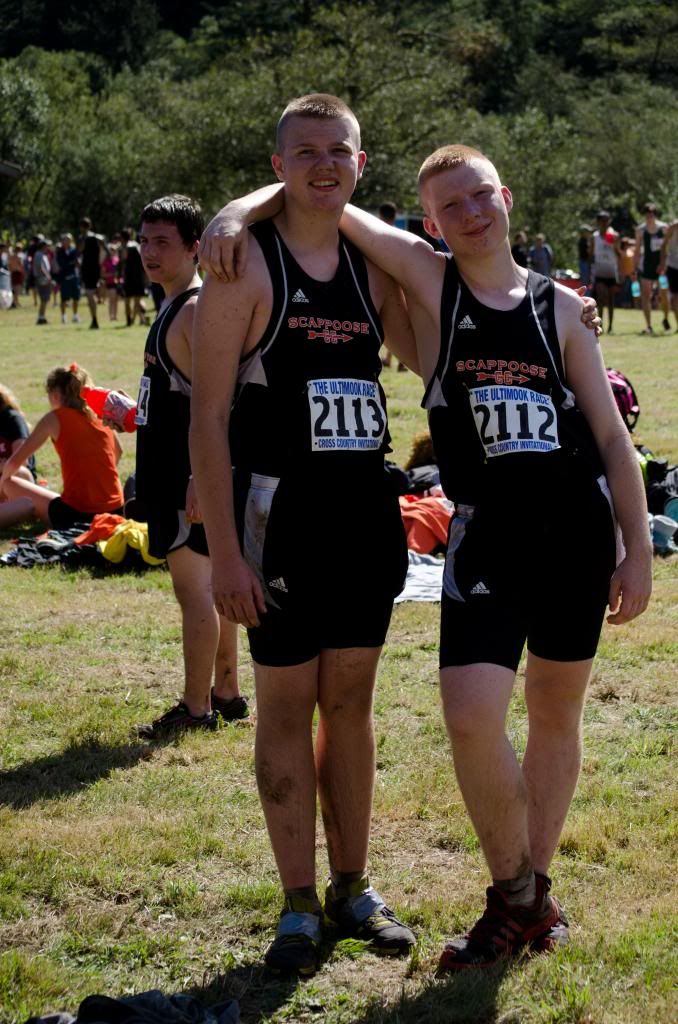 Since he was 9 he's been taking Taekwondo and just a few weeks ago he earned his black belt! So proud of him and his dedication to the sport. He is excited to continue and earn his next dan (and maybe even 3rd dan) before he graduates and heads off to college. In this picture he's just earned his black belt and is holding a picture of himself at his first ever belt testing when he was 9.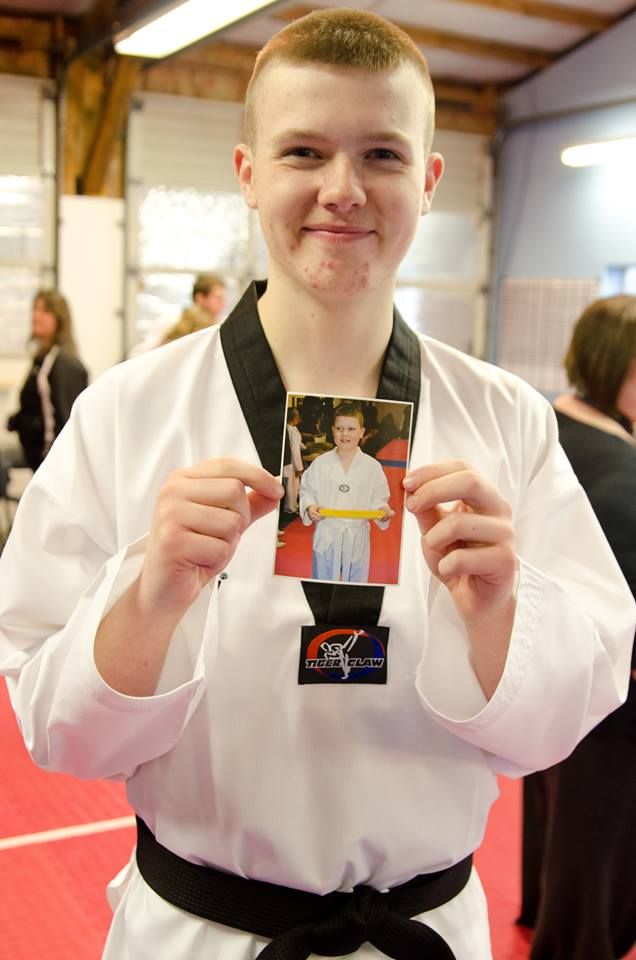 He is a life scout, with only 2 merit badges and his eagle project to complete before reaching Eagle. I hope maybe we'll be celebrating that accomplishment of his prior to our trip next year also.
I do have to mention that the boys are quite the pair and even now still think of each other as one of their best friends. You'll see them hanging out with each other a lot.
DD: Carissa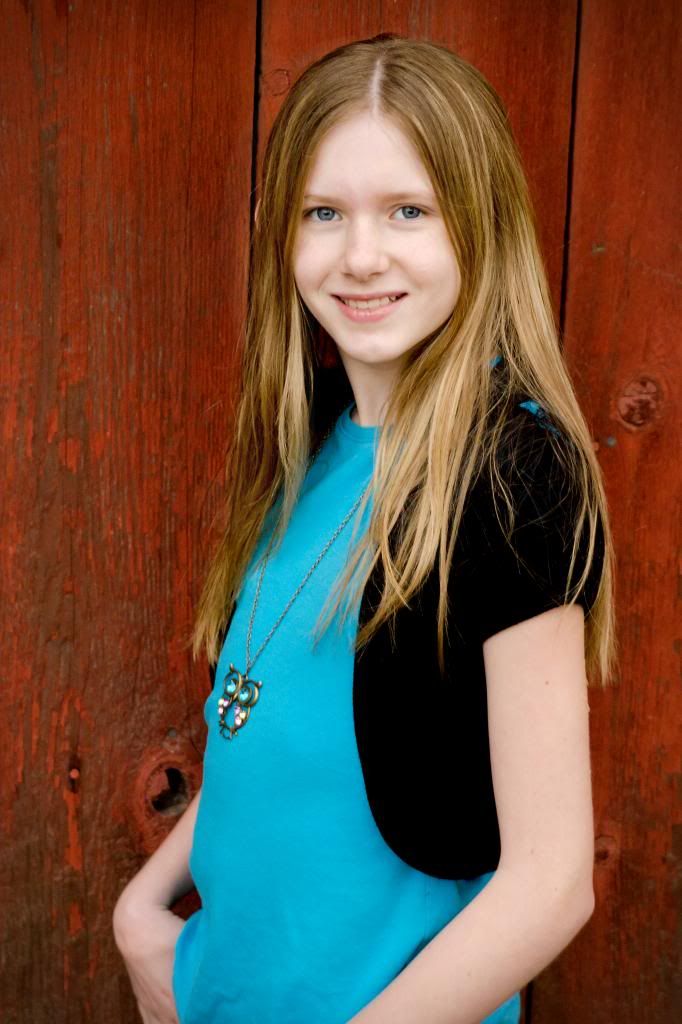 Ah yes, the little princess. 12 years old, will be 13 when we go. Not only is she the only girl (and the only granddaughter too: 5 boys and 1 girl), but she's also the baby of our family. I absolutely love doing all the girly stuff with her! Don't fear though, she's also wild and adventurous.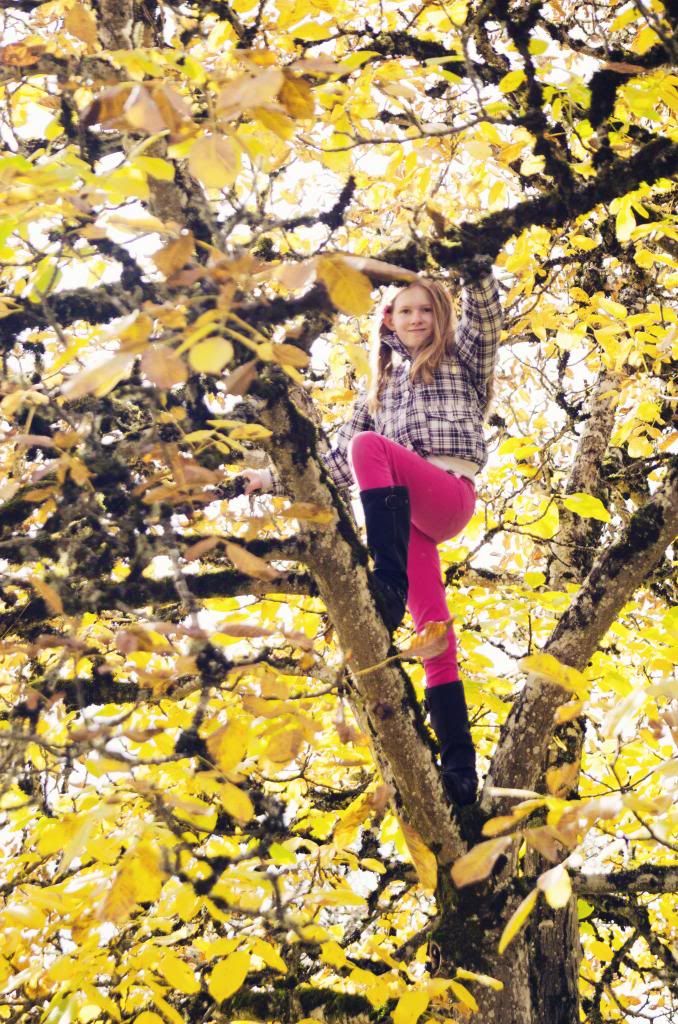 She was so small when we went the first trip, but by the second and third trips she was the perfect princess age. She wore a princess dress every day of those trips and it was an adorable site to see. One of her favorite Disney moments she will tell you to this day: on her 7th birthday we were in Disneyworld on vacation and took her to an early princess makeover at the BBB. We were done before the park opened and we walked over to the rope at Tomorrowland to wait for park open. The CM's saw her all dressed up with her Birthday Princess sash and asked what she wanted to ride. In her little 7 year old voice she said Space Mountain!. The CM's then picked up the rope and let our family through, then had Carissa lead the way through the empty Tomorrowland to Space Mountain, where she was first to get on the ride for the day. It was such a sweet moment and just solidifies the magic of Disney for us. Something so little, yet so meaningful. She called it her best day ever.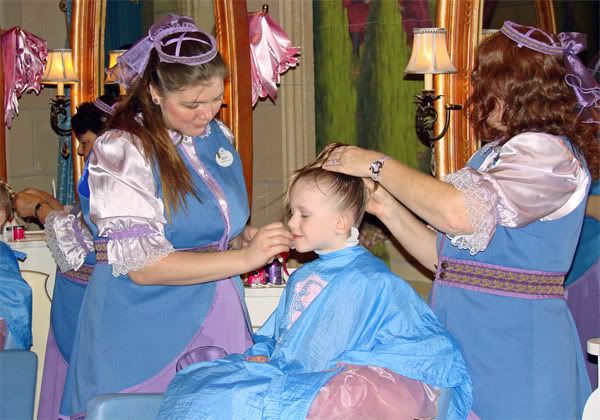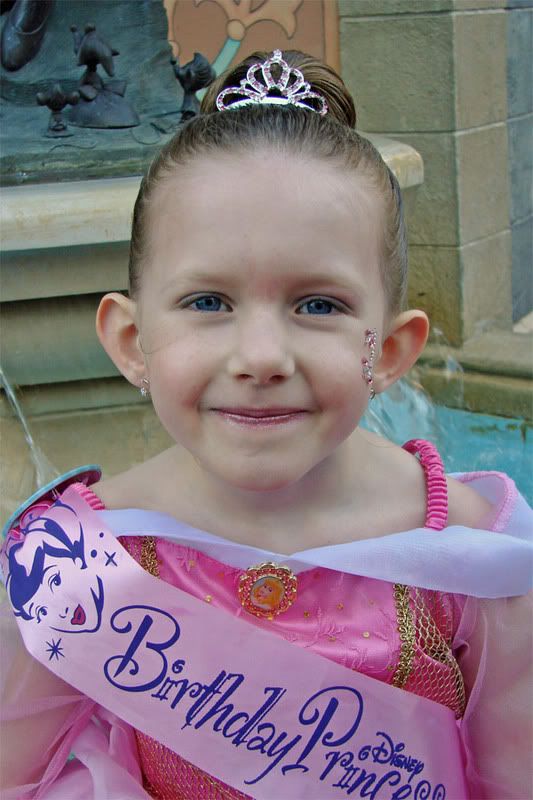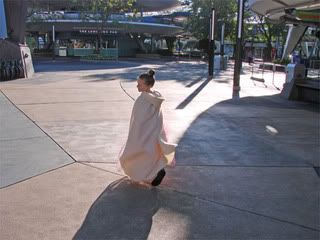 Now Miss Riss (or Rissa or Missy or one of the other nicknames you may see here) LOVES horses. Unfortunately we don't have the time in our daily lives to properly care for one on our own, but for 4 years she's taken riding lessons that she absolutely loves.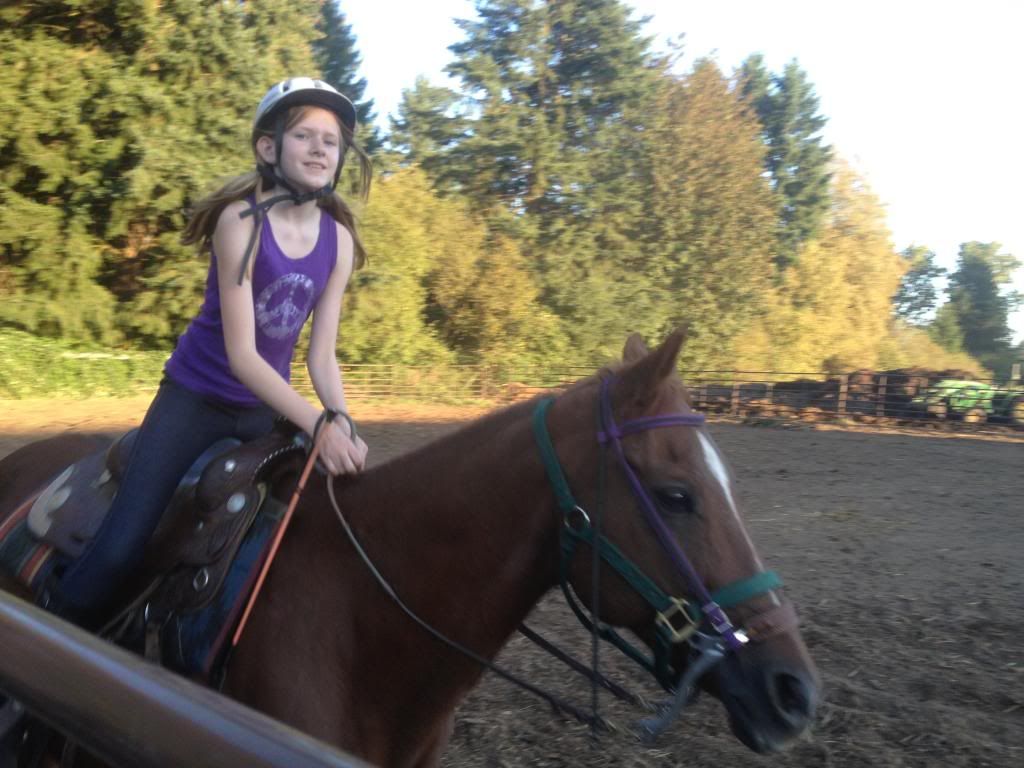 She plays basketball on her middle school team and runs/throws in track. She has taken 4 years of Taekwondo also, and is looking at testing for her black belt in a year or two.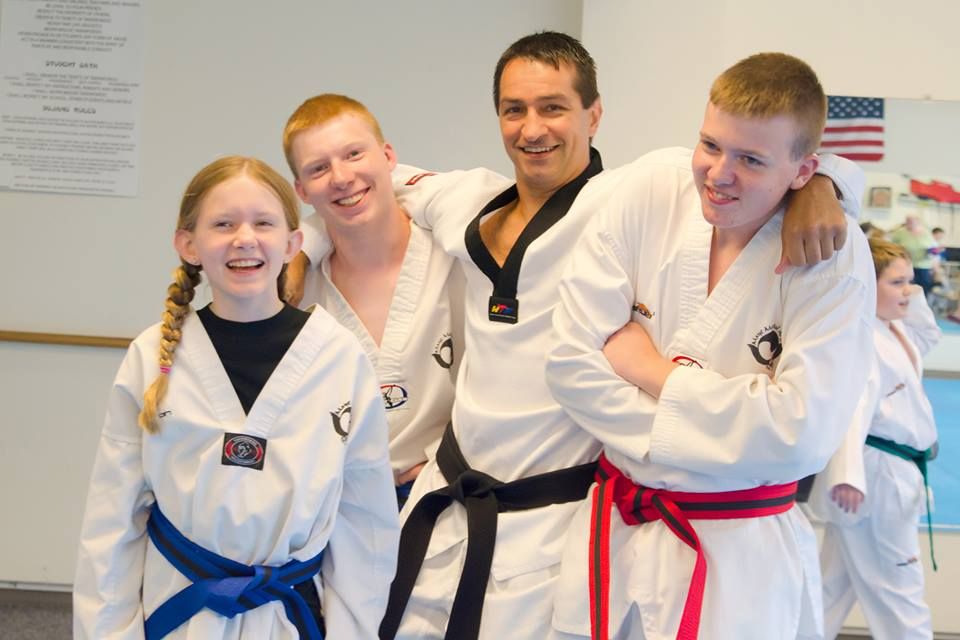 She loves friends, loves to read and likes helping me bake things. She loves to antagonize Tristan (and he loves to antagonize her). She also loves cuddles and hugs and kisses. She will be our biggest complainer (my feet hurt, I'm tired, I'm hungry, I have to go to the bathroom...). Despite it all, we adore this little girl!
More coming soon, including:
Our Disney Pets
Our Previous Trips
And all the planning for this upcoming trip!