Hi and
to my pre-trip report. I am powerless against not writing pre and post trip reports. This is my 3rd active report at this time.
Thank you for joining in. Be warned, I like to write in fragmented sentences. And my reports are picture heavy. See how I just did that?
First, a little about the title.
I applied to be a part of the 2014 Disney Parks Moms Panel and made it to Round 2. I did not make it to Round 3. I found out this past Thursday and was fairly and temporarily heartbroken. If you arenít familiar with the Moms Panel go to the official Disneyworld site and youíll see the logo. Click there and itíll explain. Although my process ended much sooner than I would have liked, my consolation prize for not making it isnít too shabby. I am always tossing around the idea of a trip during the winter holidays; sometimes they happen and sometimes they donít and up until yesterday my chances of visiting Disneyland during the holidays were slim at best. Donít cry for me Argentina. It gets better, promise.
Rewind to yesterday at Starbuckís. I heart you Starbuckís. They have been doing a B1G1 Free all week so DH and I have been hitting the decaf grande white chocolate mochas pretty hard. Some of our best plans have been born at the local Starbuckís. Kinda creepy huh? LOL!
We had briefly talked about a possible trip over the holidays but with DHís crazy schedule it wasnít looking good. Until yesterday. As we sat, listening to Wilco, chatting, and reveling in our mellowness, DH brought up Disneyland and said heís needing a fix. Thatís all I needed. We whipped out our phones, compared calendars, and came up with dates. I know Walt said it all began with a Mouse but around here, it all begins with a date.
We have dates!
I have a consolation prize.
Our family is comprised of myself, DH, and our three children (16,14, and 12). Our middle DD will turn 15 while we are in California. This trip is a little bit Christmas and a little birthday too (sung to the tune of Donny and Marieís Little Bit Country). I have been in Utah far too long as I am using Donny and Marie lyrics and referring to them twice on the first page. Someone save me.
Me: I'm 44 y/o, mom of 3, wife to 1, and self-proclaimed Disney freak. I love it. I always have. I am from So Cal and grew up going to Disneyland. My father would take me weekly as a child. I have the happiest memories.
DH: Anchor extraordinaire, firefighter, hardworking, the Ricky to my Lucy. He also mines diamonds in Africa and travels all over for another part time gig.
Gabby 16: Motivated, funny, straight shooter, snotty teen. She's determined to move out of Utah as soon as she graduates high school and I think she'll do it.
Chloe 14: Artistic, dreamer, eclectic, snotty teen. Chloe's idol is Mary Blair and I have no doubt she'll have every success.
Joshua 12: Witty, soccer loving, straight A's, snotty pre-teen. His goals are to be ether a pro soccer player or a HS History teacher.
Before we get into the nitty gritty, Iíd like to share some photos from prior trips. We love our Disneyland. These are only a small sample.
This one has my father (pre-stroke) in it.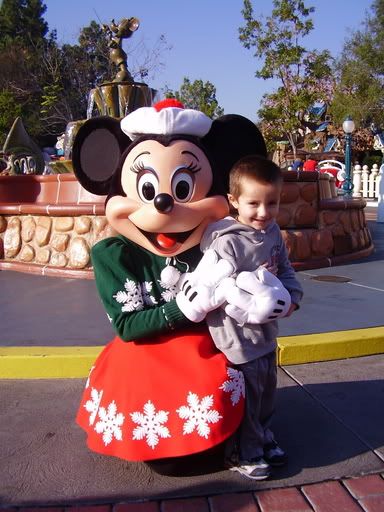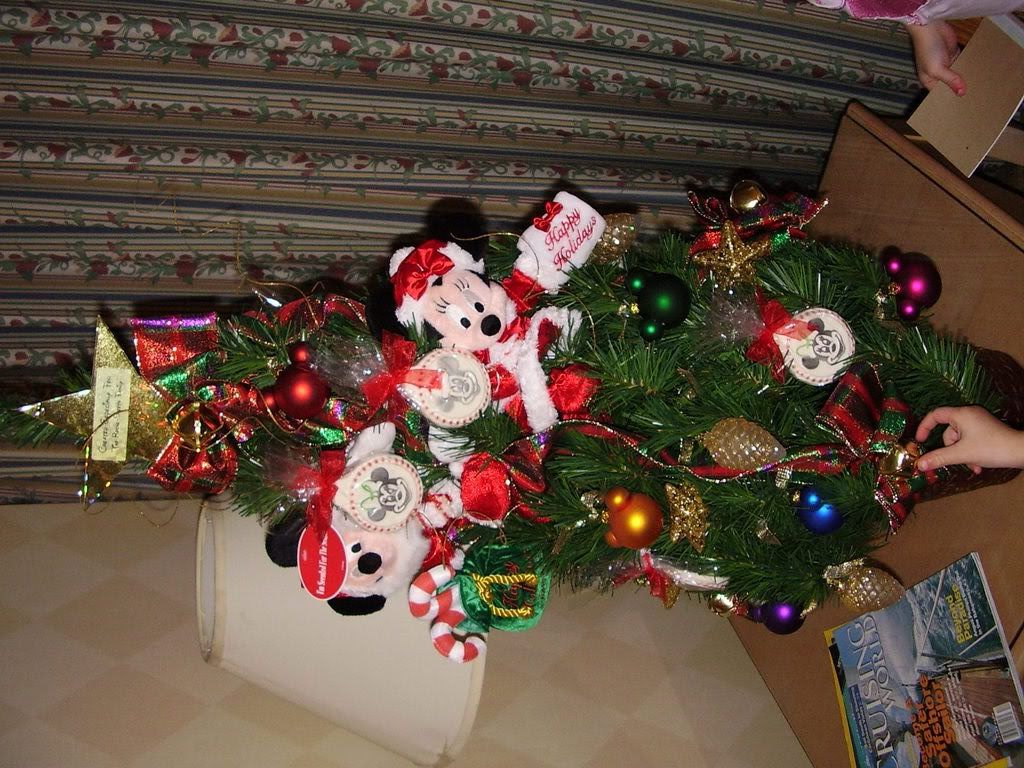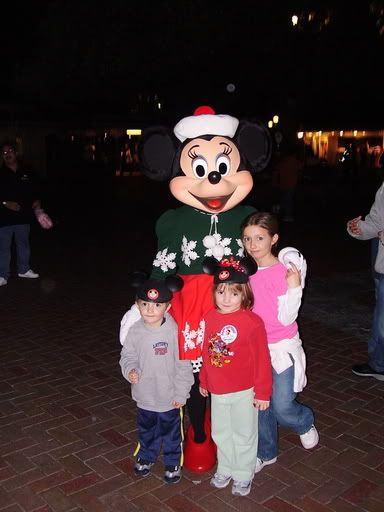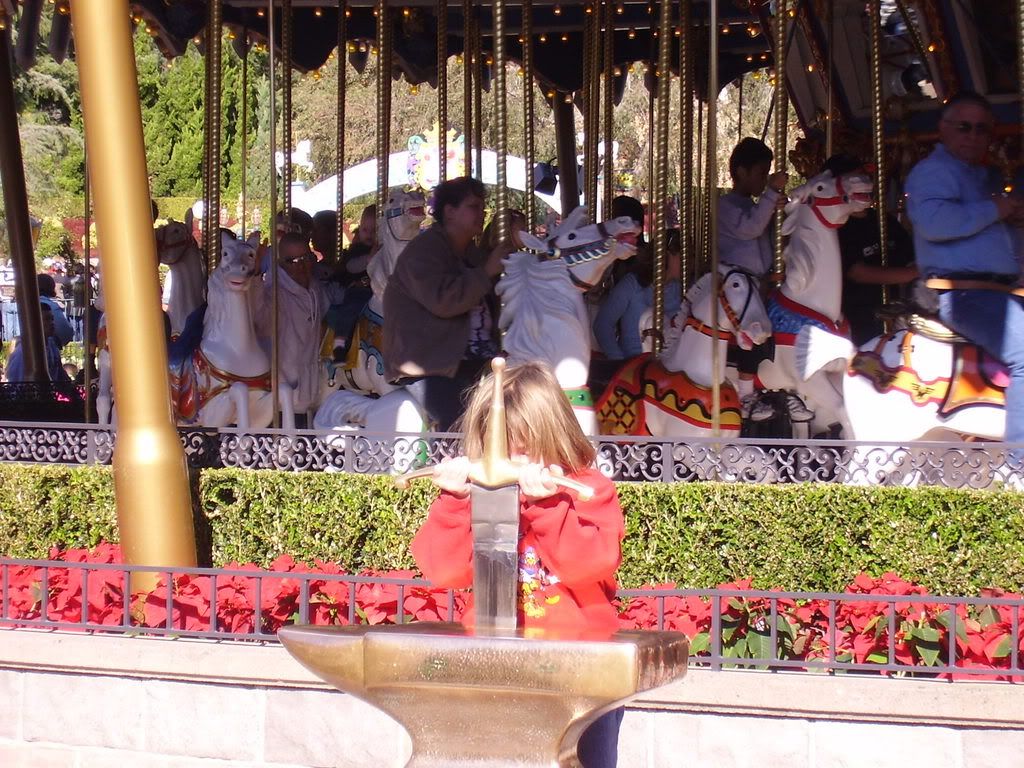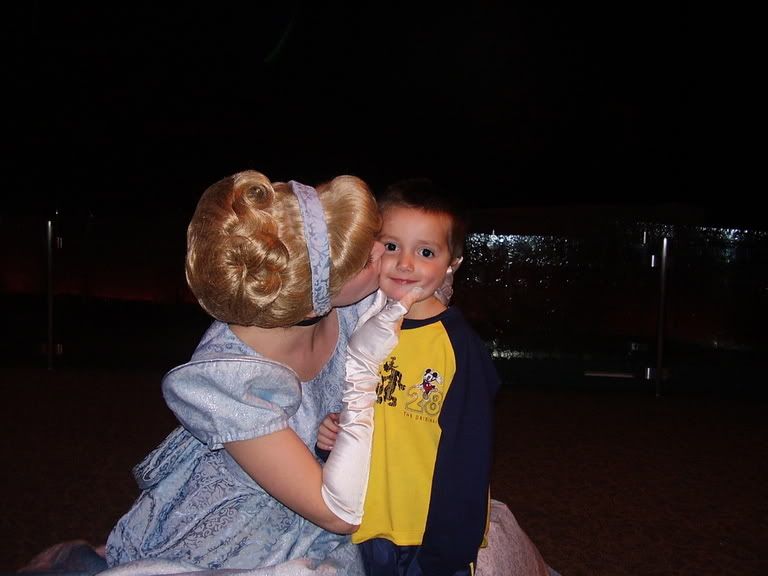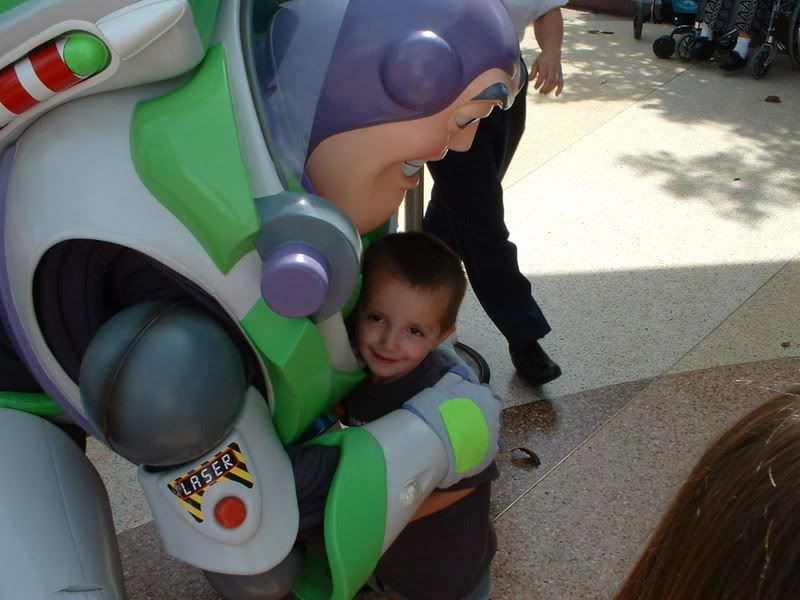 Continued in next post.....