Wolfgang Puck-dinner
Wolfgang Puck Café is usually a great bet for us. We experienced slow service once, but other than that the place has treated us very well. The menu has salads, sandwiches, pastas, pizza and sushi, so there are plenty of choices for everyone even picky ones! I think it rains every time we come here, but at least we were inside and they could seat us early.
Joe came right over to the table after we were seated in introduced himself. He took our drink order while we perused the menu. I cannot pass up an opportunity to have my favorite yellowtail tuna nigiri style. Nom Nom! It took me a while before I had the desire to try the raw fish, fish egg kind of thing, but now I really enjoy it. If you steer clear of the rolls with mayonnaise based sauces and cream cheese, it can be a relatively healthy meal. In the meantime Joe brought by some house bread focaccia with butter.
I rarely get a craving for, but chicken and mushroom Alfredo was standing out for me. Apparently I wanted carbs! The pasta had roasted chicken, sautéed mushrooms tossed with a creamy parmesan sauce and topped with goat cheese. It was good and the serving size was ginormous, so if you have a smaller appetite, consider splitting with someone. I really liked the goat cheese and mushrooms together.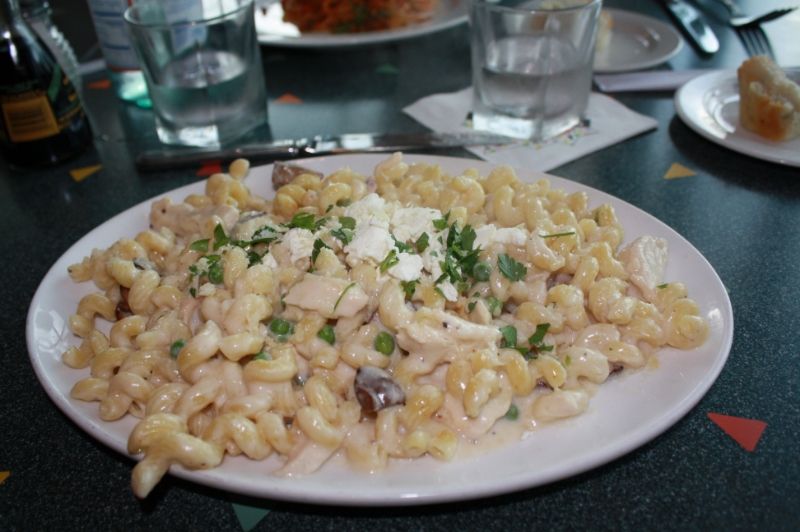 My mother had the spaghetti Bolognese, which is a favorite of hers. This one was a little lighter than most, some versions add heavy cream at the end, but this one had a thick meaty tomato sauce that wasn't densely rich. She enjoyed it, but didn't come close to finishing it.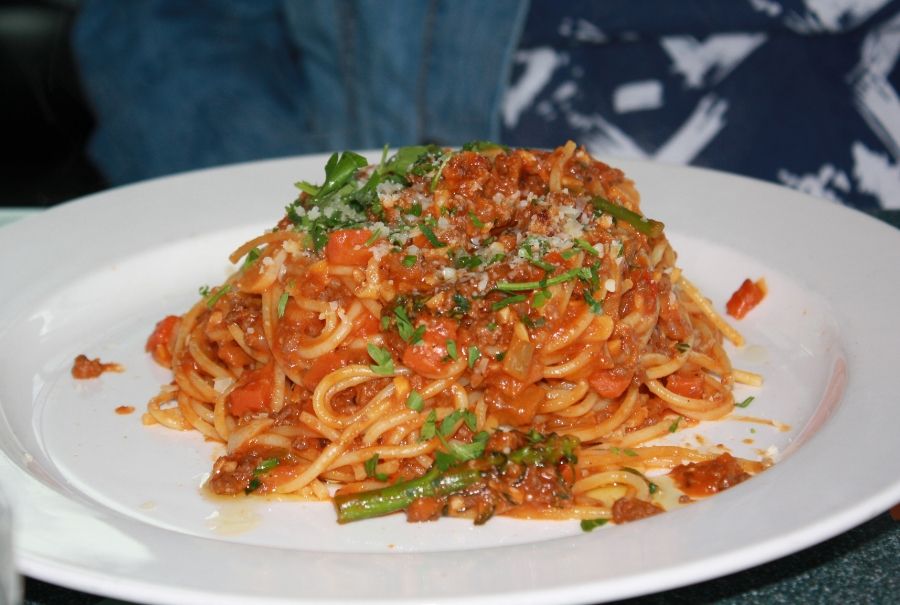 Dad had the simple pepperoni pizza with piquillo peppers, salami and sopressata. Pizza is all very good here and tonight was great too. Food was great, service was great, overall a great experience.
5 stars- Excellent