A Few of My Favorite Things, A Race, & Scrapbook Pages Too!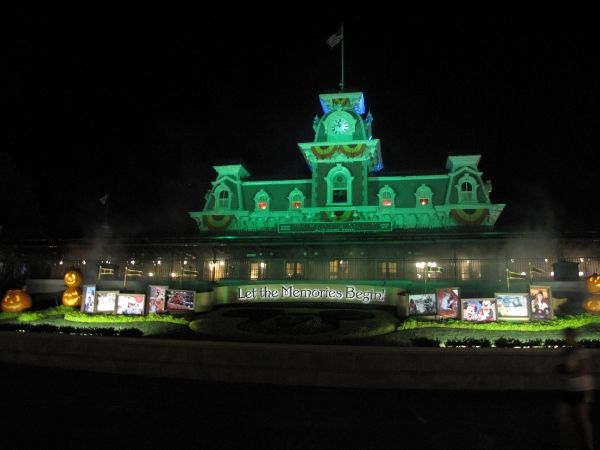 This TR is going to be a little different than other trip reports. One of the things I enjoy most about planning at trip to WDW is thinking about all the things that I looking most forward to. My plan for this TR is to start off getting us to WDW and then switch from we did this, then we did this to going back through my PTR list of the things I was looking most forward to on my trip and reflect on those things& and then get us home again.
My Favorite Things:
28. Tonga Toast at Kona Café
27. Expedition Everest (EE)
26. Mickey Bar
25. Rock 'n' Roller Coaster
24. Boma/Animal Kingdom Lodge
23. Tower of Terror (ToT)
22. Fall Funnel Cake at Sleepy Hollow
21. PeopleMover
20. Be Our Guest (BOG)
19. Caribbean Beach Resort
18. Fall Decorations & Stroll down Main Street
17. New Test Track
16. Tusker House
15. Philharmagic
14. Villain Party
13. Wizarding World of Harry Potter
12. Haunted Mansion & Magic Shots
11. Food & Wine
10. Hidden Mickey Search (Replaced by Akershus)
9. Butter Beer
8. Air Supply
7. MNSSHP
6. New Fantasyland
5. Dole Whip
4. Parades...Headless Horseman
3. Wishes
2. 2 Castles...okay make that 3
1. Finishing the Tower of Terror 10 Miler
So get ready to experience A FEW OF MY FAVORITE THINGS&Disney Style...and LET THE MEMORIES BEGIN!