Welcome to my dining review! First, to explain the title - we stayed at AKL and tried a lot of the food there. We were supposed to do all of the places but unfortunately never made it to Sanaa. But we did try Boma, Jiko, and the Mara! Plus, we did the Wild Africa Trek during our trip and got that yummy African inspired lunch too! We were in Disney for 5 days mainly for a friend's wedding, but we decided to start celebrating our anniversary early as well! So let's get down to the business... here's where we ate:
Where We Ate:
Airport Food
The Mara
Cosmic Ray's
Splitsville
Wild Africa Trek
Jiko
Boma - breakfast
Disney wedding food!
Illuminations dessert party
Tokyo Dining
About Us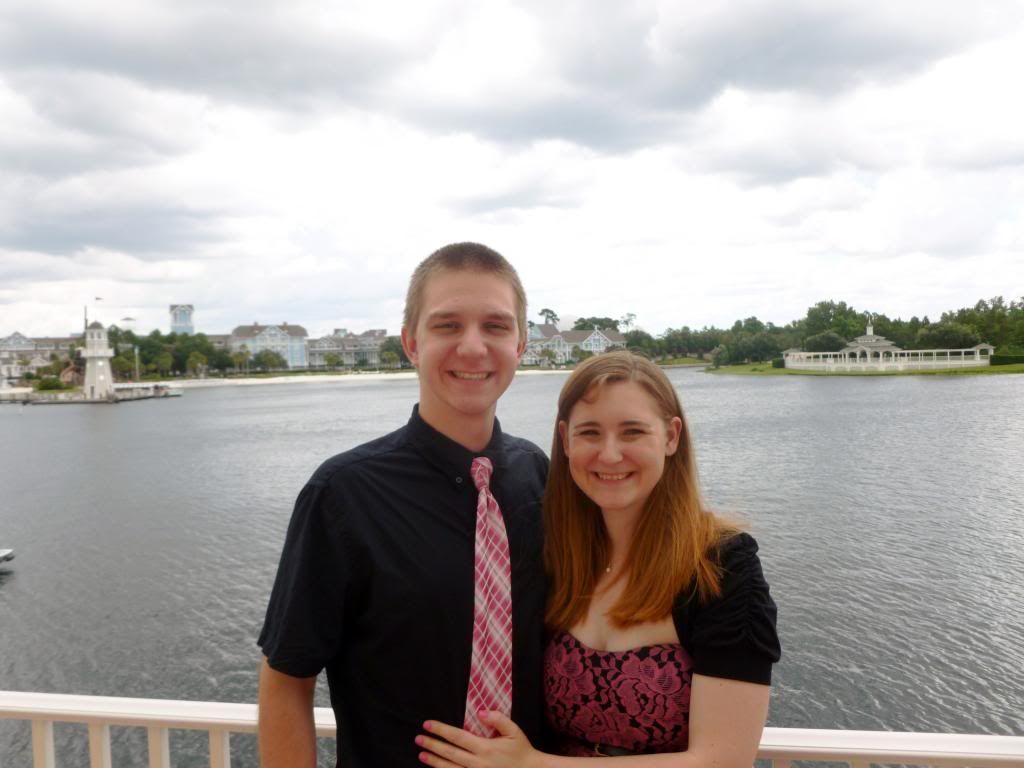 It was me and DH on this trip, as well as a few friends that we met up with along the way! You can learn more about our personal lives in over in my TR, but as for our food preferences - we are both pretty adventurous eaters. We like to try different cuisines and are really into African/Indian, so we took advantage of staying at the Animal Kingdom Lodge to try a lot of food there. We also love Japanese so Tokyo Dining was a must. Unfortunately, just a few weeks before we left DH had a pretty bad allergic reaction to something. We don't yet know what it was, and he couldn't get an appointment with an allergist right away. But given the fact that we had been to Red Lobster the evening of the incident, we thought it best if he avoid seafood for awhile
Which is a total bummer because seafood is probably the thing we both love most! In fact, if you go and look at our honeymoon dining review you can see that it was titled "Honeymoon Lovers and Seafood Lovers." So that was a bit of a challenge for him!