I'm very excited to finally be posting my trip report from my August 2013 trip! I went for a few days with my husband to go to a wedding. It was a jammed packed 5 days, but we got to do some truly incredible things. Here's just a sample of what you can expect:
-One of the best character meet and greets you'll ever hear about!
-a bachelorette party in Magic Kingdom, Splitsville, and Universal CityWalk
-Wild Africa trek
-Anniversary photo shoot at the Art of Animation resort
-an amazing dinner at Jiko
-a gorgeous Disney wedding that was a complete blast!
-a private Illuminations dessert party
-a fun lunch at Epcot with friends before heading home
Sound like a good time? It was wonderful! I hope you'll be following along with me!
Table of Contents
My Worst Travel Experience
Magic Kingdom Morning
The Best Character Meet and Greet!
Bachelorette Party
Wild Africa Trek
Anniversary Evening
The Wedding Ceremony
The Wedding Reception
Illuminations Dessert Party
Epcot
About Us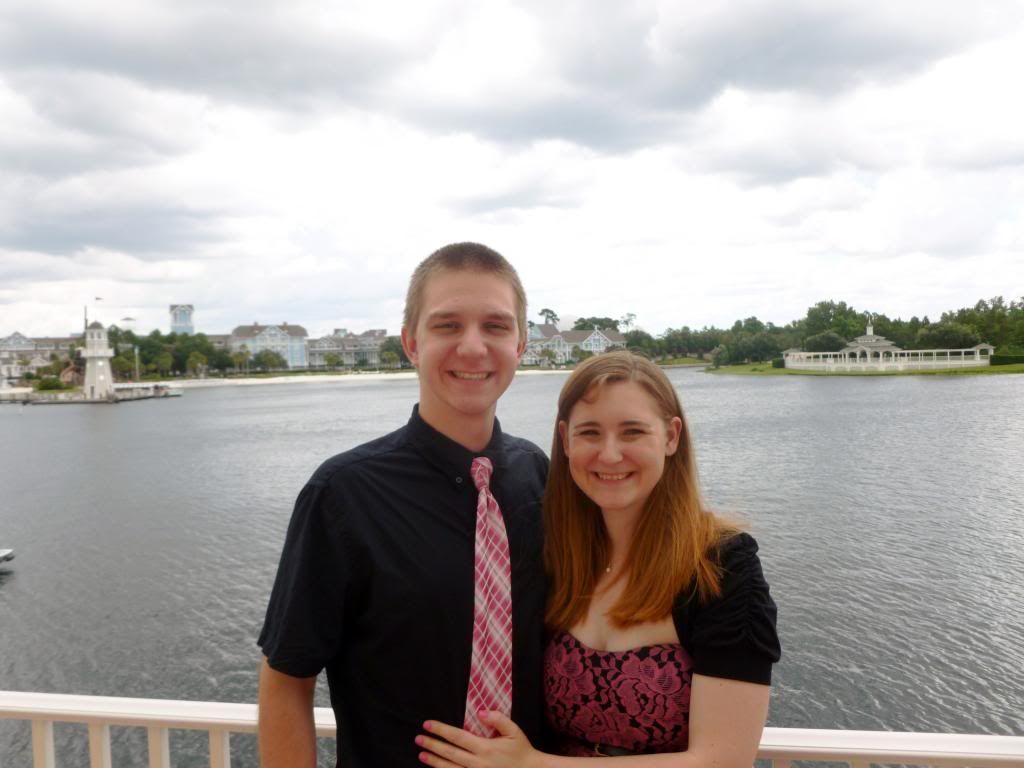 This is me and DH! We've been married for 2 years, and we had our honeymoon in Disney World. I'm much more of the Disney fanatic, but he enjoys it too. I am currently working as an SAT tutor, and I just got my masters in library science so I'm looking for a job in that field. In my free time I also do theater, I write, and I have my own Disney blog (
www.disneyinyourday.com
) DH is a software engineer who loves video games and is in the process of creating his own video game.
The Accommodations
For this trip we were staying in Animal Kingdom Lodge, thanks to a family member's DVC! We had a studio in Jambo House with a savanna view.
We were so excited to leave for this trip! Unfortunately, our first day of traveling was probably the worst travel experience I've ever had in my life...