Hey Everyone !! Welcome to my trip report!! Thanks so much for following along.
Introduction
Here are the details:
When:
August 30 – September 4, 2013
Where:
Beach Club Villas
Who:
Susan (me)
– 45 years old. I design irrigation systems for a Landscape Architect. I just love Disney and I am always counting the days between trips.
DH
– Let's just say he is older. He's in upper management at a chemical company and he moans about the Disney obsession sometimes, but he always has a great time and looks forward to our trips.
Here's a photo of us that was taken on our cruise last year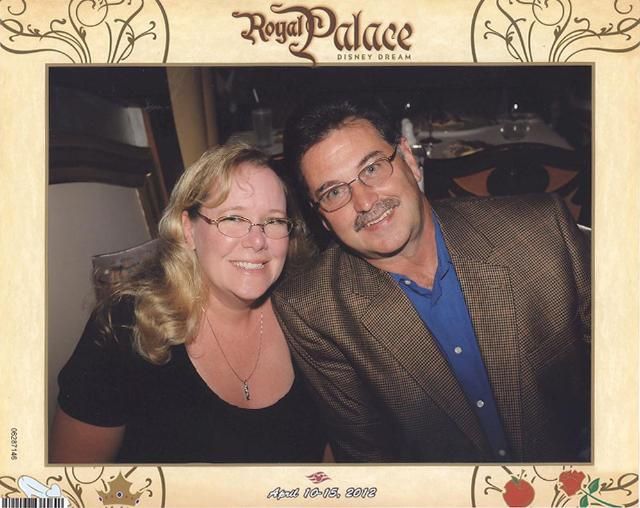 DS14
– Sadly, he is becoming bored with Disney and wants to venture over to Universal for some scarier rides. He had a good time though and he bought some Disney themed items so all is not lost.
Here he is. He's a stinker. He was trying to not to smile in this photo. Also, he spent most of the trip with his ear buds in listening to music. It drove me crazy, but DH said he was behaving, so chose your battles, I guess.
DD10
(soon to be 11) – She still loves Disney as much as I do. She can't get enough and I think out of all of us, she had the most fun this trip.
I hope you all will enjoy reading and please stop in and say hello !!
Susan