Hello all and welcome to my first PTR!
I am a little nervous about starting one, but I am so excited for my trip and who else would understand but my fellow DISers!
So first a little background on myself! My name is Alexis
I am 25 years old and work full time doing finance/HR related things for a finance recruiting website. I visited WDW twice as a child- once when I was 5 with my parents, and once for a day trip when I was 9 with my mom, grandma, and uncle.
Though I've always loved Disney and dreamt of the day I could go back, it was never in the cards! That all changed last summer when my friends and I took a trip to the west coast and incorporated a day trip to Disneyland into our itinerary.
Here I am with Minnie at California Adventure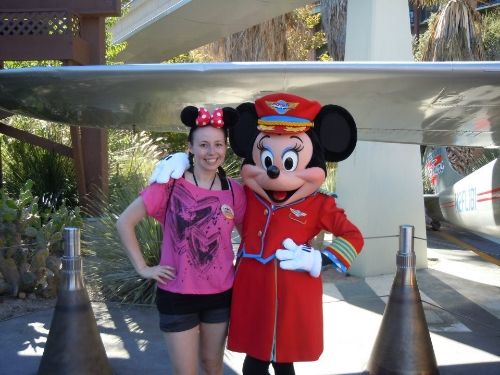 We had a BLAST and though one day wasn't nearly enough, I was hit by the Disney bug HARD. And as I've learned, the best way to get over the post-Disney blues is to plan another trip! Therefore, I ended up planning a WDW trip for myself & DBF for January 2013. It was our first "big" vacation together and also DBF's first time on a plane! He survived haha and we both had a great time!
Here I am on that trip (In front of one of my favorite rides
)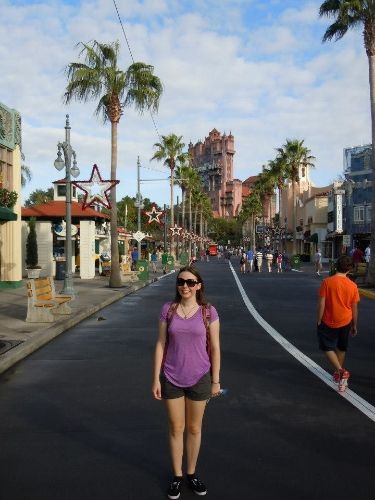 Now while planning the January trip, I already had it in my head that I REALLY wanted to go in October for MNSSHP, as well as F&W, and I REALLY wanted to go with my parents. Once I came back from the January trip, I knew I had to go back in October and didn't think I could bear to wait until 2014! So after lots of discussions with my parents, they agreed!
I hope I'll have some readers to follow along with me as I share my plans for October 2013!