Do you still have to get in line super early for lunch at BOG??
---
Has anyone gone lately??? We are going back to Disney in Aug. and might try it for lunch. When we were there in March over spring break...the line was always longggg.
__________________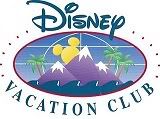 DVC MEMBERS SINCE JAN. 2007
March 15 BCV/SSR Aug 14 OKW/SOG Aug 13 OKW/Providence Golf Club Villas March 13 SSR/AKV July 12 BLT/SSR May 12 SOG March/April 12 Windsor Hills
Jan. 12 VWL (1/20-1/28) Jan. 12 POR (1/6/-1/11) Jan. 11 OKW July 10 SOG/SSR/VERO July 09 POLY/BCV/AKV Jan. 09 OKW Nov. 08 SSR/ASMU MVMCP July 08 OKW/BCV Jan. 08 SOG Nov. 07 SSR MVMCP Aug. 07 SSR/BWV P&PP Jan. 07 SOG BECAME DVC MEMBERS!!!
Nov. 05 SOG/CSR Jan. 05 SOG Nov. 02 CR May 98 Poly May 95 SOG Dec. 93 CR Dec. 92 CBR July 92 Dixie Landing First Family Trip Off Site 87,86,82 (Single With Friends)