I just got back from my very first solo trip to Disney World and it was incredible! I did meet up with friends a few times while I was down there, so I wasn't totally alone the whole time, but I did get to spend some quality time with myself while I was there
At first I was hesitant about doing table service by myself, but then I decided I enjoyed it so much and who cared if I was alone! So I ended up doing a mix of counter service and table service.
I was also lucky enough to attend the Disney wedding of one of my friends while I was down there, so I can also give you an inside look at some Disney wedding food - and a Fantasmic dessert party!
Where I Ate
Of course this is what you're most interested in - the food!
Wedding Lunch Buffet
Fantasmic Dessert Party
Cape May Cafe Breakfast
Boma
Katsura Grill
World Showcase Snacks
Via Napoli
Splitsville
Plaza Restaurant
The Mara
Tomorrowland Terrace
Also look for snack reviews along the way!
About Me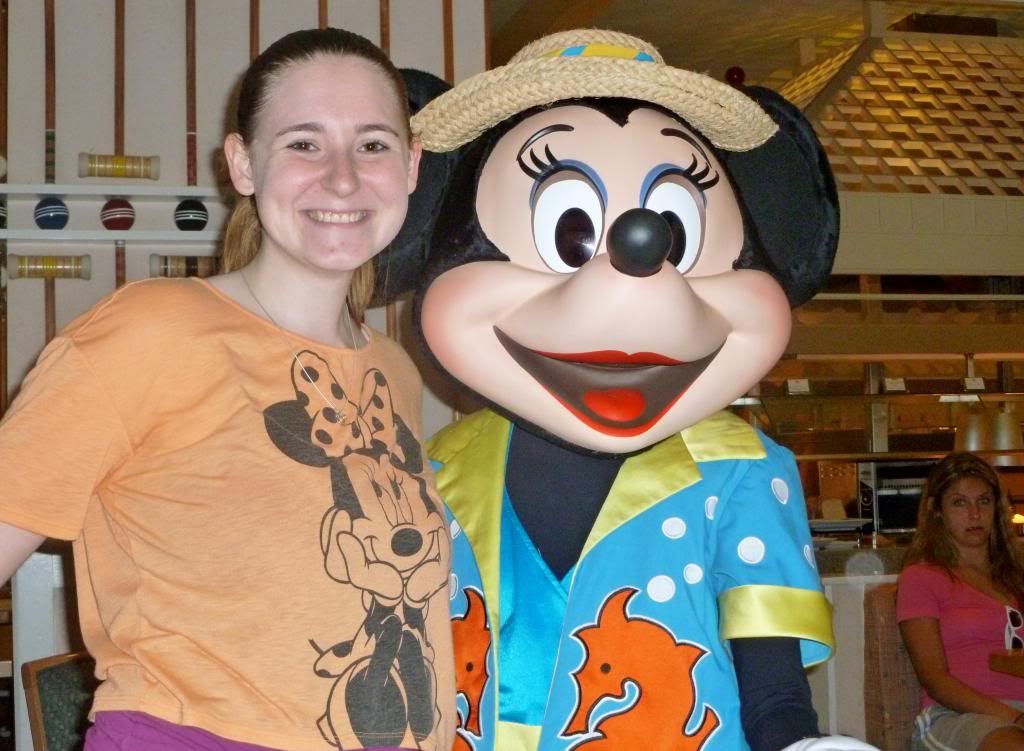 Briefly about me - My name is Becky, and I'm 25 years old. I've been married for almost two years, but I had to leave my husband at home for this one since he couldn't get the time off from work. I was actually really excited about trying a solo trip. I would get to do things that I wanted to do at my pace, and I would also be able to meet up with some of my friends down there. I currently work as a tutor, but I recently finished my degree in library science and I'm looking for a job as a children's librarian. I also do theater (currently in a production of Jekyll and Hyde), and I like to write (just finished a children's novel that I'm sending out to agents now).
In terms of food, I'm not too picky. I love pasta and seafood, but I don't really care for marinara sauce. I will eat almost anything, though I tend to lean more toward "lighter" choices like fish, chicken, or vegetarian food (I rarely eat beef, though I do enjoy it on occasion!). I also enjoy a lot of ethnic foods, like Japanese, Indian, Thai, and African.
The Savings
I'm an annual passholder, and I have Tables in Wonderland. This was my 3rd Disney trip this year, so I've been keeping a running total of how much I've saved with my TiW card so I know the full value I got out of it! So far this year, prior to this solo trip, I saved $161.18. So although I didn't add a lot to that number this time, it is definitely paying off for me!
Thanks for following along! Also if you're interested, I have a full trip report of my solo adventures here:
http://disboards.com/showthread.php?p=48890650