Hey everyone! I'm very excited to share my trip report about my solo trip to Disney! This trip was planned a bit last minute - I only booked it about a month before I went. All the pieces sort of fell in place for it to happen. I already had an annual pass, and a family member offered me a DVC reservation that he wasn't going to use for free. So all I really had to pay for was my flight and food. Considering I had a $200 Disney gift card from my graduation that should cover food, I was in! It was also timed so that I could attend the wedding of two of my friends getting married down there, and I was super excited to be there for that.
Table of Contents
The Wedding
Checking in and the Fantasmic Dessert Party
Magic Kingdom Morning and Cape May Cafe
Animal Kingdom Afternoon
Epcot Morning
Epcot Afternoon
Animal Kingdom morning and Splitsville
Magic Kingdom Evening
Hollywood Studios Morning
The Best Way to End a Disney Trip
The End
About Me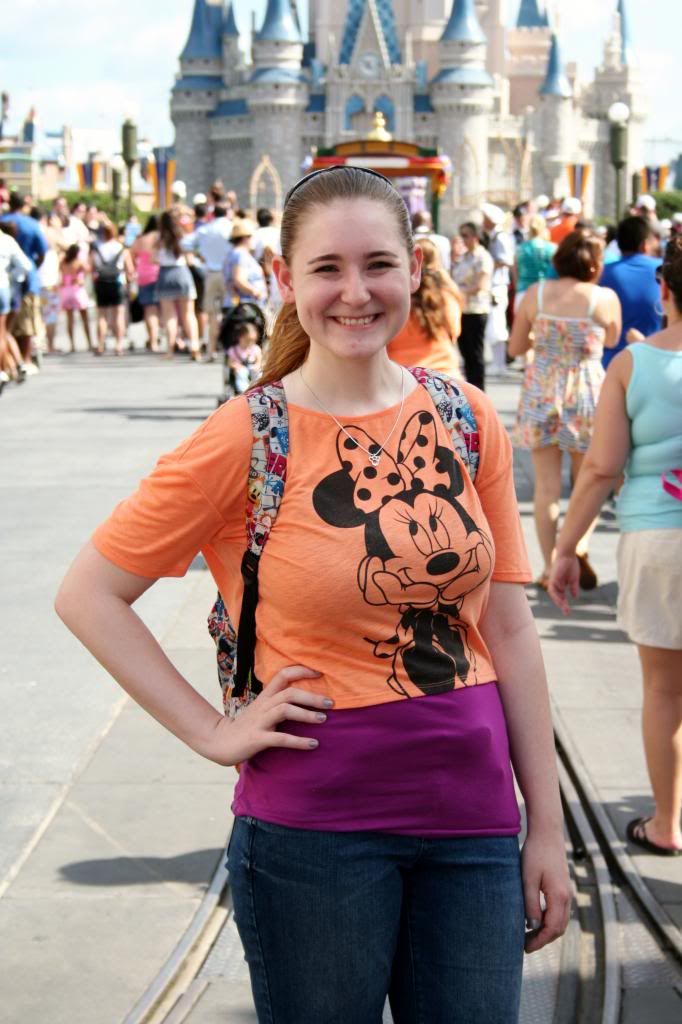 My name is Becky, and I'm 25 years old. I've been married for almost two years, but I had to leave my husband at home for this one since he couldn't get the time off from work. I was actually really excited about trying a solo trip. I would get to do things that I wanted to do at my pace, and I would also be able to meet up with some of my friends down there. I currently work as a tutor, but I recently finished my degree in library science and I'm looking for a job as a children's librarian. I also do theater (currently in a production of Jekyll and Hyde), and I like to write (just finished a children's novel that I'm sending out to agents now).
The Trip
I was in Orlando from Wednesday, July 26th-Tuesday, July 2nd.
The Accommodations
I was super stoked to be staying in Animal Kingdom Lodge for this trip with a Savannah view. It was in Kidani Village since it was through DVC. I'd never stayed there before (the only on property places I've actually stayed is Port Orleans Riverside, Old Key West, and Caribbean Beach), and I was really looking forward to it!
The Schedule
The highlight of the trip was definitely going to be the wedding. Other than that, since I was flying solo some things were up in the air. It was also the first time I wasn't limited to one park per day - before I had the AP we never got park hoppers, and even with mine I always travelled with people that had one day one park tickets. But I had a basic plan in my mind before the trip:
Thursday - wedding stuff all day
Friday - Animal Kingdom
Saturday - Epcot
Sunday - Magic Kingdom
Monday - Hollywood Studios
Things definitely got shaken up a bit thanks to plans changing, but it all worked out really well for the most part! (Except for Hollywood Studios. That was not the best experience, but I'll get to that!)
Thank you for anyone joining in! I can't wait to tell you about the amazing time that I had!