Grab a water bottle, throw on your sweat bands, and lace up those sneaks' because we've got 19.3 magical miles ahead of us!
That's right, folks! The DISters (DIS sisters- disneyhorselover and I) are back running the Walt Disney World Enchanted 10k and Princess Half Marathon (together known as the Glass Slipper Challenge) and we're inviting you to join us! Whether you'll be earning your own pair of glass slippers, or reading from home, sit back, relax and enjoy the run!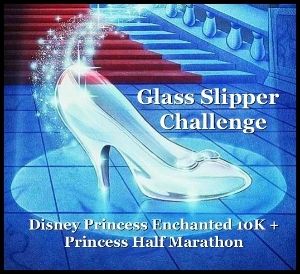 For my new friends, I'll do some introductions!
Meet Emily: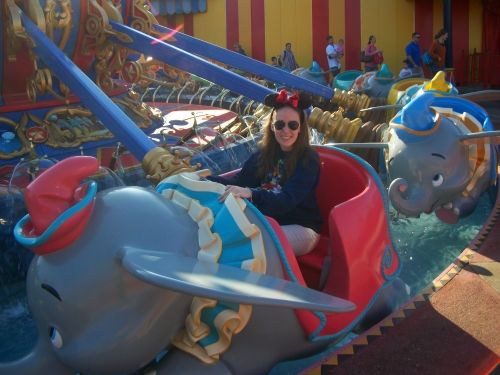 I'm 20 years old and I love Disney, running and crafting.
I wasn't raised in a Disney-or-die family but have grown to love the parks over the past 3-4 years. I've traveled twice as a kid, and once this year with my sister. I hope to continue to see the World annually over the next couple of years! I especially love planning my fantasy Disney vacation with my sister. Growing up, I always loved to watch my beloved Disney VHS, especially the Little Mermaid!
I'm not narrating this PTR/TR alone! My partner-in-crime is my DSis Caitlin, whose joining me for the ride...and the run! All of her writing will look like this.
Meet Caitlin: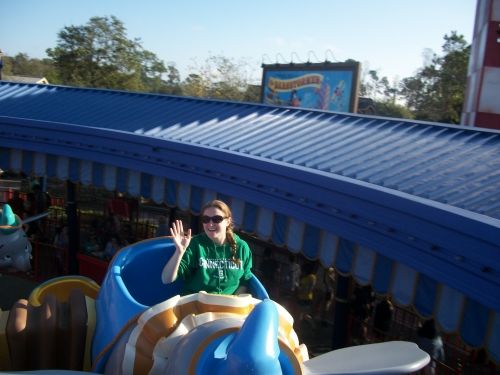 Like Emily, I also enjoy Disney and running, but rather than crafting, I'm much more likely to be found on the back of a horse. I am lucky enough to have my dream job, training horses for a living. My favorite Disney movie changes from week to week, but the main stays are The Lion King, and more recently, Tangled.
I can't quite remember when I got bit by the Disney bug, but I went once as a child and then started going again when I was in college, and have been fortunate enough to travel to Disney several times over the past few years, though not as frequently as I'd like!
This trip we'll be traveling with our mom (DM, I suppose), and Caitlin's friend R.
Meet Mom (aka MJ):
Mom likes a good vacation- no matter where it is! She also loves to read, and reads over 70 books each year (yes- she actually counts!)
She first visited Disney with DDad on their honeymoon over 25 years ago. Though MJ doesn't love Disney quite like DSis and I, she tolerates our obsession and is very excited about going on a girl's trip! She won't be running but is excited to cheer us on with a sign and her Mickey clappers.
Meet R: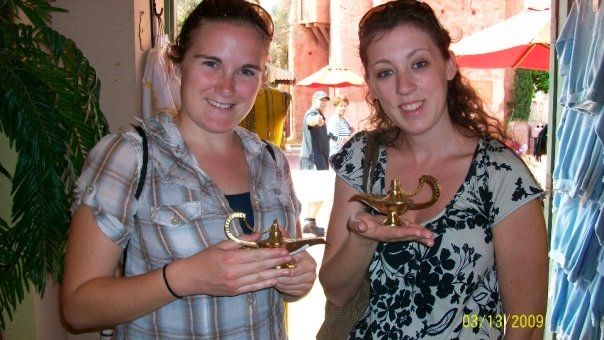 R is my best friend from college. She didn't go to Disney for the first time until she was 21, when we went for senior spring break. Since then, she has also fallen in love with The World, and has been able to go for a few more day trips since interning and then moving to Florida. Since we first booked, R was accepted to Vet School out of the country and now will only be able to cheer us on in spirit!