HEELLLLOOO Disboards!
We finally have solid plans for our next Disney trip! After PLENTY of changes and moving thing around this trip is going to look a lot different than we first intended it to look. But thats ok, because its still a vacation and its still Disney, right?
I guess I should introduce myself. My name is Stephanie and I am a Disney vacation enjoyer extraordinaire. Just like yall fine folks, I love everything Disney! I have been visiting The World since I was a little girl and it always brings me happiness and draws out my inner child (I promise it doesnt take too much coaxing for that to happen).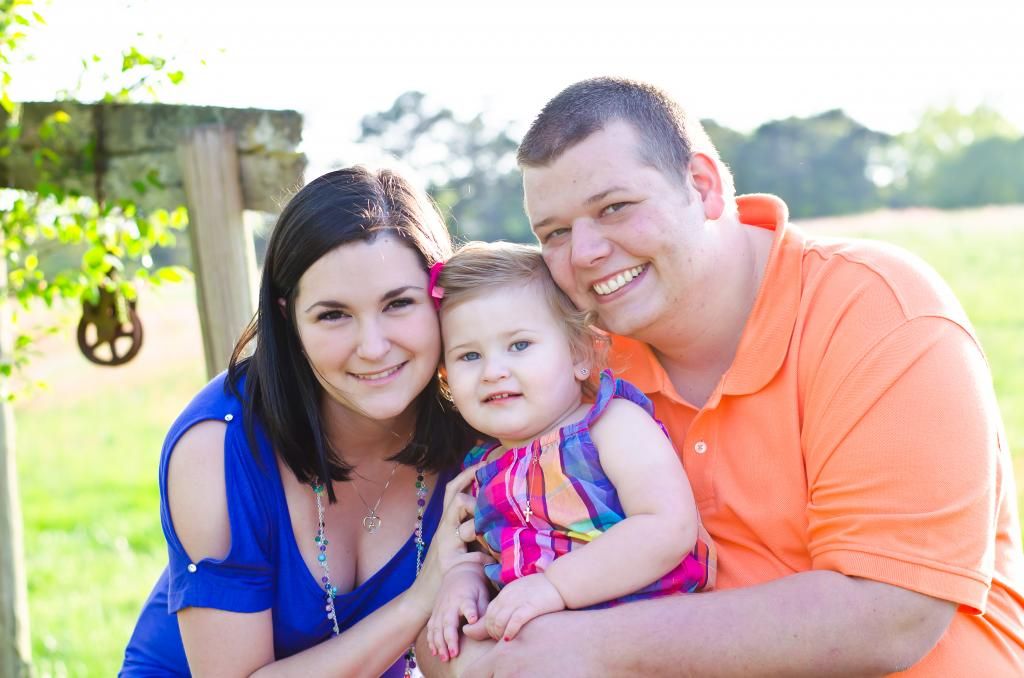 My DH, Jonathan, is also a Disney lover. He will tell his friends and anyone who knows him its because he is an engineer at heart and he just enjoys the extreme amount of thought that has gone into all of the details. But I will tell you he loves the delicious food, the awesome rides (even IASW), the resorts, and yes, even the character interactions. He is my Commando Disney planner with Excel spreadsheets and all. I wouldnt have it any other way.
Hes actually the one that introduced me to The Dis during one of his planning sessions.
Then there is my sweet Sloan. She is a 15 year old stuck in a 2 year old body. She loves Mickey Mouse, Imagination Movers (mommy loves them too), and Jake and the Neverland Pirates! We took her on her first trip in September 2012 where she had a blast and now she is hooked! (insert evil laugh here)
If you would like to read about that trip you can find it here in my first ever TR called
WDW Veterans and The Trip of Firsts! Theres a First Time for Everything
.
Now on to the good stuff! Im sure you would like to know the details. We have finally nailed down the particulars. This usually is the hardest part for us and takes a lot of research and discussions.
We will be staying at Coronado Springs from November 23rd to November 29th. Yay for a Thanksgiving trip! I am thrilled to be going at this time. The last time I have seen the Christmas decorations up was when I was a child so I cant wait to really be able to explore.
Jonathans parents and sister and brother-in-law will be joining us up until the 26th. Thanksgiving Day and the following Friday will be just me, Jonathan and Sloan which, Im not gonna lie, Im kinda excited about! (I know that sounds super anti-social, but its been quite a year with family junk and I think it will be good for us!)
Side Note: This also kinda explains my title for the PTR. Since we like to plan everything out and others (my sister in law) love to chase the wind, the planning process has been a little difficult. But we have come to an agreement that since this is our vacation for the year and anyone else who comes, have already had their big vacations, it is ours to plan! At least that is the polite and Disney friendly version of the story. You get the idea.
Back to the trip: I have never stayed at Coronado so Im excited to check it off of my list. Jonathan has, but he really enjoyed it before so hes excited to stay again.
We are actually going to do a non park day for Thanksgiving Day. We have never done this before and Im looking forward to it. On our last trip this is when Sloan started to really get tired. So a rest day is exactly what we need! Plus, with it being one of the busiest days of the year, I think it will prove wise.
Any tips, input, or observations are welcome here so please feel free to let me know what you think! And Jonathan is reading too. Like I said, he is the original Dis-member of the household. (Even though, I'm a little more active. He's a lurker)
Update Links:
Where are we eating?
Finalized ADRs YUM!
Dining Change and Personal Update
BIG HUGE NEWS UPDATE