I am super excited to be writing this pre-trip report!! My friend Martin, who has been my penpal since my senior year of high school, will be taking a Disney trip with me! I got an email from him about a week ago stating that he received a scholarship to attend a conference in Orlando, and would like to stay for some extra days to do Disney! Since he knows I'm such a big fan he's invited me to come along, and plan the trip because he knows I'll be good at it
About Us
I'm Becky, 25 years old and married for about a year and a half now. Unfortunately my husband will not be able to join us on this trip because he won't have any extra time off from work. I recently finished my master's degree in library science and am looking for a job as a children's librarian. In the meantime I work as a tutor and a camp counselor. This trip will be my 5th Disney trip of 2013... I'm in awe of how lucky I am to be able to go so many times in one year!
My friend, Martin, 24 years old. He was born and raised in Norway. A few years ago he got into medical school in Poland and is still working on his program there. We met when I was 18 from an internet penpal site and started emailing. When I got married I sent him in invite, not thinking he would actually come but that he might like to see it. Well, he actually planned a trip to the US to be there! That was the first time we met in person, and this Disney trip will be the second. But we'll have known each other for almost 8 years at that point!
Here's a picture of us from my wedding: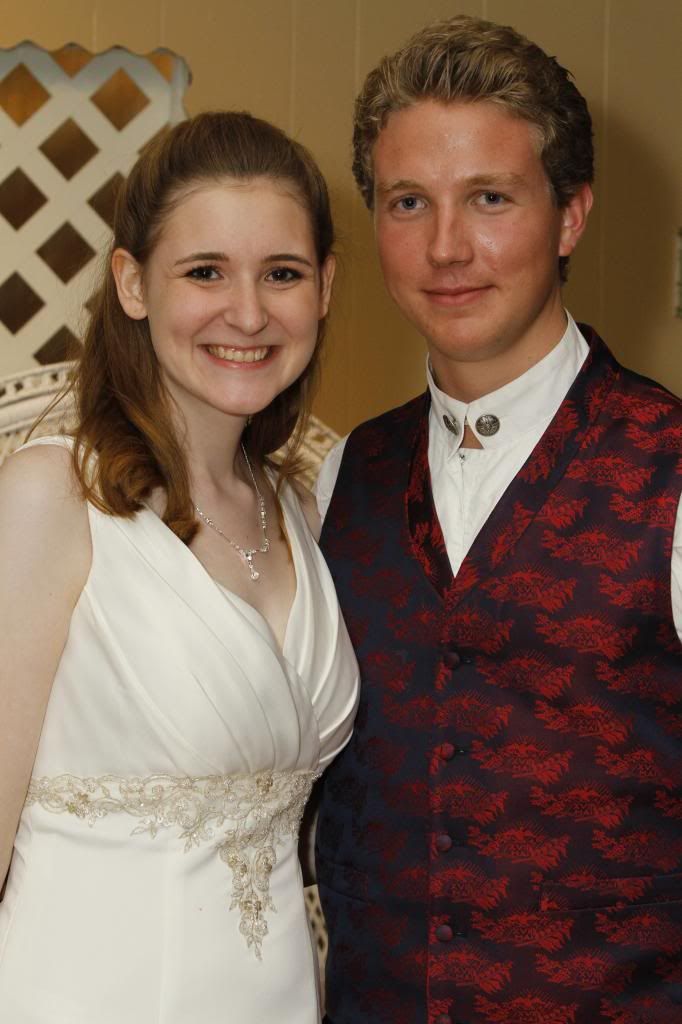 When We're Going
Because we're working around the conference that Martin is attending, our dates are not flexible. We'll be in Disney from December 11th-16th. However, I'm excited! I've never been to Disney in December and I've heard beginning December is still slow, so hopefully we won't be battling too many crowds.
First Timer!
One of the things I'm most excited about is experiencing Disney with a complete first timer. He's been to Disneyland Paris 3 times, but knows nothing about Disney World. I think it's going to be really cool to experience it through his eyes.
More info coming soon!