Today was a rest day. No getting up early, no rushing about, bliss!
Karl and I had a lie in until about 10 and then took a wander over to the onsite Starbucks for a hot chocolate and a double chocolate muffin! Cue me feeling sick from the mega chocolate overload!!
To be honest, for you reading this today would be a bit of a boring day. We didnt do anything apart from sunbath and swim in the pool. It was MEGA hot so after a few hours swimming we decided to go and buy some lunch from the shop. We had a big bag of cheeeeesy Cheetos to share and a hoagie roll with cheese and ham and sat in the lovely air conditioned bar to eat it!
Karl and I splashed about in the pool for a few hours and watched the baby lizards eating things around the pool. We must have sat there for AGES as I started to notice my shoulders were stinging...
We called it a day around about 5:30 and went back to our room to get ready to go out for food. When I got back to the room I looked in the mirror and saw the top half of my body was VERY red! Karl and I had both caught the sun that day! Karl's face was a lovely shade of brown along with the rest of him but when I looked closer in the mirror I noticed my face was STILL WHITE!!!
This always happens! Karl catches a lovely tan and my face and legs stay white! Ggggrrrrr! I knew this was what I had to work on from now on!
At about 7:30 we went for food. We had known exactly where we would be going as we had planned to go here even before we got to Florida
Yeah booooooy!
We walked through CityWalk which was alive with music and happy people and it was amazing! When we walked in to the Hard Rock Cafe we couldn't get over how BIG it was and how much memorabilia was stuffed in to it!
We decided we would have food first and then spend time walking around looking at everything!
The food was INCREDIBLE!!! Karl and I both had pulled pork BBQ burgers (Karls had added crispy onion...oh my gosh!)
WOW!!
All the staff here were amazing and the service was fab. Couldn't find a fault with the food and the overall experience, absolutely a must if you are visiting!!
After letting the mammoth amount of food settle we paid the bill and started to look around all the memorabilia. (Sorry, a little picture heavy. There was just TOOOO much to photograph!)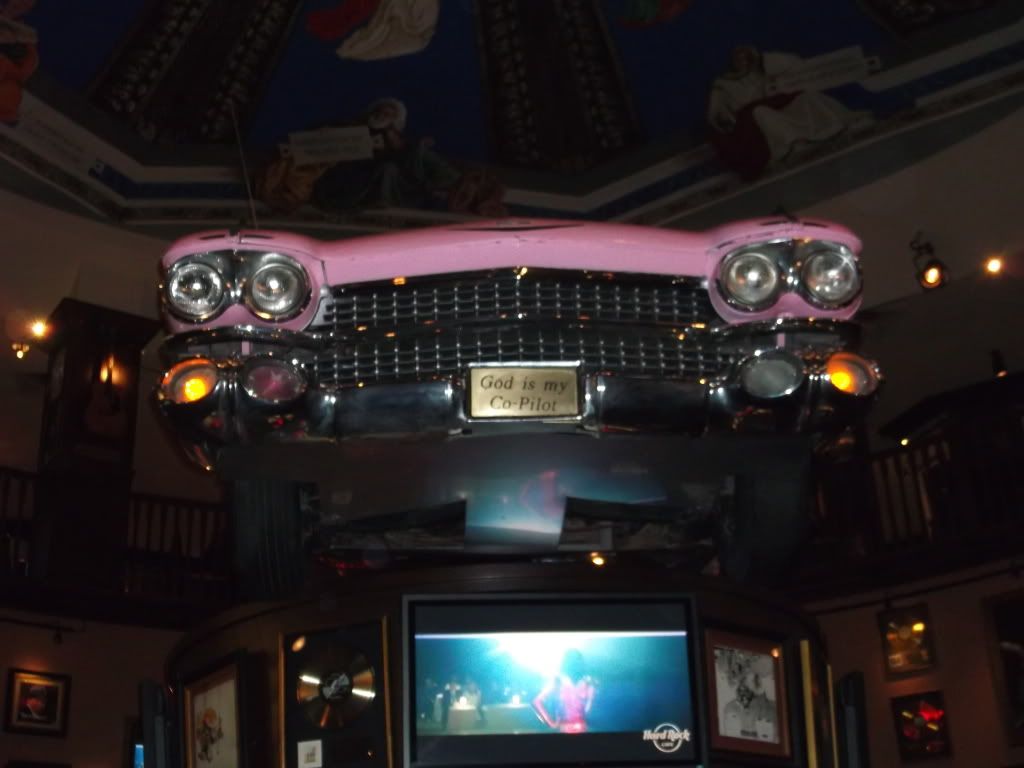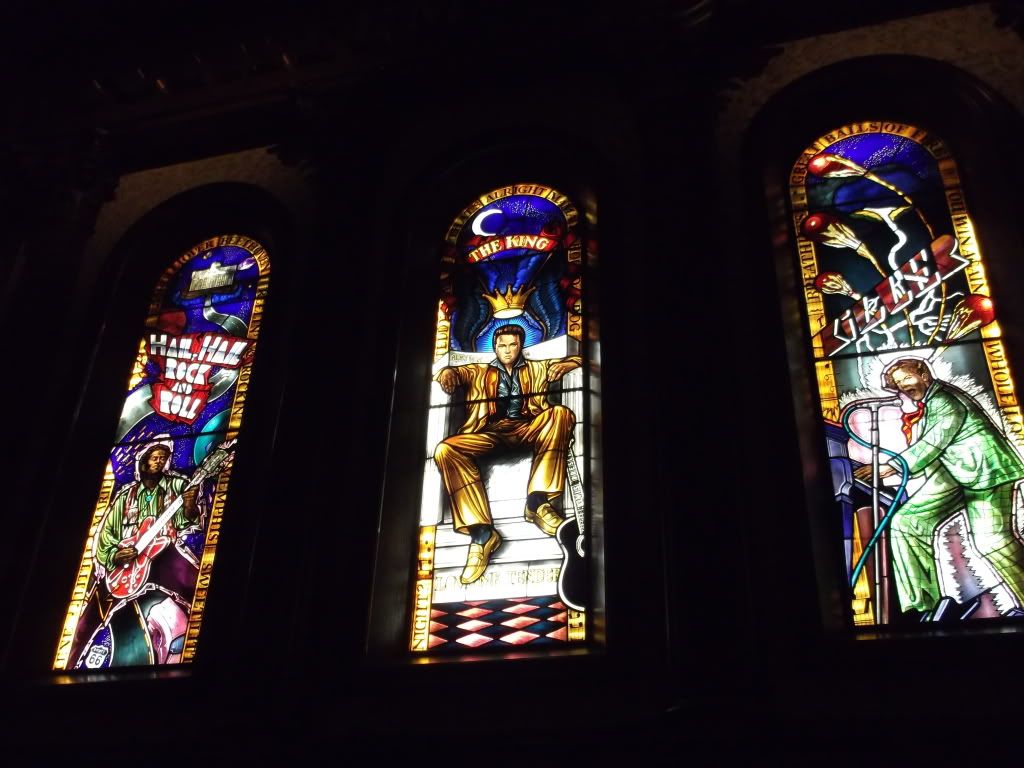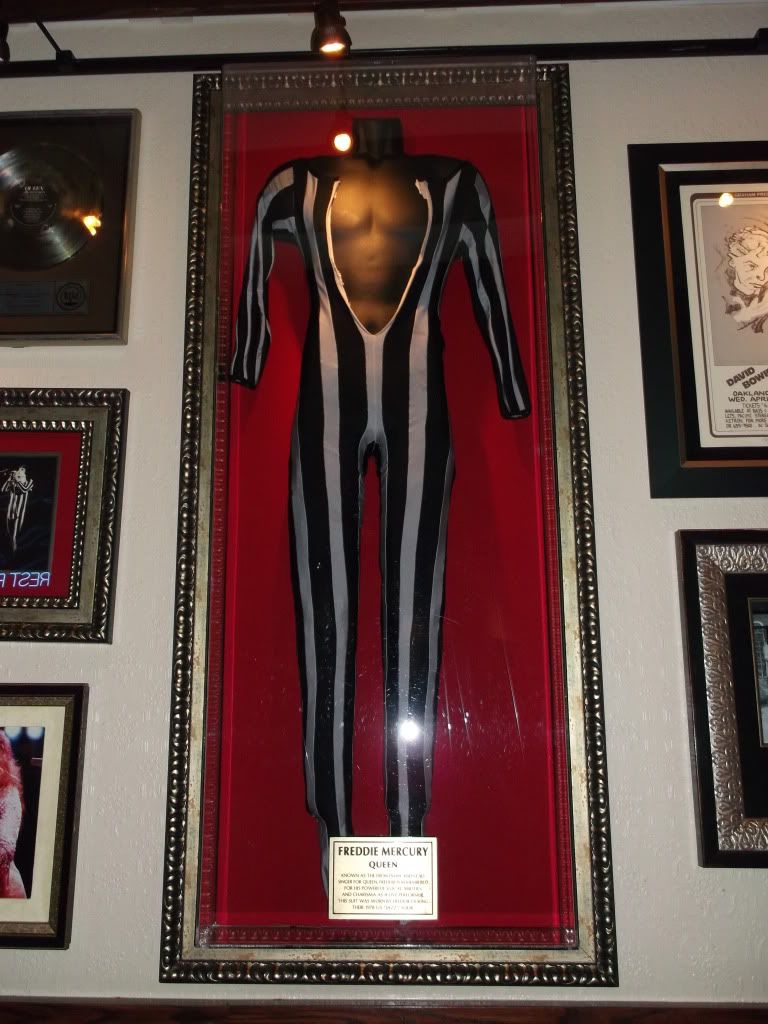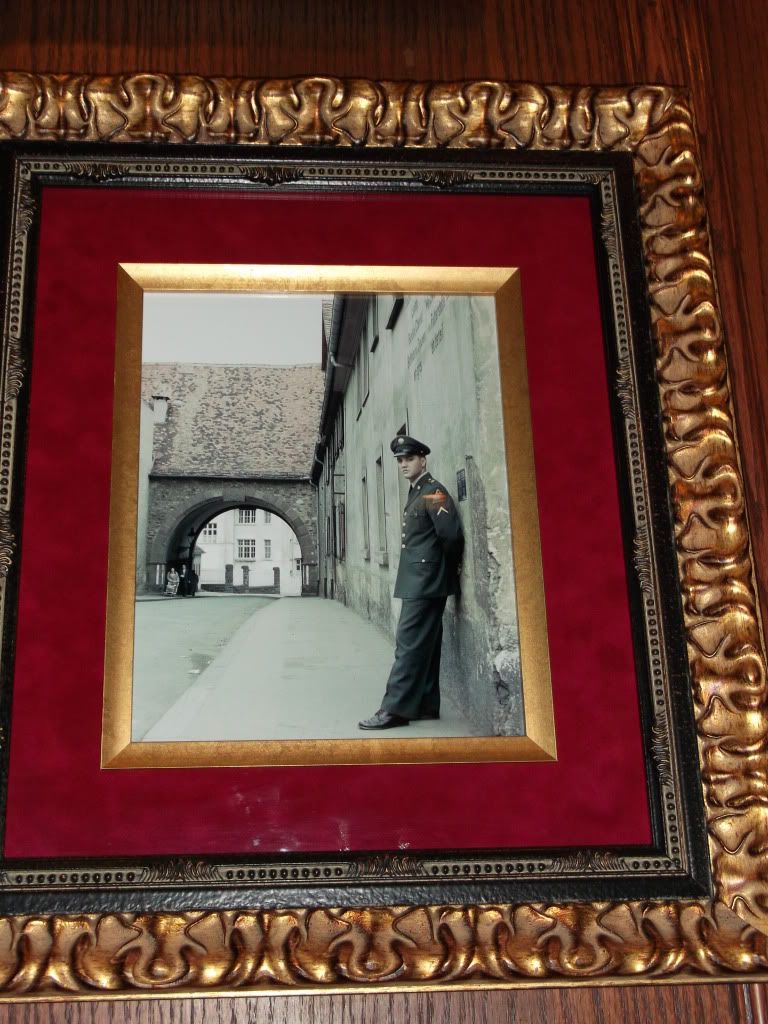 After about 45 minutes looking at everything Karl suggested we go to the NBA store which he had wanted to visit since he found out about it! Karl LOVES basketball and this was his dream shop!
He couldnt get over how big the store was and also how big this hand print was...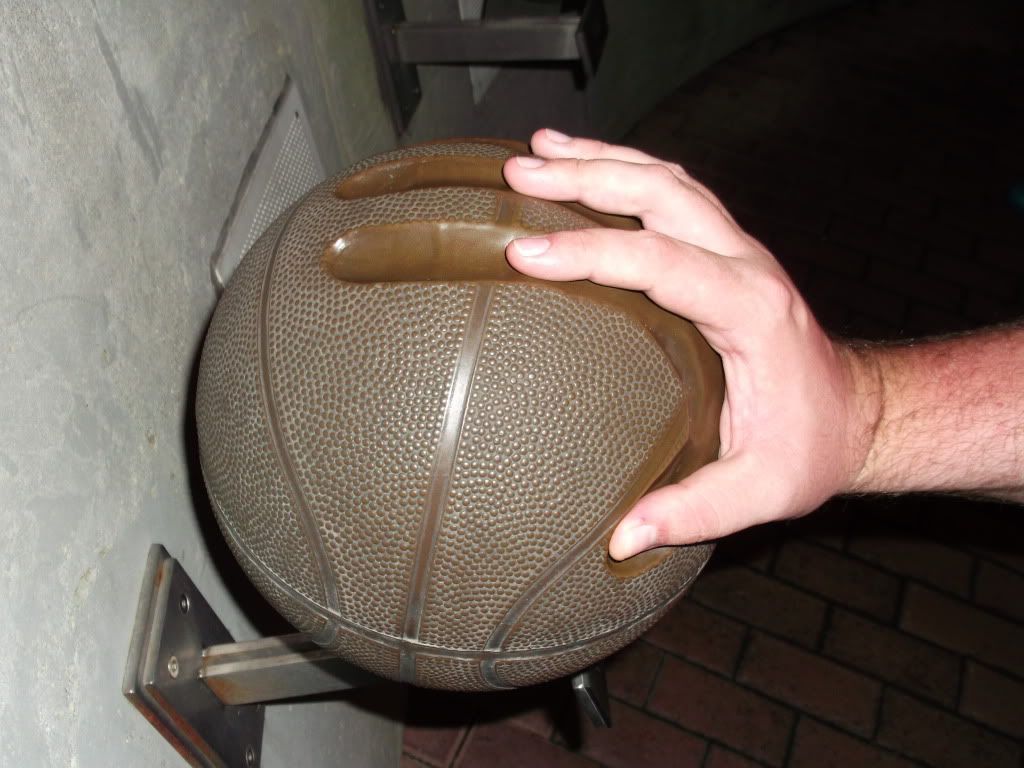 Unfortunately he didn't find anything he wanted but he was so happy to have been in there!
We strolled back to the car taking in the sights of City Walk along the way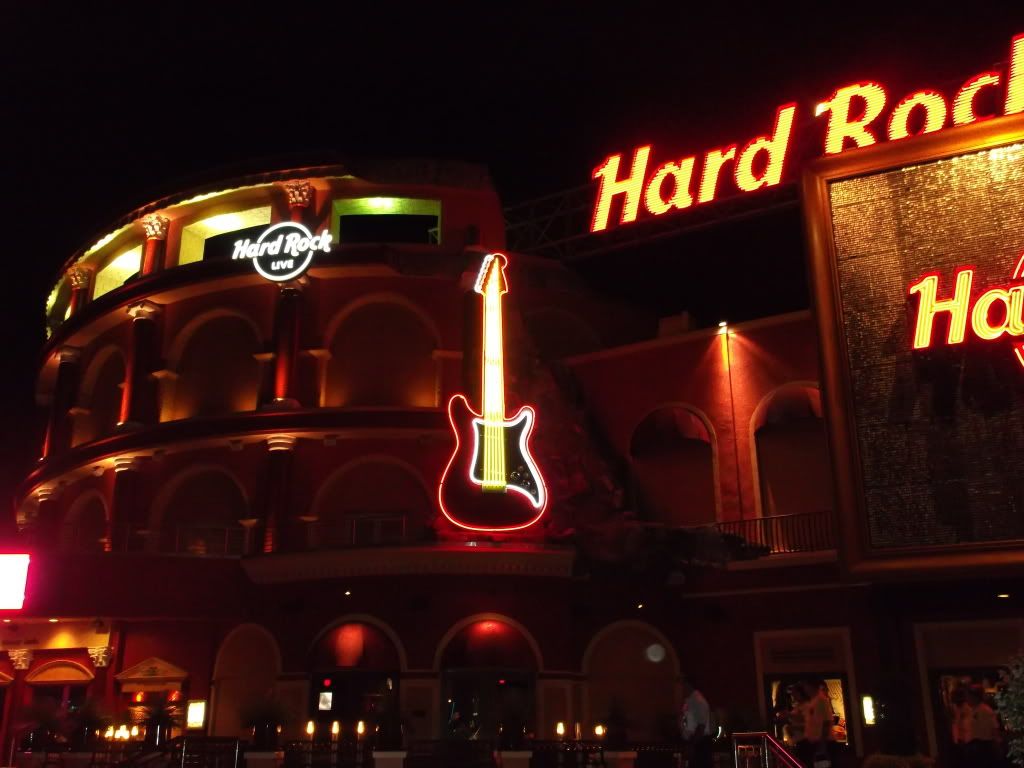 We spotted an absolute photo op for one of our favourite films,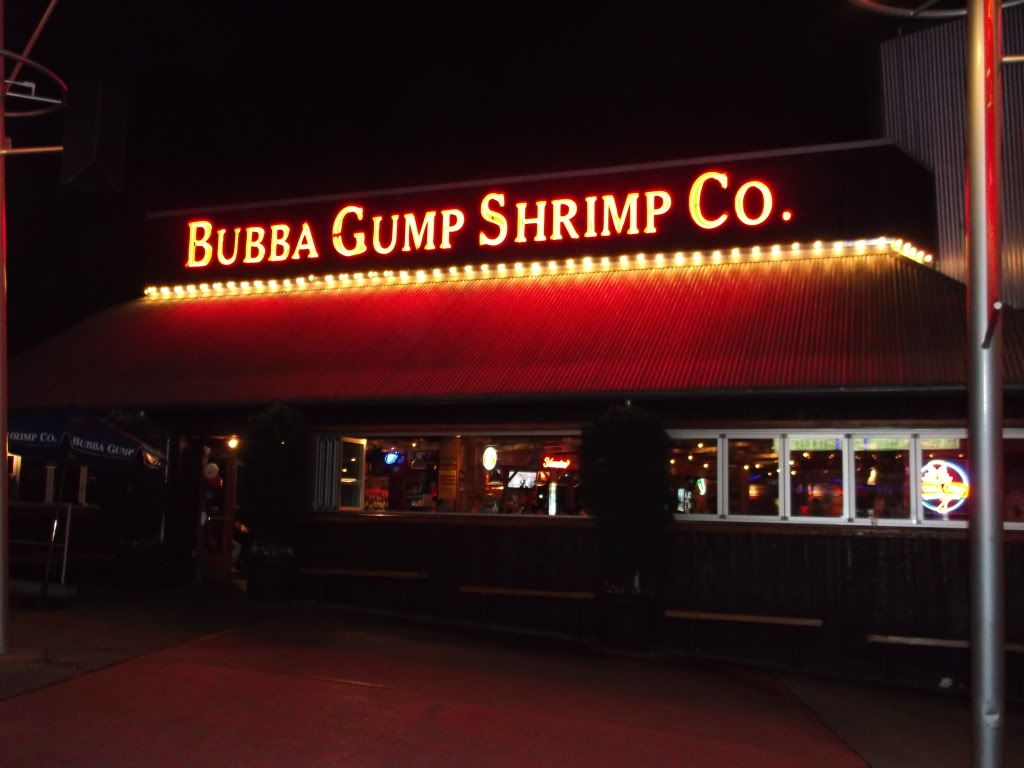 I also think Karl was dressed rather appropriately for this picture
We went in to the store after this and I bought my Mum and Bubba Gump key ring as its one of her favourite films too!
We had a lovely rest day (unlike the last one where I broke my camera) and we were looking forward to the following day when we would be back at Universal for Islands of Adventure!
Good night everyone...
Continued...