Welcome to my dining review!
I am currently writing
a full trip report
, but wanted to be able to do a dining review as well, because stalking the dining reviews is how I decide what I want to do!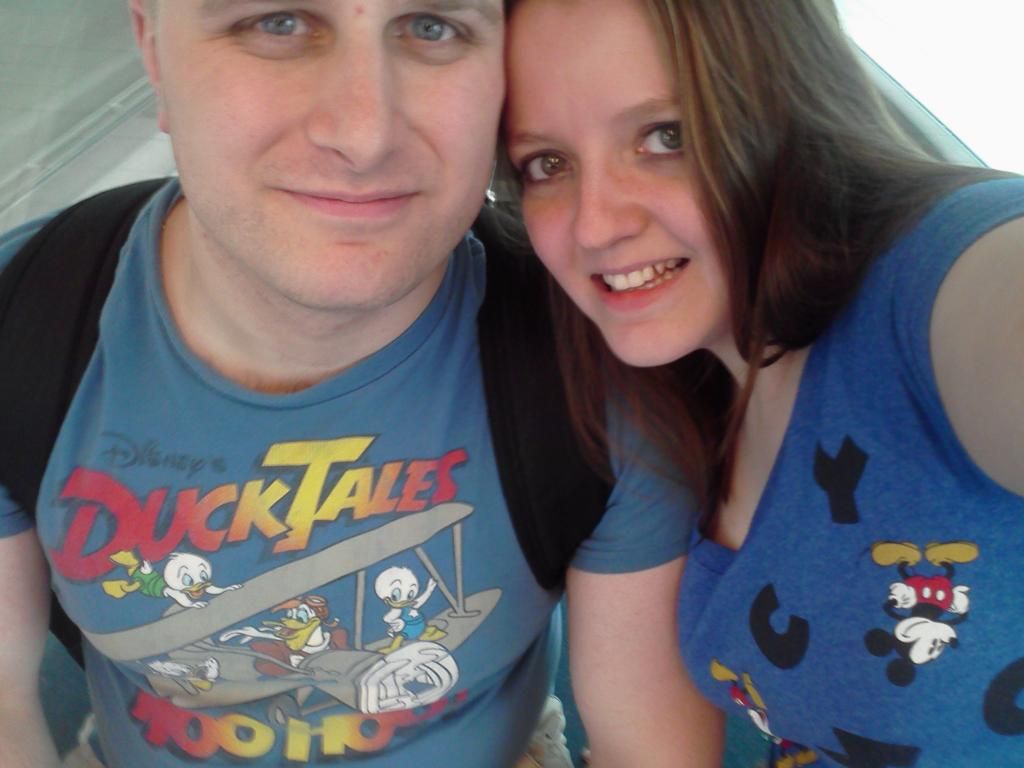 This is us, a couple of 20 something year olds from Maine. We both LOVE to eat, but in the last few months have done a real makeover of our diets. You will see how sometimes we are successful at sticking to it at Disney, and sometimes not so much!
Where we ate:
Liberty Tree Tavern (D)
The Mara (B)
Columbia Harbor House (L)
Aloha Island
Lunching Pad
Be Our Guest
Part 2
(D)
SunShine Seasons
(B)
Garden Festival Snacks (L) - Listed Below
The Cottage
LOrangerie
Jardin De Fiestas
Garden Grill
(D)
Mara
(B)
Yak and Yedi
(L)
Flame Tree
(D)
T-Rex
(L)
Sci-Fi
(D)
Garden Festival Snacks (L)
Pinocchios Village (D)
Mara (B)
Be Our Guest (L)
Ohana (D)
Mara (B)
50s Prime Time Café (L)
Pizza Planet (D)
Boma (B)

All descriptions of menu items are from Allears.net