We drove through Balboa park on the way out to the hotel: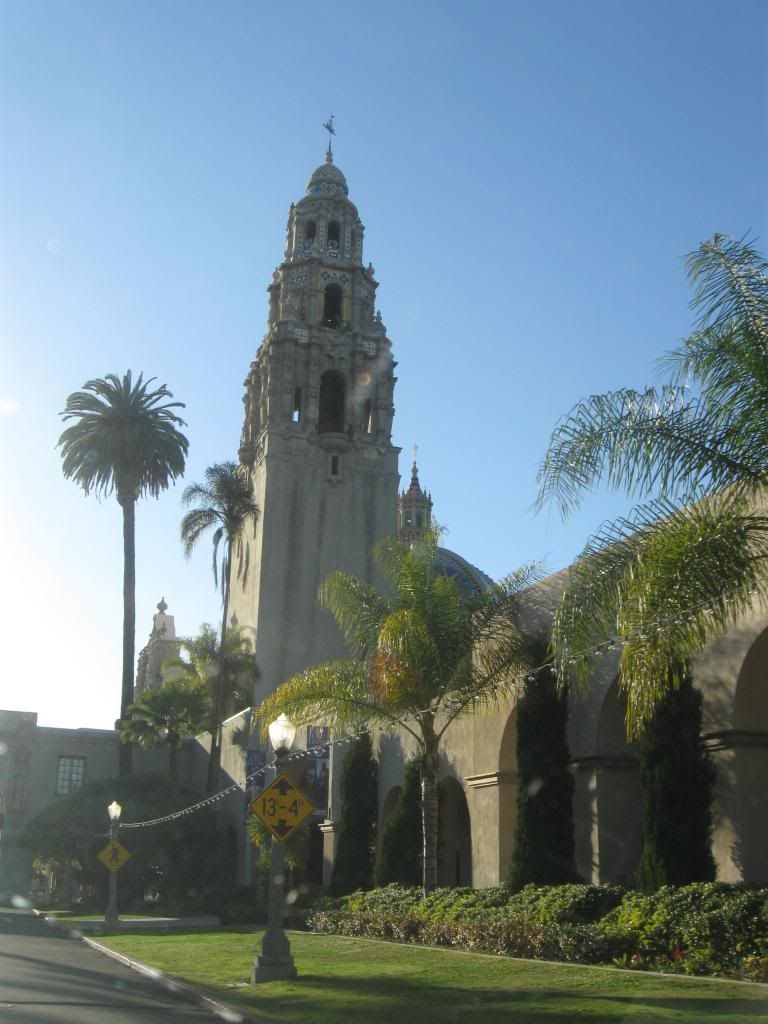 All these building were gorgeous and I wish we'd had time to walk around and go in a few museums.
It took us a mercifully short time to find our hotel, Paradise Point Resort and Spa.
We got checked in and stopped at the souvenir/convenience store to grab some firewood for the fire pit later that night.
We got a bit lost trying to find our room. The hotel was just a bunch of little bungalows and had what seemed like a hundred small streets. We finally found our room and got our stuff unpacked and settled in. (pictures will follow, we were too tired and worn out to take too many this night)
Brian had got us a late reservation for the Fish Market restaurant and then we were going to go to the Prohibition Bar. Well...we both fell asleep. And didn't wake up until around 9 pm. So there went those plans. We ended up just ordering Papa John's Pizza and then took it out to the beach to eat and have a fire pit.
This was our view: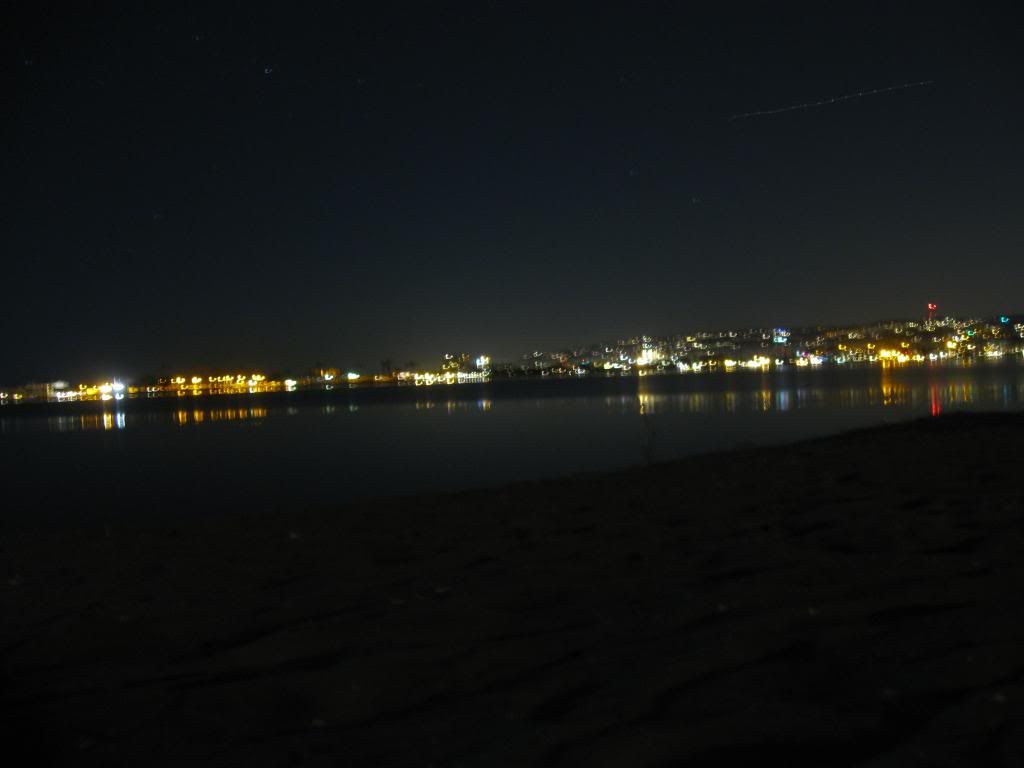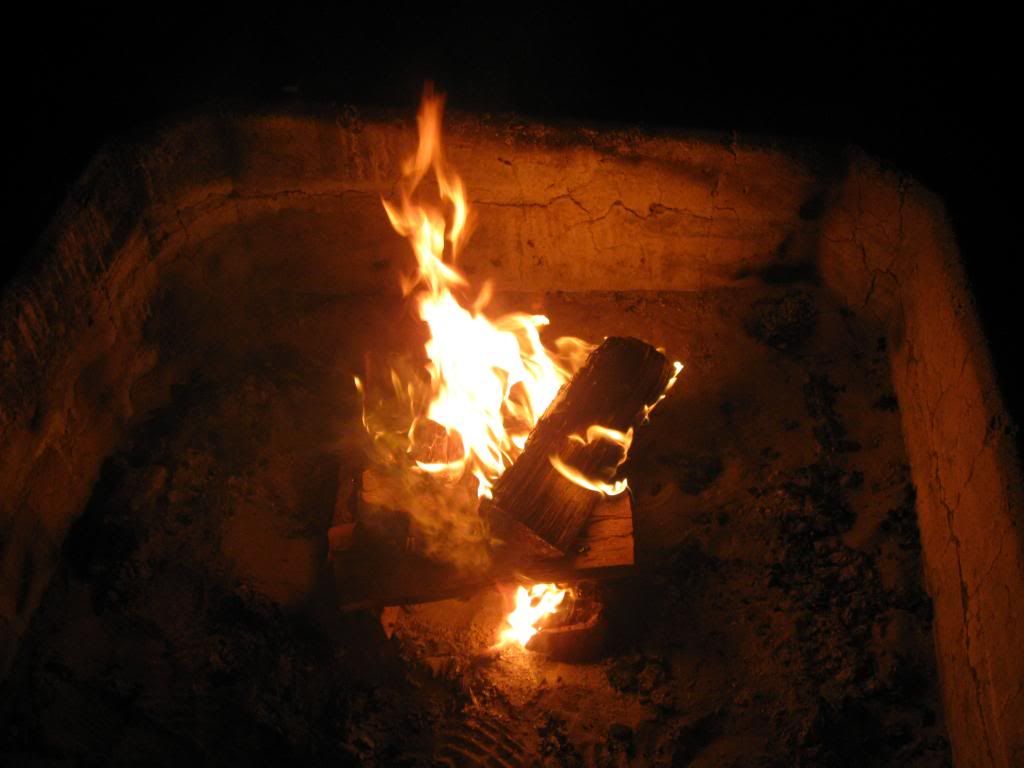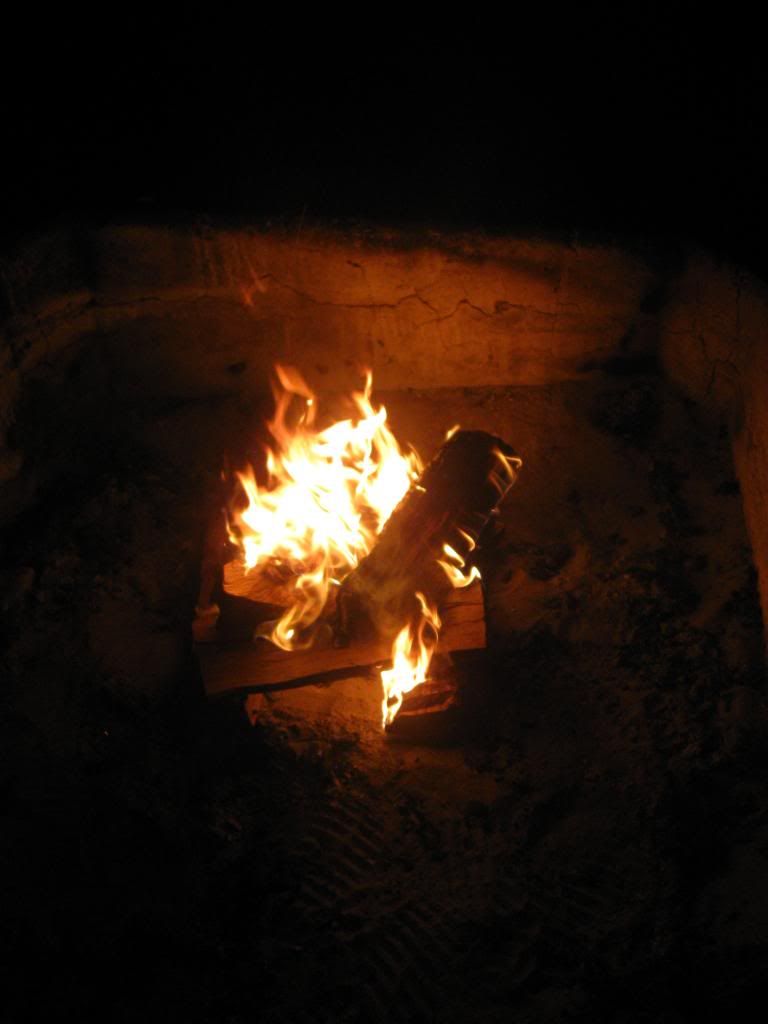 Then a little cat came wondering up to us. I think he was attracted by the pizza, and I named him Birthday Cat, since he showed up about 3 minutes within midnight. Brian thought he might have rabies??
I think he just wanted a piece of pepperoni. He hung out with us for the rest of the night.
And then I turned 30. On the beach, with a fire going, with Brian and a couple Papa John's pizzas and birthday cat.
The end.
Ok, not really.
We still have 2 more days everyone!!
And one more whole day at Disney!!!
Stories not over yet