For dinner we went over to eat at the Contempo Café.
We took our mugs over for sodas and just got water for our drinks that come with the meals to take to the parks the next few days.
DS got a burger
And a sugar cookie that he ate before I could get a picture. But here is a photo from his previous meal here.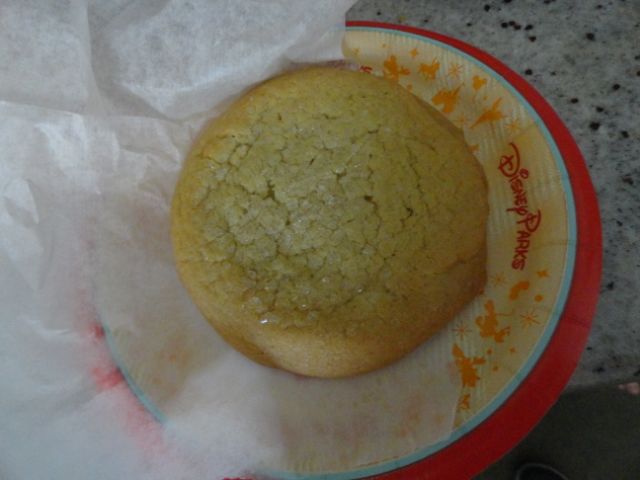 DD got the flatbread pizza again and another cupcake for dessert.
Her cupcake was the same as the one she got earlier in the week. Here's a photo
Again, they really liked their choices and the flatbread was really fresh and cheesy.
DH and I shared the hot turkey sandwich
Here's a description.
Hot Turkey Sandwich - topped with Brie, apple butter and arugala on Challah bread $9.09
This was a really HUGE sandwich and I am glad we shared it. It had real apples in it (and not apple butter as the description above states) which I thought was interesting. I thought it was really good and DH did as well. The bread was awesome. The turkey was good quality turkey and the brie was hot and melty. We would get this again. I would love to have one right now even. The house made chips were good and crunchy and salty.
Just how I like them.
We shared a red velvet cupcake for dessert.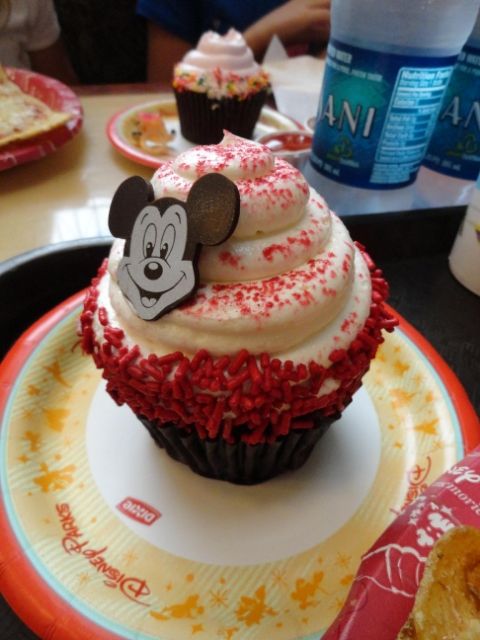 Here's what it looked like inside.
It was good, but very sweet. It was huge as well and I am glad I had someone to split it with.