Q:
How do you get a woman who swore she would NEVER go to Florida in the summer to make plans for a WDW vacation in July?
A:
Tell her she will lose a bunch of DVC points if she doesnt!!
Hello, everyone! You guessed it: the KathyRN Family is going back... we're going to have a hot, humid, Red, White & Blue Adventure in Autism!
THE CAST
Kathy:
Mom, nurse and certified Disney Nut. Married to...
Ed:
Retired
police lieutenant (who still works more than 40 hrs. a week -- what's up with that?) Oh. Yeah. He's married to the certified Disney Nut!
Tricia (17):
Newly-licensed driver and occasionally maddening teenage girl. Not thrilled that we are going to WDW
"again!?!"
Billy (15):
Disney-loving boy who has classic Autism. Beyond excited that we're going to WDW again!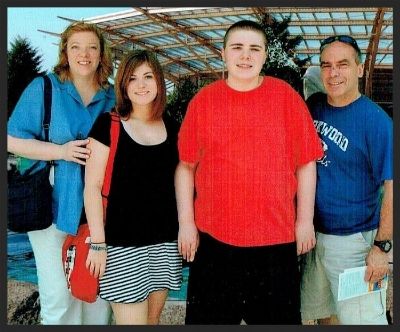 BACKSTORY
Our vacation was originally planned for Presidents Week this past February but had to be postponed for several reasons, not the least of which was
Super Storm Sandy
. We live in New Jersey and the kids lost so many days of school due to power outages that they were forced to give up their Presidents Week break. We belong to Disney Vacation Club and because of rules related to banking and saving points it just so happened that we would lose the points I had designated for the February trip if we did not use them by August of this year.
Now, I have to share with you that I cannot stand hot weather. I've been to WDW in September a couple of times and sweated through the Florida humidity -- it is not my favorite way to experience the magic! But given the alternative, I will tough it out.
Our last family vacation to The World wasn't a family vacation at all! Billy and I had a
Mother-Son Adventure in Autism
in November of 2011. Neither Ed nor Tricia wanted to miss a single day of school. (Ed is working on a Masters Degree now that he is retired.) I didn't write a TR for that one, but if you are interested in our previous adventures, the links are in my siggie.
That trip was a two-sided coin. On the one side, it was easier. I pretty much did anything that Billy wanted to do. Of course, I did have to put my foot down when he insisted we ride Space Mountain more than three times in a row!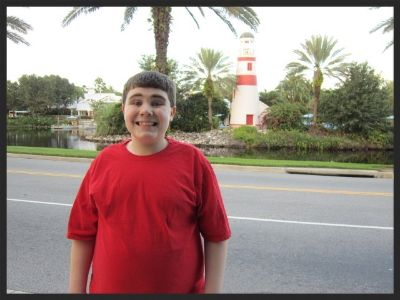 On the other side of the coin, it was tough at times not having Ed around to help when Billys behaviors became an issue. (Rigidity and perseveration are hallmarks of Autism.) I also missed him and Tricia a lot! Teenagers dont relish conversations with parents; teenagers with Autism dont relish conversation at all! We had a wonderful time save the fact that I dropped my new camera and it was completely destroyed. I was determined to make our next vacation one for the entire family.
DETAILS:
The When:
Were leaving on June 27th, the last day of school! Our complete trip, including travel because we will be DRIVING is June 27 through July 7.
The How:
You read that right; we're driving down this time.
We'll be spreading the drive out over two days to reduce our stress; probably staying overnight somewhere in South Carolina on the way down.
The What:
Because we have the luxury of a car and the flexibility of taking more days off during summer vacation, Ive decided to add a visit to
SEA WORLD
to the beginning of our trip.
This is something weve always talked about but never could manage! Billy is especially excited about this; he loves aquariums and sea life. I'm pretty excited about Sea World, too -- I love experiencing new things while on vacation!
The Where:
Well spend our first night at the
Doubletree Hilton
Hotel in Orlando at SeaWorld.
I chose this mainly because guests of official hotels of Sea World get complimentary
Quick Queue
passes (SeaWorlds Front-of-the-line access).
When we get to WDW well be staying in a one bedroom Savanna View villa at Animal Kingdom Lodge,
Kidani Village:
The one bedroom villas at certain DVC resorts have a King bed in the Master Bedroom and both a pull-out couch and a pull-out chair in the living room. Kidani Village is one of these resorts. This works well for us now that Billy and Tricia are too old to share. There is the added advantage of two full bathrooms; a definite plus!
I also chose Kidani Village because of its amazing pool complex,
Samawati Springs.
Samawati is the Swahili word for the color azure. I expect we'll be hitting the pool just about every afternoon, so it may as well be a nice one!
Well, thats the basics; more planning to follow. Thanks for reading!
Kathy
* * * * * * * * * * * * *
Handy Dandy Post Links:
The Disney Drive
Day One Plans: SeaWorld vs the Hotel Pool!
Antarctica in June...How Refreshing!
Day Two: Sea and Land!
Day Three: Donald, Animals, Yetis & Bugs!
Day Three, Con't: Afternoon at AK, and Late Date for the 'Rents!
Day Four: Soarin' to our Pizza!
Limited time Magic-al!
A Magic Kingdom Morning
So, we're leaving, um.....TOMORROW!
* * * * * * * * * * * * *
/