Nope, I'm not British. I'm talking actual blood here people. You'll have to hang around until the last day report to hear that lovely story.
Anyways, it's been almost a month since we left the World. I want to go back like.....yesterday. So to appease my longing, let's get this trip report under way!
First to introduce you to our group.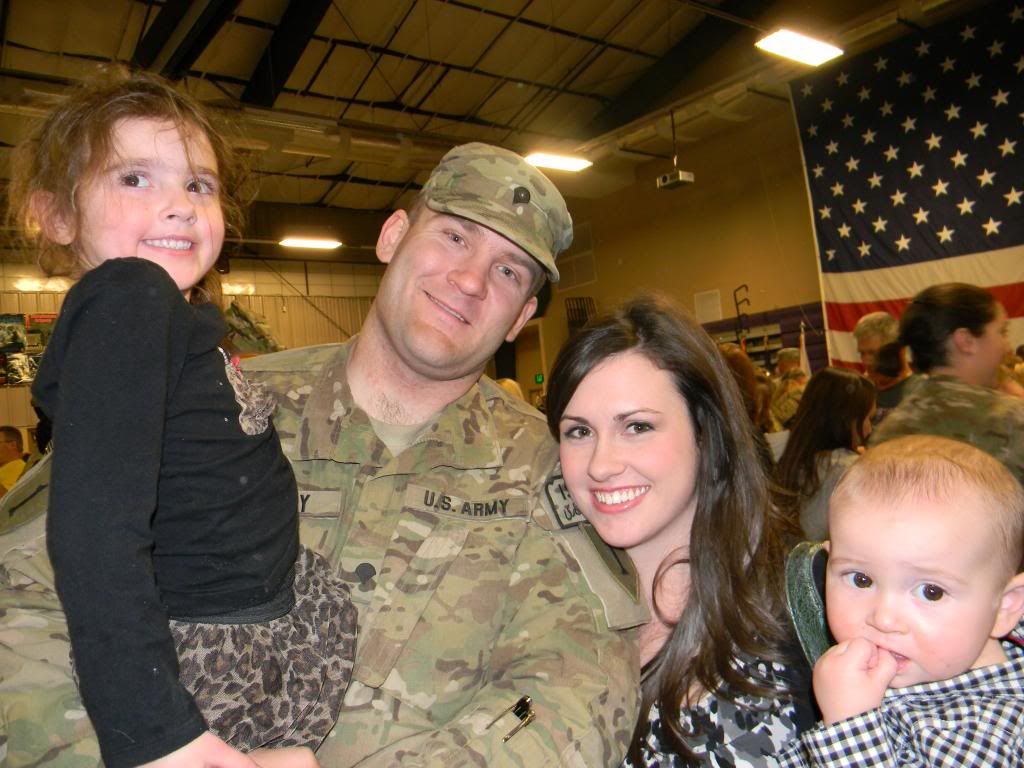 That's us, the day my husband returned from Afghanistan December 2012. This Disney trip was our post deployment family vacation. Our family consists of Daniel (DH), Deanna (Me!), Audrey (age 5), and Ezra ( age 1
)
I'll be honest, I was terrified of taking a one year old to Disney. The weeks before the trip I was loosing sleep over visions of his impending epic meltdowns. You know something like this....
Another worry of mine was the husband. God love him, he just isn't a big fan of crowds, lines, and basically public in general. We had originally planned on going to Vegas just the two of us, but about halfway through his deployment he decided he didn't want to leave the kids for a week. Even though he won't admit it, he was the one who suggested Disney World. I of course ran with that idea and had the whole thing planned before he could change his mind.
So will he enjoy the trip or will he be longing for that original Vegas trip? Stay tuned
Coming up...driving from NE Kansas to SE Texas to Central Florida
and the what we saw right after we drove on Disney property
.
Looking forward to sharing!

Disney Day 2 March 19th
Disney Day 3 March 20th
Day 4: Islands of Adventure March 21st